Best of Landscape
The perennial favourite of our New Zealand Geographic Photographer of the Year entrants, competition is tough in the Landscape category.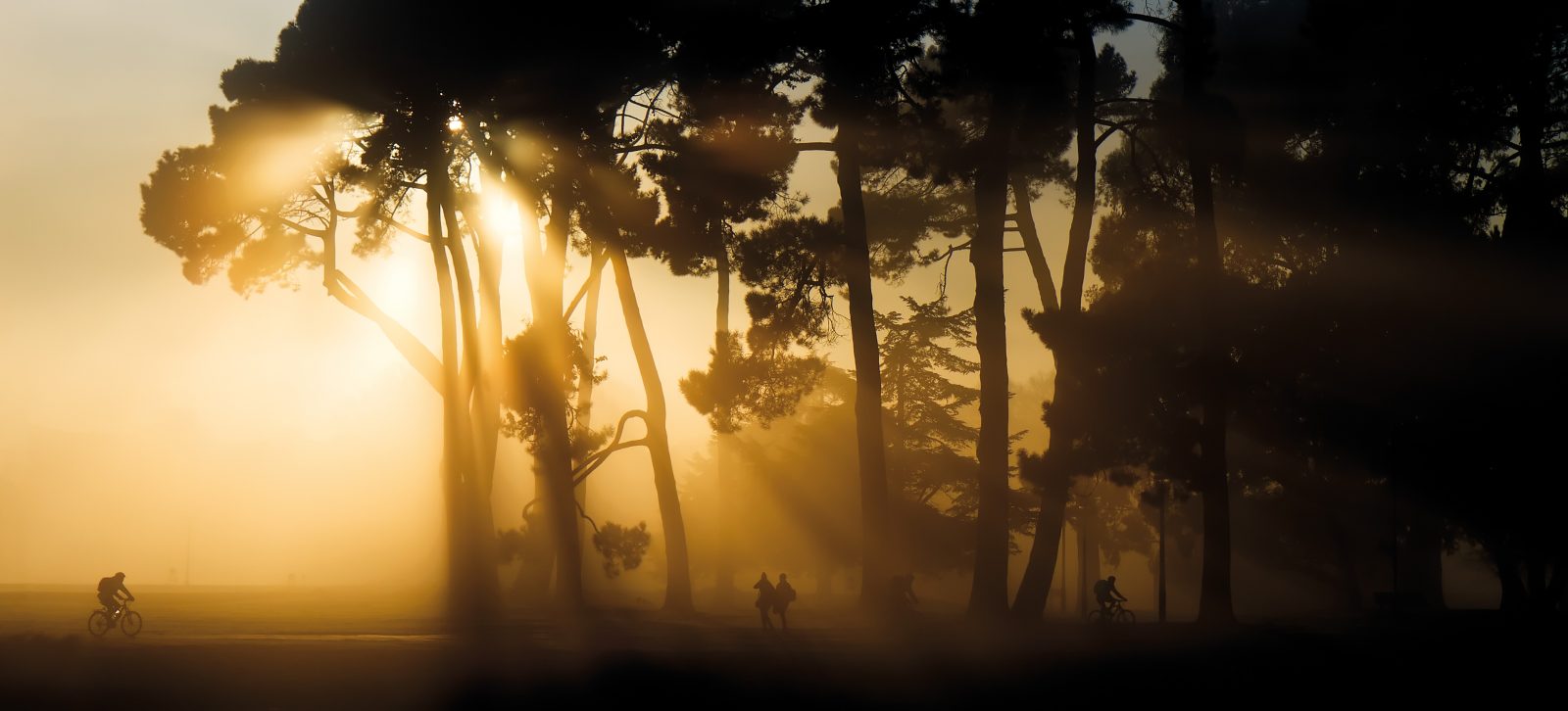 In the lead up to the 2016 New Zealand Geographic Photographer of the Year Awards we catch up with 2015 Landscape category winner, Susan Blick.
What has happened in the year since winning the award?
I've had a busy year with graduating from the Institute of Commercial Photography with a Certificate in Photographic Imaging, along with making a number of trips around New Zealand and Australia shooting landscapes. I also won a Gold Award at the Sydney International Photo Exhibition in 2015. Later this year I'm off to India and Pakistan to cover the work done by two amazing NGOs. Naturally while there I will also find time to shoot some landscapes.
Why landscape photography?
I love being away from people, alone in nature, in particular at sunrise.  Sunrise is the most precious time of day. Generally all is calm and as the sun comes up you are often greeted with a glorious display of colour—for me there is no better way to start the day. When I was younger and had time, I liked to go hiking and this let me take in the majesty of nature and this beautiful planet. I trekked a lot in Nepal and travelled all through the Middle East which gave me a great appreciation for the beauty in nature. And still true today, I get excited at great locations and just can't bear not to have my camera close at hand while I explore.
What do you think makes a good landscape photograph?
Two things: Firstly, a great composition. I'm not talking necessarily about a great scene, but the framing of that scene. So many people take a stunning sky, but have forgotten to look at the whole scene. The image should lead you through the picture, it's like a journey in fact. Without foreground interest the subject won't have as much appeal. And secondly, nailing the exposure. You don't want to clip the highlights if at all possible. A good landscape shot will have lots of detail.
What are some of your top tips for shooting landscapes?
Well, apart from getting the composition and exposure right, I'd say be patient. Never walk away thinking a sunset is done. And sometimes look behind you, the reflected sunset can be just as impressive. Also, get a sturdy ball-head tripod. In New Zealand it is imperative to have a good, strong tripod. The winds here can be gale-force and I've seen a few people's gear go smashing to the ground because their tripod wasn't up to the task.
What's in your kit?
Funnily enough I don't have much, though my partner may beg to differ. Currently I am using a Canon 6D body and for most landscapes I use the Canon 17–40mm f/4. I just love this lens' hyperfocal distance—it's very short, so gives my images great depth of field. Other lenses may be comparable, but not at the affordable price of the 17–40mm. I also have a comprehensive set of Lee Filters. I don't go anywhere without these. I use a carbon fibre Really Right Stuff tripod, and have a smaller Sirui tripod for when I am backpacking abroad. I use all the usual things like a circular polarising filter and a wireless remote for exposures longer than 30 seconds. I used to have a second body and will likely add a Canon 5D to my kit later in the year. I also have a 70–200mm f/2.8 which I use for compressing the distance between subjects in my landscapes, such as when shooting endless mountain ranges. In addition, I have a great walkabout lens in the Canon 24–105mm f/4 and a Sigma 35mm f/1.4 Art. I have soft boxes and some flash units, but I use those for events and portraiture rather than when I am out shooting landscapes.
What are the challenges and pitfalls to watch out for when shooting landscapes?
These days in New Zealand one of the biggest challenges is to find a scene that hasn't been shot a thousand times.  Avoiding the tour groups is high on my list of priorities, but it's getting harder each year.  Make sure your subject is sharp. Landscape photos must be sharp, preferably from front to back.
Be creative, use the available light. New Zealand has beautiful soft light for the most part, use it to your advantage. Get the most out of each scene, and don't be impatient, take your time and take in the moment.
What has been the most memorable moment of your career so far?
Of course winning the Landscape category of New Zealand Geographic last year was a major highlight. It reinforced in me that landscape is my calling and that I should continue to chase my dreams. In addition, having the opportunity to shoot aerials from a small plane over the coast of Western Australia was also very memorable. The door of the Cessna was removed and I was hanging outside the plane as it banked so as to be perpendicular to the ground as much as possible. It was rather scary at first and difficult to keep the camera steady, but after a short while my natural instincts as a photographer came to the fore giving me that crazy irrational sense of safety and freedom combined that one gets when separated only by a camera and lens from danger.
What advice do you wish someone had given you when you were starting out?
Be more patient I guess. I'm naturally a busy person. If I had learned to slow down earlier I think it may have helped me. Also, the business side of photography and how best to market yourself. I'm not very proficient in these areas and it's to my detriment.
Who are your favourite photographers in landscape photography?
Definitely Peter Eastway. I truly admire his landscape work. There's a lot I would like to learn from a master like him, and would love to have the opportunity to shadow him some time in the future. He always has a vision for a scene. Peter has often spoken about his feelings for an image and how he interprets that as he processes his images. There are many others too, there are just so many great landscapers out there.
Where else do you draw inspiration?
Naturally, on social media from those I follow and interact with, but also from nature itself.  I don't like to see a great shot from another photographer and then go out and shoot that exact scene too. A good example of this would be the Wanaka tree. I must be the only landscaper in New Zealand who has never photographed that tree. I usually spend hours in the car driving along the coast or on back roads looking for sweet light on cliffs, mountains or rolling hills. It's certainly not hard to be inspired by nature here.
Are there any landscape photography clichés that really rile you?
Too easy to answer: If I see another shot of a "Beam me up Scotty" Milky Way I'll scream. I'm pretty much over all these flashlights aimed skywards in Milky Way photos. Personally, I think it's distracting to a good image. But hey that's photography, it's an art form and that makes it very subjective. There are no right or wrong photos, just interpretations.