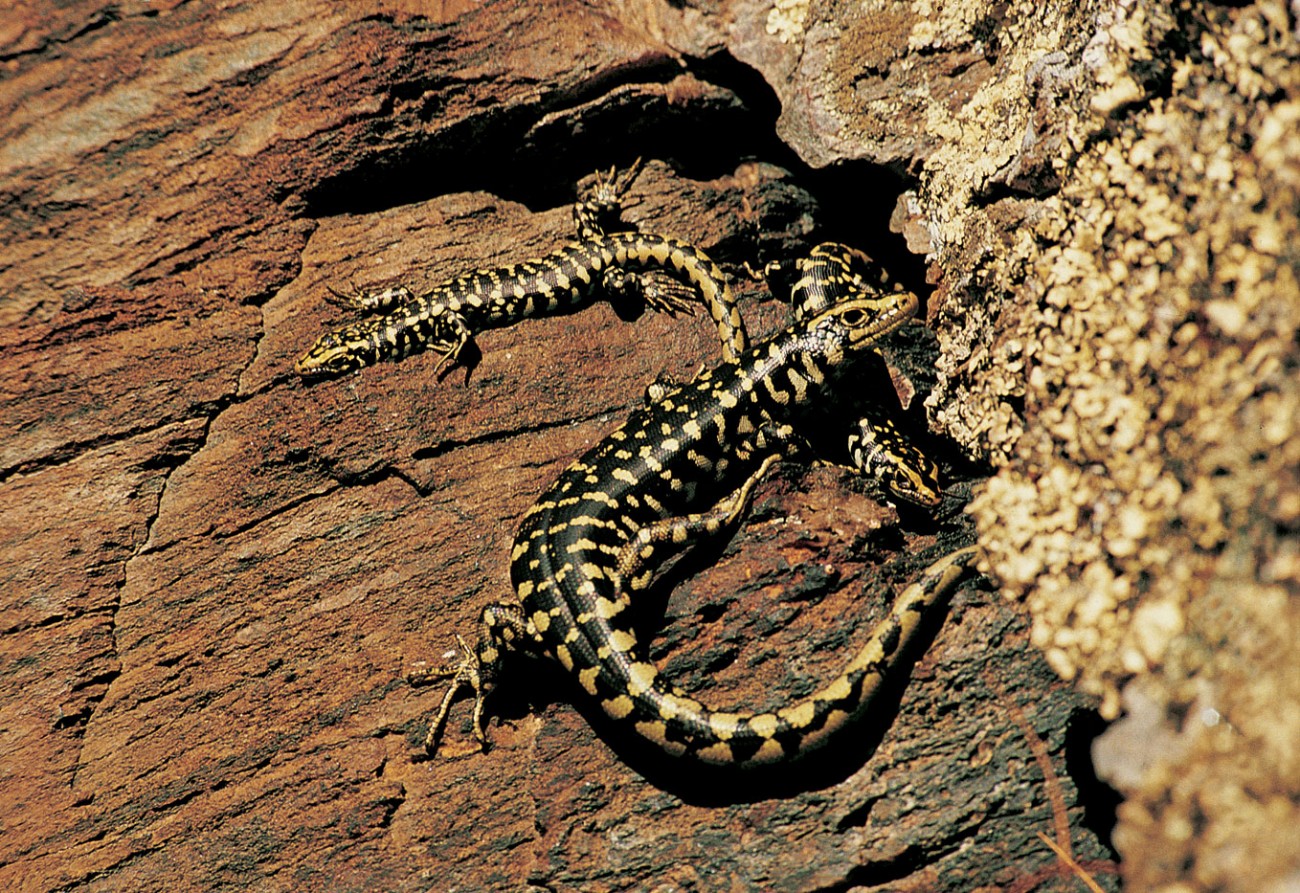 When the great Otago skink recov­ery programme began at macraes Flat in 2004, the populations of Otago and grand skinks—New Zealand's largest and rarest lizards—were so low it was thought both species would be function­ally extinct within the decade.
The sense of urgency prompted DOC to take two management approaches simultaneously, so it could save some skinks and figure out which was the best way of doing so at the same time. The scientists set traps and bait stations over an area as large as they could manage (2000 ha), and also built two predator-free enclosures for the southern lizards.
Scientists can now report a 230 per cent increase in the skink populations in the past few years; according to DOC that's the most dramatic recovery of a critically endangered species on the mainland.
Surprisingly, there were similar lev­els of recovery in both the predator-free enclosure and the predator-controlled area. DOC has now doubled the area under control, from 400 traps over 2000 ha to 800 traps over 4000 ha. As programme manager Andy Hutcheon points out, that's an area equivalent to the size of suburban Dunedin, although it's nothing compared to the skinks' original geographical range. "They used to be across Otago, from Wanaka right through to the coast north of Dunedin. They're now reduced to eight per cent of their former range."
However, the Otago skink will soon be returning to the Alexandra Basin­ where they haven't been seen since the 1970s. This is thanks to the Cen­tral Otago Ecological Trust, which has recently completed a 0.25 ha predator-proof enclosure which it plans to formally open in mid-November, and release 12 Otago skinks into the area at the same time. "It's a pilot study," says trust chair Grant Norbury. "We just want to see if we can get a viable population going."
Norbury has great plans for the liz­ards, hoping they'll act as ambassadors for the dry lands of New Zealand. Half of New Zealand's threatened flora exists in these areas, but dry lands get only a fraction of the attention given to our wetlands or forest systems. "You need something attractive," he says. "And these Otago skinks are big, they're black with gold spots all over them, they're spectacular." If all goes well, the trust hopes to introduce other species into the enclosure.