K' Road
A kilometre of seal that's been an ancient Maori path and redoubt, a promenade for housewives to ritzy stores, then a motorway-scarred red-light party zone… and now maybe something else again.
Karangahape road's name has its origins in the first arrival of Maori in Aotearoa. The tohunga Hape had a club foot, and legend has it that because of the deform­ity, he was banned from the Tainui canoe that sailed from Hawaiki. He rode a stingray instead, and arrived on the shores of the Waitemata Harbour before the others, who saw him standing on a ridge performing a karanga to Tane Mahuta. It was the karanga a¯ Hape, and the strategic hill would forever bear his name.
It became an important arterial route for Maori for more than 600 years—the way out west, through Avondale to the Manukau Harbour. With the coming of the European also came the horse, and two limitations of that beast made K' Road important to white settlers, too. The top of Queen Street was too steep for horse-drawn traffic, making Great North Road (on the western end of K' Road) the main road north out of town, and Symonds Street (on the eastern end) the main route south. In the middle, K' Road bloomed into a shopping precinct. It was paved, lined with shops, and the first kilometre was named after the tohunga's plea to God.
The other limitation was earthier. Horses produce a lot of waste, and Queen Street became the conduit for that and all the city's waste. By contrast, K' Road runs east-west on a ridge and gets prevailing breezes. "The women tended to K' Road," says K' Road Business Association histo­rian Edward Bennett.
They were fitted for bridal gowns, and shopped, and had tea with their friends, and photos taken. There were hairdressing salons and furniture shops. The names of the department stores that once lined the street are still chiselled in stone on some of the fronts. The lit shop windows on the late nights were one of the great free attrac­tions of the burgeoning city. Painter Charles Blomfield had a studio here; Charles Goldie lived in a house just around the corner in Pitt Street.
It stayed a shopping destination until the 1960s, when social change dramatically altered the street. While the shops were posh and proper, the housing around K' Road was not. And that, believes Bennett, led to its destruction.
From 1955, the Government bought nearby land for the new motorway system, a move, suggests Bennett, that was more than a matter of practical necessity. He believes planners were influenced by the controversial Manhattan motorway builder Robert Moses, who used motor­ways as a form of social engineering. Though Moses' motives are indistinct, from the 1930s–60s his roads steamrolled through poor districts in New York, destroying communities.
Criminals, students and unionists lived in the houses in Newton Gully before the motorway displaced about 50,000 consum­ers who had spent their earnings in stores on K' Road. It was the beginning of a decline made worse by the increasing usage of cars and the coming of the suburban mall. Rents plummeted and the sex industry—evicted from its old stomping ground near Britomart in another burst of social engineering—began to move in. Its first tentacle, the Pink Pussycat strip club, arrived on K' Road in 1966.
Bennett is philosophical about the image of his road. "It's perception versus reality. The adult industry is just three per cent of the businesses here. There are 700 businesses, and even if you factor in all the nightclubs, it still only comes to 13 per cent. Most people think the adult industry must be 20 to 25 per cent of K' Road, but it isn't, and it never was."
Nevertheless, with the sex shops and the reputation, the hitch of a short skirt in the wind on the ridge or the flash of Cartier on the wrist of a gentleman is laden with more significance here than elsewhere. Just a short walk off the strip are the human swap meets, sex clubs CKK and Sparty. A woman, elsewhere thought of as out club­bing or assuming first-date chic, can be judged a prostitute here.
But it's hard to find one of the fabled streetwalkers on K' Road proper. They know their place. 'Phoebe' stands just down Hereford Street; a walking cautionary tale. She hates the cold but loves her work, which began when she was 16 when someone offered her money for sex. She's 39 now, an old hand. Eyes like radar, mouth like a rifle. A car slows, and she gives the driver explicit directions to a place ending in 'off'. He's cheap, she's picky. She'll clear $300 on a night, and it's not as dangerous as it used to be, she says. "I hardly ever say no. They only want one thing, they don't want to hurt you."
Over the road, down Gundry Street, are the transvestites. Chelsea is 20 and has been turning tricks for four years. She has enough sense of decorum to know she's not going to be welcome in "a woman's street". It's segregated. This side, up to East Street, is tranny turf, over the road is for biological women, down the Symonds Street end of K' Road, by the cemetery, is for the girls on P and glue, who give it up for pocket money.
Some of the hookers are partial to drugs, another ingredient in the K' Road mix, which broadly come in two classes. 'Downtown', the depressants codeine and methadone and morphine. Or 'uptown', the accelerants methamphetamine and Ritalin. Street girls favour uptown because work's work and it can be a drag; you don't need to go any lower.
[chapter-break]
They're good customers, says 'Stuart', who sold heroin as a job overseas. "They always have money and they always pay, even if you give them credit."
He meets with 'Walter' and 'Bobby' in a crowded workspace out the back of one of the shops. Walter's brought the 'picks', fresh needles, from the needle exchange 30 seconds down East Street. (No heavy user smokes the stuff, it's too wasteful. Any physician, reckons Bobby, will tell you the only way to take an A-class drug is to inject It's more hygienic, apparently.)
Tonight it's uptown—methamphetamine.
"You look at a bag of P," says Bobby, showing me a miniature plastic zip-lock bag you could fit just a thumb in, "and it's generally unusual for it to be very clean. If it's too clear and regular and white, it's usually not real."
K' Road is where they work, but it's not the best place to score. Bobby, a fountain of street theory, thinks this is because most people here are poor. "Up here you're going to get ripped off. No one on K' Road is going to call the cops because there's some scruff hanging around outside their business. So most of the people along the road have not much money, and any powders or liquids they sell will be heavily cut, or not real."
Midtown's better; the shabby are moved on and all who are left look respectable. The pokie bars are the place.
A sweatshirt goes around Stuart's wrist, a makeshift tourniquet to pop a vein on the back of his hand. There are none left in his arms, after tours of duty in Bangkok. A scab of blood appears as he draws out the needle, and it's speeeed, up on your feet bro, clean and cruising, all those clouds way down below.
He bounces on his toes. "How do you feel, Bobby?" He considers the ques­tion for a while, then replies, "Consistent." Everything is fast and bright and urgent, the clock running for real now, more laden with life than true life.
Walter rinses the needle barrels, full of their blood. He's after the last bit of meth remaining, stuck to the cylinder. He squirts the filthy residue into his mouth.
[chapter-break]
David Cranston Gave them the needles. He runs the East Street needle exchange, five car spaces down off K' Road. Being a user in New Zealand, he says, is a full-time job. "In Australia, you can have a job and score on the way home. Here you have to cultivate contacts and track drugs down."
The East Street exchange, not the only one in Auckland, gets 30,000 visits a year through the front desk. The dispensing machine, an armoured self-service terminal that operates after hours (offering condoms and lube too), gets 40 visits a night.
They know that meth is still big, but the biggest growth in recent years has been in the use of steroids. "It's a completely dif­ferent clientele. Small, skinny, young guys who don't want sand kicked in their face any more. They really didn't like being here at first, but now they come in like it's another shop." Cranston says that at times, they make up a third of the clients.
The needle exchanges opened around the time that the threat of HIV became apparent. Because of them, the rate of the virus in drug injectors here is low compared with overseas. Hepatitis C, which the vast majority of injecting users got before the exchanges came along, is still a huge problem, but decreasing, especially among the young. The maths is solid, says Cranston. "Treatment for hep C or liver disease is very expensive. Every dollar invested in a needle exchange is a $20 health saving."
On a tour of the block around the exchange, he points out the using areas. Most people use in their homes, and party-goers use in the toilet, but hookers often chuck their 'gear'. "This is a high-polic­ing area and working girls dump their needles because they don't want to get caught with them. The police are not sup­posed to be charging people with possession of needles and syringes, but they still do."
He promotes a common mantra among K' Road residents: "K' Road is a different place at night. A way different world. There didn't used to be so many bars open so late, and the most trouble we have is with drunks."
Back on their own corners, old pros Phoebe and Lalla—a transvestite with 30 years' service—have some important differences, but a common complaint. Lalla says in the 1980s and 90s, you could make $500–$600 in an evening. "Then spend it in a night club and go out and make it again after. Now it's two or three hundred a night." Phoebe used to make $1000 a shift, three times more than now. Neither thinks the decline in income is due to their age. "Sunday used to be one of the best nights," says Phoebe. "People who used to drive around on a Sunday had more money. But you don't see that type any more."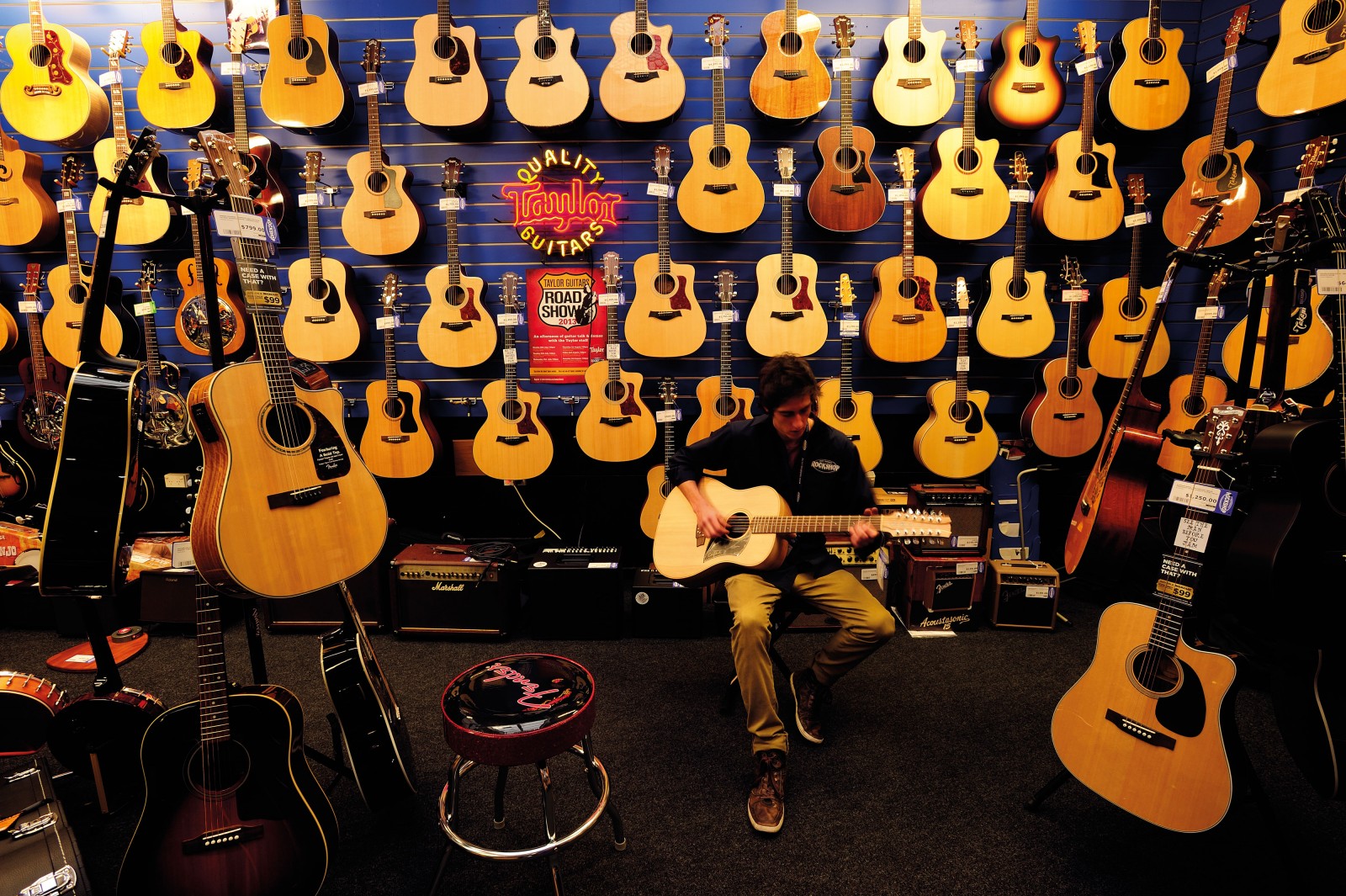 Edward Bennett says the same thing too, in a different way. "In the 90s, there was a much bigger mix up here. But the elegant cocktail bars for yuppies have gone. Now all those people go to the Viaduct or elsewhere. The top shelf has disappeared. It's less picturesque."
The revitalised harbourside area pulls in the office crowd, and those "creatures from the North Shore". Bad, says Bennett, with his business hat on. Not so bad if you're out drinking. "We have much less trouble than they do at the Viaduct. It is hard to get cops up here sometimes because they're separating huge crowds down there. But if you ask any casual observer, they would never concede the Viaduct could be in any way dangerous. They would assume that K' Road is more so."
There's a day and a night K' Road. On a sunny weekend day, the street looks like an extension of Ponsonby Road, whose chic is only a kilometre away. It flows with babies in carriages run by scrubbed, ponytailed mums with small dogs.
The fin of the shark is still there, though. Slack faces and busted bodies, worn hats upturned and the laser glare of psychosis are more than Ponsonby would tolerate. It surfaces fully at night.
Prison in a combat jacket is with a wasted waif in pyjama bottoms outside the Great Wall Health Centre and curio shop. He gesticulates, his face getting pinker, inches from her. A guy on the bridge, angry at everything, offers punches in the head to all. Beside him, little things in their party dresses line the pavement four-deep outside a nightclub way after midnight, despite winter making a howling curtain call. Right above them, the painted Vegas girl is fading, her skin peeling like a corpse.
The band Penny Dreadfuls, a friendly bunch of early-20s Westie-girl punk rockers, are preloading whisky behind a building before a gig. An Amy Winehouse lookalike and a Brit declare New Zealand Geographic an interloper. "We're not animals!"
Not long before light, the cops gather across the road, their hands crossed on crotches, patient and waiting like owls for vermin.
You rarely see more police than at kicking-out time on K' Road on a Sunday, and they're locked and cocked, up on their toes like the junkies.
A stone's throw away, a light is burning in a small store and there is the sound of a different type of enterprise.
Oscar is building a patisserie, late into the night. Zhiqi Zhou took the name of Oscar to go by in the West. She had studied art for seven years and was an advertising designer, but wanted to make something you could touch and smell and eat too, because "it's more important".
She stopped advertising and started training as a chocolatier. In 2010, she was patisserie chef of the year. Zhou chose to work on K' Road because the street is unique. She was a party-goer and a clubber and a street eater and could see it needed something else.
"Food, sex and art are always together, and that's a good thing," she says. "The words are the same with food and sex. 'That's smooth, that's silky', that's how you bring the passion in. It's human nature." Her handmade chocolates are high-end creations—two and a half bucks for a single piece. She understands the street, and its night and day. Her store, La Noisette, on the Ponsonby Road end of K' Road, will trade during the day, then shut, before opening again from 7pm to 2am.
Bennett says food businesses, espe­cially, often crowd one another out. "Remember when you couldn't move for sushi shops in the 90s? Then there were cafes. Then Internet cafes and computer stores. At the moment it's Turkish or Mexican restaurants. We had three Mexican restaurants open and one close within six months."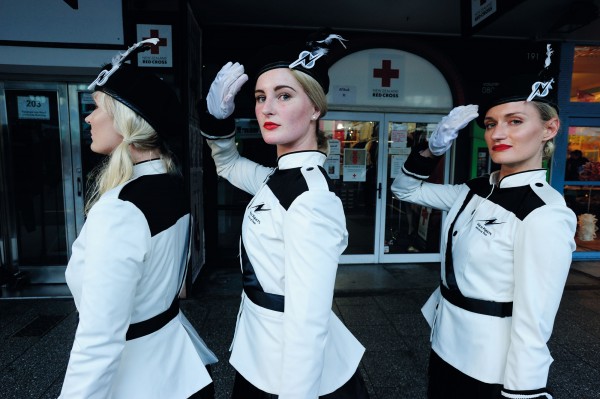 Just around the corner in Upper Queen Street is another, longer-lasting business. Ellis Bond started the Electrical Equipment Co Ltd just after the war. He's been here 70 years now and is just on 90. Bent over a table in the gloom, stripping wire painfully slowly.
The shop is full of old stuff, from the floor to the high ceiling and right across its broad beam, minus tracks to sidle through. It's a Noah's ark, with two of every form of thing that's ever plugged into an outlet in the past 30 years.
Al is running the front. He has a reputa­tion on the road as a laconic genius, a guy who can fix anything and whose knowledge extends way beyond electronics. He's been around K' Road for the past 20 years. Today, h's wearing a top, filthy from work, and a skirt. He has a complicated explanation for his clothes, the habit of two years, that ends in, "Generally, it keeps most people away." It's not a gender-identity thing. He's been threatened with having his head smashed in, but that's not new. He lives inside now, but has been homeless for long stretches, notably the five years he spent under the Khyber Pass Road bridge. "It was all right, but boring."
As night falls, Nick arrives to give him a centre-punch that he found in a pile of junk. Nick often brings stuff in, transported in a baby carriage. In his early 50s, Nick has been dressing up as a girl for five years, tonight included, but not all the time, and just for fun. "I'm not gay. I know who I am."
Once upon a time, he wore a suit and tie and sold cars and ads in magazines. On and off he's been a commercial fisher. He's just up from Wellington after 25 years away from here; his kids and ex are still there. For the past few months, he has lived in a tent under an inner-city bridge. Better, he says, than the $200 a week that he was handing over for a slot and shared facilities in Albert Street.
"I've got no ambitions. Wherever I lay my hat is my home. I don't need stuff. The one person responsible for your happiness is you."
[chapter-break]
The gay bar and club presence on the strip is a godsend, says Bennett. Historically, the LGBT (lesbian, gay, bisexual and transgen­der) scene was all downtown. As the 1980s property boom cleared downtown of cheap spaces, the gay clubs made the same calcu­lations as the sex industry. In the early 90s, Staircase moved to the strip, and other gay establishments started to congregate around it. The half a dozen or so straight nightclubs that used to be on Queen Street were under the same pressures, and that mix came up onto the ridge too.
But more informal things have been lost. Documents from the 1940s reveal students from Auckland University's Elam art school carousing in Partington's Windmill, which used to stand just back from the Symonds Street corner. The infamous Red House, a crash pad for out-of-towners and creatives and the sometime base for a band called Spermbank Five, sat a hundred metres down West Terrace, jumping every night of the week and spreading its wicked aura over nearby garages and neighbouring flats. It's still standing, but it's no longer red, or jumping. In the 1980s and 90s, during his own student days, Bennett can remember attending constant, bizarre parties, where opera goers mixed with punk rockers in the flats above businesses on the road. It doesn't happen much now, he says, as living above the shops has become too expensive for the starving artist of cliché.
Artist Erin Forsyth managed to do it for six years, though, in a nice little place above St Kevin's Arcade. She's practically native; her parents ran a church on Mercury Lane, and she started coming here when she was 15. She'd skip the service and go to McDonald's to hang out with mates. Later, there was the flat, and a shop, and for some four years now there's been the gallery­cum-workspace —Method and Manners­ within sight of the Queen Street–K' Road intersection. She knows she's lucky. "It's getting harder to find spaces with that cul­tural heritage that are affordable to prac­tising artists."
The art scene is not as ensconced here as previously, she says. "Instead of living here, they come and hang out and some get waiting or shop jobs." In Forsyth's gallery there's an open space for events, but the rest is small jumbled offices, sub-let to 10 artists, and a drop-in centre for many more.
"It's not so much the street itself as the people that come to the street, and their wild ways, that comes through in my work. Why do they come here? It's like a safe haven or a last bastion for creatives, in what's becoming a fairly grey city."
Forsyth says a council blitz destroyed much street art prior to the Rugby World Cup, the jazzy face of K' Road specifically and Auckland more generally submerged under matt corporate makeup. Her own work spans the rear of some K' Road buildings where they back onto Cross Street. This is the place she feels at home. "There are certain expectations of you, if you are going to work downtown and go out after work; you have to look and behave a particu­lar way," she says, and she doesn't believe those people come to K' Road. Here, art, sex, violence, music, it all feeds into itself. The nine-to-fivers come in as tourists, but don't stay long. She thinks they're intimidated. Gentrification is coming, but Forsyth reckons in 10 years it will be essentially the same place. "It's like a church; the church is not the building, it's the congregation." Then she admits that's positive thinking.
Her old home, the glorious St Kevin's Arcade, may be the exception that proves the rule. It was slated to become monstrous apartments, allowed via a wrinkle in the planning law of the day. It was saved by the 1987 sharemarket crash and by owner Murray Rose, who bought and refurbished it with time and much money, and even allowed street artists to put their work on some of it. "You're not going to get that from another landlord," says Forsyth.
After being nearly caught out with the St Kevin's development, the council changed the rules and now nothing can go above three storeys on the street, unless it's set back. Because the properties are so small, and there is only so much room to work with, the road will keep its low-rise charm for a while.
Tim D has a space in Forsyth's gallery. He makes pictures and snappy videos on a big-screen Mac. He virtually lives here, step­ping out for breaks on the strip, where he'll see five people he wants to and two he doesn't. He's intense, focused, softly spoken and 26, with a star tattoo by his eye and a belief that pit bulls are an underrated family pet. He'd like to be rich, "but not if I have to make terrible video to do it".
The gentrification of his 'hood is not all going the way it was planned. A chain book­store has come and gone from the strip. "If a Whitcoulls can't crack it on K' Road, that can't be a bad sign," says D.
Down the road, near the motorway over-bridge, artist Mark Sandman has his own place. He bought the apartment here 20 years ago and spent 11 months doing the place over in a style inspired by Versace's palace and works. An enormous Medusa, the Versace symbol, is emblazoned on the floor. Paint speckles the glass. He's had leadlight installed. He painted the walls and then put his paintings on them; in some cases they are hidden by other paintings and 3D art.
He's done about 30 paintings out on K' Road. He did four months on the wharf during the America's Cup too, and the style is different. Straight and clean and corpo­rate and not at all like his blurred, bright, rushing, impressionistic riffs on the road he lives on.
His apartment is unique, he's quite sure. But, like the kids down the road, he's not sure it's going to keep. "You're never sure some bugger won't come in and tear it out, and it all ends in a skip," he says.
[chapter-break]
It's a bright Sunday after the chilly Saturday night, when the whores whored and the junkies fired and the ordinary drinkers took their own shot and probably missed, and whirled wrapped in their fumes out onto the cold road. Careful going home, alone and poorer, between the cops like stone angels, and the mad men, and puddles of vomit.
Preacher Travis Scott leads members of the City Presbyterian Church in the cem­etery on the Symonds Street corner. They are, generally, well-scrubbed young profes­sionals and university students. They wear sturdy shoes and gardening gloves and fill sacks with K' Road junk: bottles and butts and generic condoms and needles. Scott says they're part of this community. "There are things that we wish weren't here, but at a personal level we don't think we are any better than the people around us. We don't consider their particular issues to be any worse than ours."
Like the tombstone of James Meiklejohn, which has had hundreds of butts from a premium cigarette brand dumped on it. There are too many, and they're too expensive for the homeless— they've come off one of the overshadowing balconies of an upmarket apartment on the edge of the cemetery.
Scott's opposed to a lot of what he sees on the road.
"Prostitution is when we get to a place as a society where we are comfort­able treating a woman as a product to be bought and sold, which happens at all levels, from advertising down. It's interesting trying to explain to my four-year-old daugh­ter on a Sunday morning here that she is not an object, when everything around her says the opposite."
The cemetery is more than 170 years old, and huge, but it used to be bigger. The motorway was driven through the Catholic part, pushing the bodies to the new edge of the cemetery where the Brodies and O'Learys all lie together now under a big stone tablet. Their old church is marooned eight lanes away, up on St Benedicts Street. In the graveyard, the sun pours through the oaks onto onion weed. Someone with talent has taken the time to paint a delicate blue butterfly on a mildewed and collapsing tomb. The cemetery continues on the other side of Symonds Street—the land spreading well past the dead, a tracked forest in the heart of a big city, stretching down under Grafton Bridge to yet another motorway. Near the end there's a paint can by a pillow. That's by a fridge and a rusted shopping trolley. Half a wooden power pole, a ponga log, some sticks and a palm frond have been arranged to form the sides of a neat square on the ground. It's someone's house.
Scott's church is just on the dividing line between the upmarket and downmarket ends of the road. "The Queen Street end has been revitalised," he says. "The other end is still struggling. You see these com­peting tensions and values. What is the place going to be?"