Inside Ice Vegas
Go behind the scenes to find out how a team of 18,000 workers in northern China cut and shape nearly 400,000 cubic meters of ice and snow into one of the biggest winter festivals in the world… in less than a month. 
For five months of the year the mercury in the northern Chinese town of Harbin rarely hovers above zero. Winter blasts cold and dry northerly winds in from Siberia, leaving the land bare and spirits low. To some people Harbin is a frozen version of purgatory but for the people who live there, it's the perfect environment for one of the world's biggest winter festivals.
Nearly 400,000 cubic metres of ice and snow, 18,000 men and women and one monumental task. In just four weeks, they will transform Harbin into a magical frozen wonderland battling time and brutal temperatures to achieve the seemingly unachievable and create the Harbin Ice and Snow Festival.
For the awestruck visitors, the festival is a winter wonderland, but to those behind the scenes it's a subzero ordeal. Before the festival opens its doors, 3000 ice harvesters must cut over 125,000 cubic metres of ice from floating sheets of river ice. Twelve thousand builders have to build a winter theme park bigger than Disneyland and some of the world's top ice and snow carvers will battle the elements to claim gold at one of the world's most prestigious winter carving events.
The jewel in the festival's crown is the 98 acre Ice and Snow World – the result of one of the world's most prestigious ice and snow carving competitions. In just four weeks a team of 12,000 people will shape over 200,000 cubic metres of ice and snow into Ice Vegas—a winter wonderland bigger than Disneyland.
For the visitors, it's nonstop fun. But for the Festival organizers, there is constant pressure as they undertake the difficult sometimes dangerous preparations that make this mega-event possible. And for the ice and snow sculpting teams, the festival is also anything but a holiday as they vie for top honours in a pastime combining technical expertise with artistic flair in physically demanding conditions.
This year, the organizers have to deal with a new challenge—global warming. High temperatures will melt the snow and crack the ice forcing organizers to go back to the drawing board to make sure the festival opens on time.
Episodes From This Series
1 hour / 2008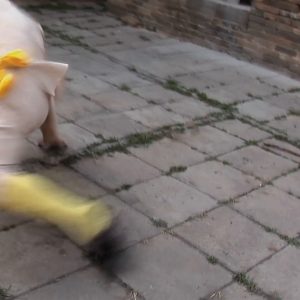 1 hour / 2008