The stones are talking
The Waitangi Tribunal has just released the first part of its findings on the treaty claims of Ngapuhi and other iwi from the north. In a pipi shell, the tribunal has found that those tribes did not cede sovereignty when they signed Te Tiriti in February 1840.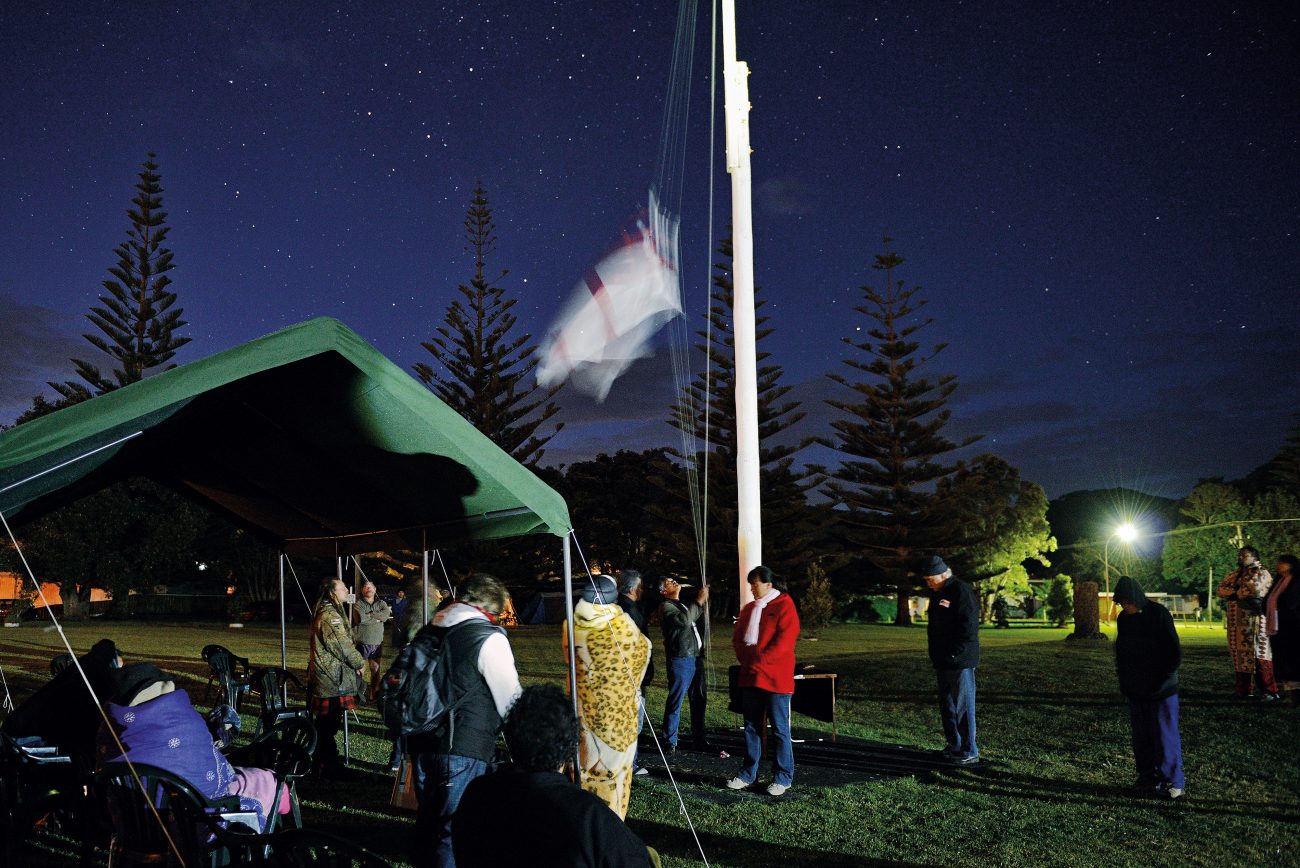 Arno Gasteiger
This was the conclusion I came to when writing my story "A Sovereign Act" earlier this year, a story that focused on the treaty's predecessor, an 1835 declaration by Northland chiefs known as He Whakaputanga, or the Declaration of Independence. I am impressed that the tribunal has chosen to entitle its report "He Whakaputanga me te Tiriti—The Declaration and the Treaty" in recognition of the significance Ngapuhi accord to that earlier document, which is mocked by some contemporary historians and unknown still to most New Zealanders.
What, then, were the rangatira doing when they signed the piece of parchment that has come to be known as the Treaty of Waitangi? Not ceding their authority to make and enforce law over their people or territories, says the tribunal. Rather, agreeing to share power with a governor. The chiefs' understanding was that Britain would protect their independence, not that they would relinquish their sovereignty.
"They were agreeing to a relationship," says the report. "One in which they and Hobson were to be equal—equal while having different roles and different spheres of influence."
It was a relationship swiftly severed, if one could say it was ever truly formed. The tribunal speaks bluntly about the schism that has persisted since 1840 over this supposedly "founding document".
The Crown has always seen the treaty as an act of cession, in which Maori submitted to British sovereignty and government in exchange for certain protections… To many Maori, the treaty has been seen as an assertion of rangatiratanga, of chiefly authority, not its diminution. The treaty has also been hailed as New Zealand's founding document, its Magna Carta, a sacred covenant between Maori and the Crown; and it has been dismissed as an irrelevance, a fraud, a sham, and a 'simple nullity'. It has been seen as an act of humanitarianism, extending Britain's protective arm around vulnerable Maori shoulders; and as an act of imperialism, designed to deliver Maori land, resources, and power into grasping British hands. It has been seen as affirming He Whakaputanga o te Rangatiratanga o Nu Tireni… and as superseding that declaration. The treaty has been seen as a basis for national unity founded on a solemn partnership between two peoples, and as a basis for division and special rights; as a source of national pride, and as a source of national guilt; as an honest and well-intentioned act by Britain and its representatives, and as a dishonest one; as a pact founded on common understanding, and as an example of two cultures talking past each other.
Judging from the tirades in the comments on mainstream media websites since the release of the report, many New Zealanders don't want to know about the tribunal's myth-shattering conclusions. Neither, it seems, does the government. The Attorney-General and Minister for Treaty of Waitangi Negotiations Chris Finlayson was quick to point out that "There is no question that the Crown has sovereignty in New Zealand. This report doesn't change that fact."
What, in fact, does this report change? Everything, or nothing? To be sure, sovereignty, having been acquired by the Crown (albeit by dubious methods, if not outright duplicity), is not about to be returned, or perhaps even reviewed. But the historical ground has definitely shifted. There was always a fault line running through 1840, and with the release of this report the tectonic plates have slipped a little further. Could we see a political earthquake in the future?
Reading the introduction to the 600-word report, I savoured again the words of Mohi Tawhai, recounted to the tribunal by Maori Language Commissioner Patu Hohepa, of Hokianga. Before the treaty signing at Mangungu, Mohi Tawhai made the prophetic observation that Maori understanding of what was occurring would "sink to the bottom like a stone", while Pakeha views would "float light, like the wood of the whau tree and always remain to be seen."
In his testimony Hohepa remarked, "The stones have now come up and they want to talk."