The Queen's Speech
Queen Elizabeth II in the Antipodes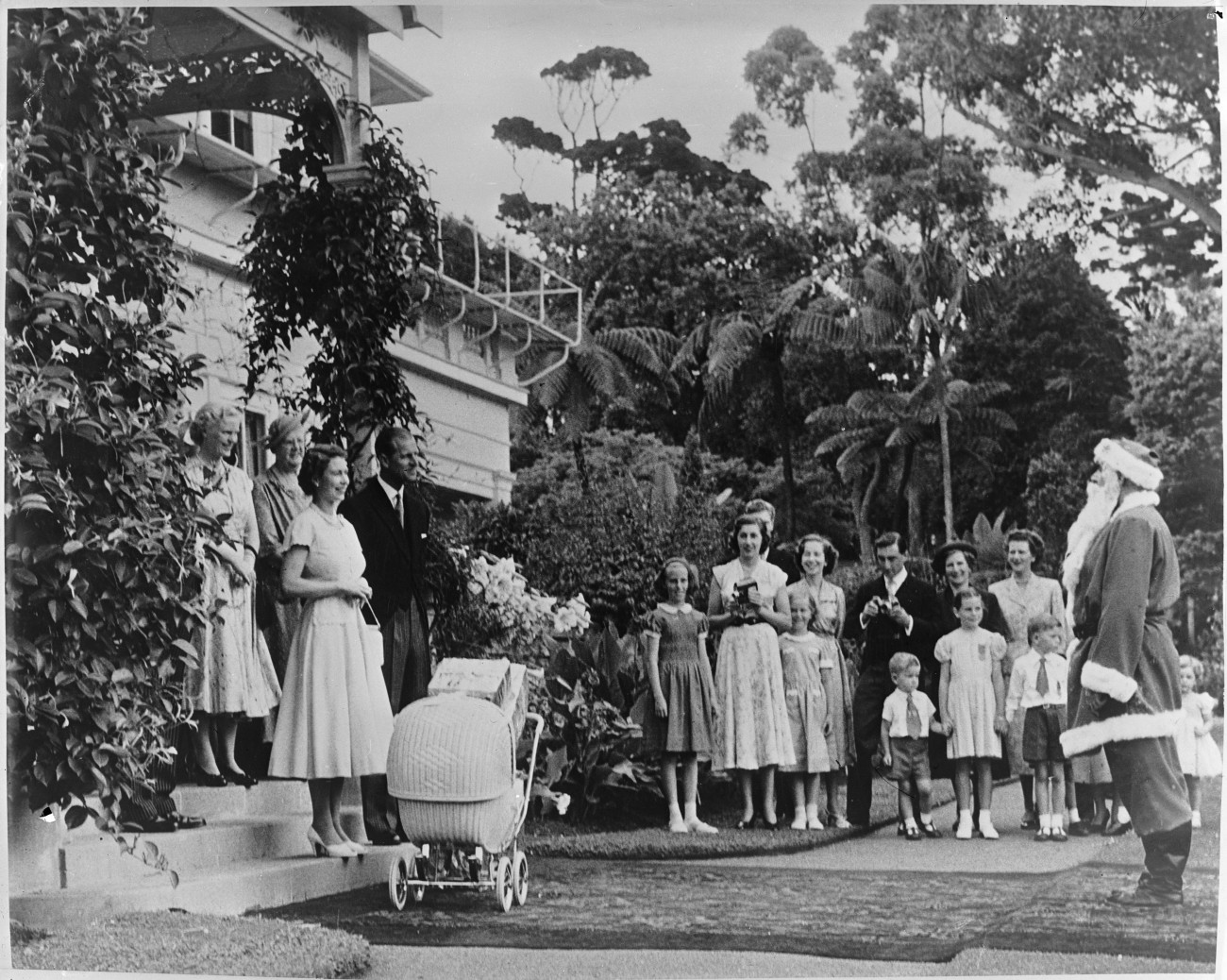 Alexander Turnbull Library
On the evening of December 25, 1953, radios around New Zealand tuned in, as usual, to the Queen's annual Christmas Day broadcast to the Commonwealth. But this year, the voice wasn't coming from very far away. The 27-year ­old Queen Elizabeth II was seated at a desk before two microphones in a room at Govern­ment House in Auckland. With the scent of flowers drifting through the window and city lights beginning to show beyond the darkening shrubs, she reeled off her itinerary: Bermuda, Jamaica, Fiji, Tonga and now, as of two days before, Auckland. Next would come Australia, Ceylon and "a glimpse of other places in Asia, Africa and in the Mediterranean", before she set foot once more on English soil.
A month earlier, on November 23, the Queen and her husband, the Duke of Edinburgh, had left a chill London at the start of what one journalist dubbed "the greatest royal progress in history". No reigning monarch had ventured so far. And now, Queen Elizabeth had fetched up on the shores of her farthest-flung dominion. Her words, broadcast on six channels through a Post Office transmitter at Himatangi near Palmerston North and a naval radio station at Waiouru, circled the globe telling those who cared to listen, from Adelaide to Zanzibar, that she felt "completely and most happily at home" in New Zealand.
The Queen arrived in Auckland, in drizzle and a buffeting westerly, aboard the royal yacht—the commandeered Shaw, Savill and Albion liner Gothic—and departed five weeks later, trailed by flag-bedecked oyster boats, from Bluff. During this (today, unthinkably long) royal visit, an estimated two-thirds of New Zealanders saw the Queen and 4000 were formally presented to her. She visited marae, sat through films, saw factories and farms, visited the sick and mingled with all.
On Christmas Day, after the inevitable round of presents, turkey and plum pudding, the Queen and Prince Philip left their 120-strong entourage behind and indulged in a little unsupervised sightseeing by car, surprising 40 or so fellow sightseers on the summit of Mt Eden.
An earlier precautionary recording of her Christmas Day broadcast had been sent to the BBC in London by officials skilled in antici­pating mishap. But there was no technical glitch and the live broadcast went out. Which was just as well, because, for perhaps the only time in her life, at the close of her message, the Queen came close to delivering breaking news.
"Last night, a most grievous railway accident took place at Tangiwai which will have brought tragedy into many homes and sorrow into all…"
Early on Christmas morning, the tele­phone had woken the Prime Minister, Sidney Holland, at his room in the Grand Hotel, a few hundred metres from Government House, to tell him that the northbound express had crashed into the Whangaehu River. The final death toll in this, the country's worst railway disaster, was 151.