Fifty years ago, when four University of Canterbury students went missing in the Ross Sea, reporter Bruce Laybourn, right, and assistant postmaster Lester Price, were the 21-year-old babies of Scott Base.
"Everyone was incredibly worried and trying to figure it out," Laybourn remembers. Fossicking through correspondence for leads, they found red herring after red herring: one of the men, for example, had written to his family in Christchurch about an island he wanted to visit. "Every clue had to be followed."
When news came over the radio that the four men were safe, a yell went the length of Scott Base. With a bunch of colleagues, Laybourn leapt in a Land Rover and belted over the hill to meet the chopper flying the rescued group to McMurdo Station. Laybourn took photographs of the men as they emerged into the crowd, then whipped out his notebook and started scribbling. "They were very happy to chat. We were all mates. They were just massively relieved."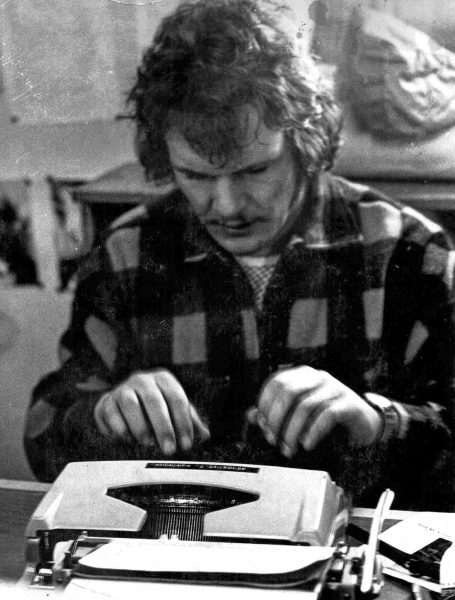 From there it was a race back to the Scott Base newsroom. Seconded to the New Zealand Press Association, Laybourn was effectively writing for the world's papers—and because atmospherics at Antarctica made radio comms so hairy, the story had to go out in Morse code. As each page came clacking off Laybourn's typewriter, he handed it to Price, "an absolute champion on Morse [code]—his speeds were phenomenal".
Tap, tap, tap.
"I didn't even get a byline, but I didn't care. We were just delighted to have the boys home."