The day the Russians came
The second-oldest collection of Māori artefacts in the world—exceeded only by the one amassed by James Cook—is held in Russia. These 200-year-old treasures have immense value to iwi at the top of the South Island, whose ancestors traded with Russian explorers. Now, there's a movement to bring these taonga home.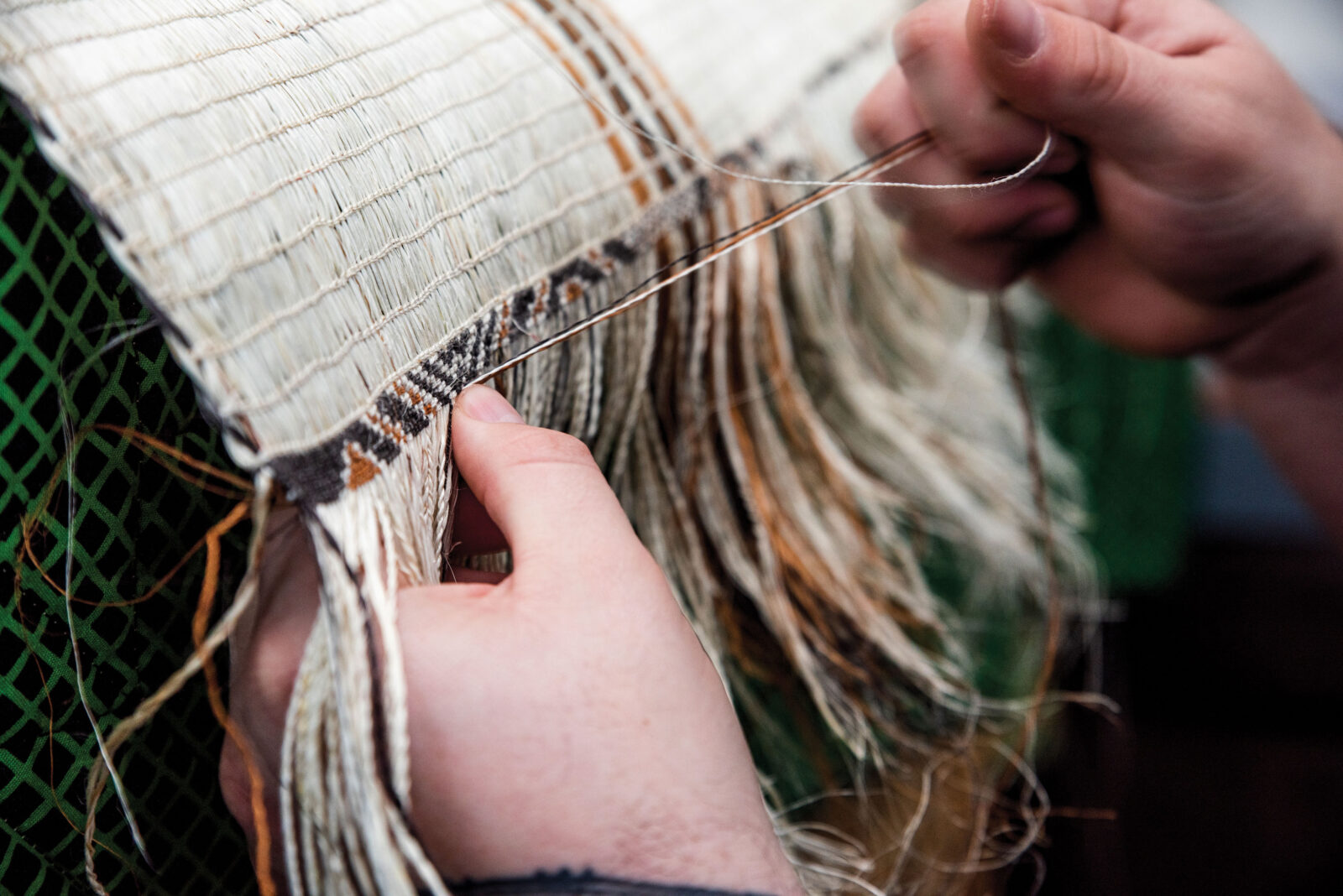 There isn't any kōrero remaining of that afternoon of May 27, 1820, when two large Russian warships sailed into Tōtaranui/Queen Charlotte Sound, dropped anchor in the shelter of Motuara Island, and asked the locals if they had any fish. But five Russian diaries tell the story of this visit, beginning on the autumn day the storm-chased ships changed course to take shelter in James Cook's favourite New Zealand anchorage, Meretoto/Ship Cove.
The sailors were relieved to find calmer waters. A week earlier, they had set sail from Sydney (then known as Port Jackson) for the Society Islands, but days of nasty weather drove them eastwards instead of north.
Tōtaranui, one of the long, drowned river valleys of the Marlborough Sounds, was a popular trading post. The people at the top of the South Island, who called themselves Kurahaupō, travelled across Te Moana-o-Raukawa/Cook Strait and beyond. It had been more than 40 years since Cook had visited, but the iwi occupying those lands—Ngāti Kuia, Ngāti Apa ki te Rā Tō and Rangitāne o Wairau—were the same people who had encountered Cook and his men. They knew what they needed from the tall ships.
When the 40-metre-long sloop-of-war Vostok ("east") and the slightly smaller Mirnyy ("peaceful") arrived, led by commanders Faddej Bellingshausen and Mikhail Lazarev of the Russian Navy, people paddled out without weapons to escort them into Meretoto. The Russians waved peace tokens—white handkerchiefs—and welcomed the Māori aboard the Vostok. Bellingshausen, having consulted Cook's glossary, asked the rangatira in his own language if he could provide any ika (fish). It broke the ice. The rangatira burst out laughing, and conveyed that yes, they could definitely provide the Russians with ika—but could the visitors offer some whao and toki, chisels or nails and axes, in return?
So began 10 days of vigorous trade. And although it took the Russians a few days to work out what whao and toki meant, they were eager to acquire new and precious cargo.
The Vostok and the Mirnyy had holds full of goods to swap with people they encountered on their journey, the biggest dry cargo in Russian naval history. There were hundreds of knives, 20 saws, 100 axes, 5000 needles, 1000 wax candles, 24 kaleidoscopes, and chisels, rasps, files, scissors, beads, lengths of fabric, wire, combs, broken iron, buttons, nails, mirrors, and more.
When trading with Māori, the Russians often chose two examples of each type of item, collecting winter kākahu (clothing), war cloaks, and the heavy rain capes and cloaks the locals were wearing that season. They acquired weapons such as spears and "javelins"—perhaps bird spears—as well as ornaments. There were doubtless other items they didn't record; a pare, a wooden door lintel that was rediscovered this year, isn't mentioned in the diaries at all (see sidebar on page 97). Not everything became part of the official collection. Some sailors traded with two Māori for items that caught their eye, including half-coats with flax sleeves, sewn on by cords, that they exchanged for an old handkerchief and a threadbare
canvas jacket.
The expedition's astronomer, Ivan Mikhailovich Simonov, sought out an unfinished cloak. He appreciated how the trailing strands showed the intricate process of the work, with the pounded muka (flax fibre) frozen in time from the day it left its owners' hands.
In early June, the Russians set sail, along with more than 100 Māori items: cloaks, carvings, weaponry, and implements. This cargo would become a portrait of a people right on the cusp of things changing forever. Eight years later, the area was attacked by allies of North Island war leader Te Rauparaha. They killed many, enslaved some, and sent others fleeing for new homes.
[Chapter Break]
Two centuries after the Russian visit, that half-done cloak has come alive again in a descendant's hands. Nelson's Hamuera Robb, 31, is nearly finished making his own kākahu, and the fine, hair-like strands of the muka he's spent years cutting, stripping, pounding, washing, dying, and twining are so finely woven that the garment has taken on the creamy, lustrous gleam of a low moon.
Robb (Ngāti Kuia, Ngāti Apa, Rangitāne, Ngāti Koata, Ngāti Toa, Ngāi Tahu) is a weaver and kaitiaki taonga at the Nelson Provincial Museum. He has based his cloak on photographs of the half-finished garment that Simonov took home, as well as another that rests in Te Papa. It isn't known where the Te Papa garment came from, but it was also made in the early 1800s and has similar features, including unusual vertical patterned tāniko inserts commonly seen only in South Island cloaks. Robb has replicated these, but has added his own twist to the narrow, richly patterned sections, incorporating family stories of his Canvastown marae Te Hora. He's sewn fine stitches along its plaited edges using a needle made of an albatross bone.
It's a cloak designed for rangatira or significant people of rank, and likely similar to the one that Robb's ancestor wore at the time of the Russian visit. He's looking forward to the day that a family member at their graduation or wedding can wrap its heavy, soft, double length around themselves, feel it fall almost to the ground in front of them, and fasten it near the shoulder with its bespoke pounamu pin.
The flax he grows around his house is descended from the harakeke his ancestors may have used 200 years ago in Tōtaranui. He has washed the tied hanks of prepared fibre in the stream that runs through Meretoto, and he has dyed some of it in rich oranges and blacks using local trees and plants. He has held weaving wānanga so whānau can learn the craft; he learned to weave from his grandmother Nellie Robb and mother Dianne Robb, and his father helped him with the dye boil-ups. His fingers and thumbs, and those of many helpers, have taken care of the rest.
Right now, the kākahu is draped over a wooden stand in front of the couch. His family bustles around him as he creates fabric a millimetre at a time, doggedly pulling and twisting and weaving the tiny strands in and out, over and over, row by slow row.
Robb has seen his ancestral cloaks only in pictures. He hasn't been to Russia. In fact, none of the descendants of the people the Russians met in Tōtaranui have yet been able to see their history in the flesh.
[Chapter Break]
At the turn of the 18th and 19th centuries, the Russian Empire had the third most powerful fleet in the world—only Great Britain and France had more significant forces. The Vostok was stocked with published editions of Cook's journals, covering all three of his voyages.
But the Russian expedition had a different flavour from Cook's. The Russians weren't interested in claiming and colonising land, possessing and exploiting.
In fact, they did not plan to visit New Zealand at all. It was an accident.
Tsar Alexander I had simply instructed Bellingshausen and Lazarev to explore as far south as possible. "As ambassadors of our great nation, whether you are visiting civilised or uncivilised lands, you are to be humble, and earn their love and respect," wrote the Tsar. "Be as friendly as possible to use your arms only as a last resort. Pass over nothing new, useful, or curious that you may have chance to see as may widen any area of human knowledge."
The journey was an attempt to go further south than Cook, who had written: "I firmly believe that there is a tract of land near the Pole, which is the Source of most of the ice which is spread over this vast Southern Ocean [but] the risk one runs in exploring a coast in these unknown and Icy Seas, is so very great, that I can be bold to say, that no man will ever venture farther than I have done and that the lands which may lie to the South will never be explored."
Meanwhile, the British were also sailing south to the polar region, in something of a 19th-century space race.
After mapping South Georgia in December 1819, Bellingshausen pushed further into the waters of the deep south. In January 1820, they sighted Antarctica—but Bellingshausen mistook the coast for massive icebergs. Thanks to an incorrect journal translation, it was only decades later that the ships' coordinates revealed the Russians had been just 30 kilometres away from the Princess Martha Coast. They'd beaten the British to Antarctica by three days.
[Chapter Break]
Who were the people of Tōtaranui? It was "a coming and going place", says Massey University historian Peter Meihana (Ngāti Kuia, Rangitāne, Ngāti Apa and Ngāi Tahu).
"Meretoto and Aropaoa Island were a terminus, like Grand Central Station," he says. "If you were coming from the North Island, [you'd] stay for a while and then move to other places.
"Today, we call ourselves Ngāti Kuia, Rangitāne, Ngāti Apa," he says. "More than likely that's not what they called themselves then."
But they were all Kurahaupō people, Cook Strait people, more closely related to the inhabitants of the lower North Island than to those in places further south such as Kaiapoi or Banks Peninsula.
In the past, stories of Bellingshausen's expedition have described the artefacts the Russians collected as not belonging to anyone, and said that everyone died out when Te Rauparaha's allies turned up and all but committed genocide. "It was lucky the Russians came when they did, because seven years later, the people ceased to exist," says the narrator of a 2011 television documentary, The Russians Are Coming.
Displaced, retreated, maybe—but annihilated? Exterminated? Genocide? On the contrary, some of the descendants of those people are sitting right here on Meihana's Blenheim deck, catching some late-winter sun and appreciating the good smell of a shoulder of lamb tucked into his new smoker. Meihana is Hamuera Robb's cousin, and Robb is here along with another cousin, carver Lewis Smith, all of us drinking kānuka-leaf tea and eating scones and caramel slice.
"Everyone died out" is a convenient story, says Meihana. Today, the descendants of the people Bellingshausen met still have to fight for recognition that they do, in fact, exist. "We know who they would have been. We know the people who met Cook. We know who they are. We have their whakapapa. That's us."
Most of those descendants still hold land in Queen Charlotte and Pelorus. But, as Smith says, it's easier to tell a story on someone else's behalf if you say they're dead.
Having precious relics of your ancestors tucked up in a museum half the globe away brings mixed emotions. Taonga on completely foreign soil, separated by language and culture as well as distance.
"The potential learning is massive," says Meihana.
"But it's not just the taonga itself," says Robb.
"You've got sketches that were done as well, and they capture what the villages looked like, where the carvings were placed, what they wore on their face, what they wore in their hair."
There are even a couple of lines from a haka written down, and notes on people wearing kōkōwai, a mixture of fish oil and red ochre.
"They even note things, like a lot of people were wearing four feathers in their hair, and they note the difference between when Tasman came [and] everyone was wearing one feather, so they say," says Smith, "and so there's that evolution of style. Now it's cool to wear four feathers."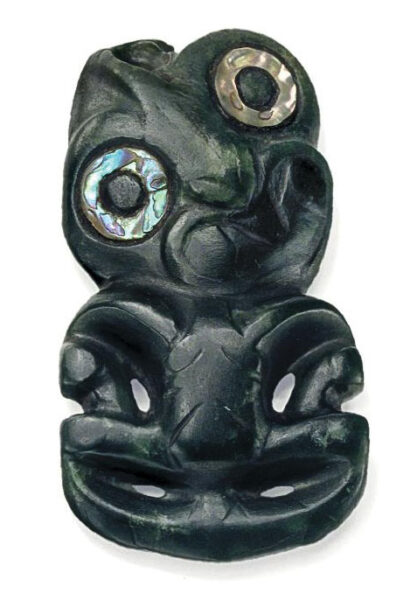 If the Russians had stopped at multiple places, they might not have kept track of which items and observations were collected from which locations—a problem with Cook's record-keeping. "So that's another lucky thing, that they only came to Tōtaranui," says Smith, "and we can say it's all provenanced to there."
It helps them reclaim their identity, he says, knowing about the differences in culture, adornment and practice between people living at the top of the South Island and those in the lower North Island. For instance, the Sounds people wore bunches of bird down in their ears, wrote the Russians. The artefacts did not incorporate parāoa (whalebone) or niho (whale teeth). "That's because we were catching sharks in the Sounds, but whales weren't washing up in the Sounds," says Smith. "Their culture developed from where they were living."
[Chapter Break]
Some of the goods disappeared en route to Russia: basalt cloak pins, a bone needle, a musical instrument, bird spears, sealskin jersey-type clothing, and some mere pounamu. The accounts state that several "bludgeons made of greenstone" were collected, yet there is only one in the museum.
Of particular mystery are the mokomokai (preserved heads). Simonov, the astronomer, gave one to the Imperial Academy of Sciences and the other to his alma mater in Kazan. This is a recent discovery, made by Wellington-based linguist, translator and cultural historian Olga Suvorova via her translations of letters and newspaper articles, such as:
At G. Galkin's house, I saw the dried head of a New Zealander, on which the skin, hair and patterns are perfectly preserved: unique rarity! … Two such heads are in the Museum of the State Admiralty Department in St. Petersburg.
And:
the Zealand heads are exceptional, kept in such completeness that if you put in their eyes, they could be mistaken for alive, some of them have not lost even a single hair or tooth, and all the features of embroidery on their skin are very clear (tatoué) with which they are decorated. These are the heads of defeated enemies, kept by the Zealanders among their war trophies.
Nothing more is known about the mokomokai —not who they were, or where they are today. Suvorova tells me there is "an urgent need" to thoroughly record and study Māori heritage in Russia. Taonga Māori in Russia are poorly understood, she says, for reasons including historical and political circumstance, geographic distance, language and cultural barriers, professional challenges and funding matters.
Suvorova believes there are more artefacts to discover, yet to be identified, studied and possibly even repatriated under the Karanga Aotearoa Repatriation Programme and the Protected Objects Act. At least, she says, 3D models and electronic catalogues could be made available.
The issue of repatriation is an increasingly vexing topic for modern museums. New Zealand Geographic spoke to Ludmila Cherenkowa, head of the department of scientific documentation at the Russian Museum of Ethnography, where the pare was rediscovered. We also spoke to Arslan Mingaliev, curator of Kazan Federal University's museum, which holds Simonov's collection. (The Kunstkamera did not respond to interview requests.)
"It is a very complicated question," says Cherenkowa. "On the one hand it is the heritage of Māori people; it is the ancestor of the nation. But from the other side it is the history of Russia, the history of our discovering, about our great sailors and captains. All our people know about the Bellingshausen and Lazarev expedition and children learn about it in school… it is very complicated to say what is the right thing."
Cherenkowa says when she looks at the pare today, the main feeling she has is admiration: "I always find something new and something interesting, some details that I didn't see previously. It is the admiration of the beautiful carvings, beautiful curves, harmony, and fine work. It is a very beautiful object, which I can observe for hours."
The artefacts were not stolen, both she and Mingaliev point out, but exchanged in peace.
The re-emergence of the pare was "a great discovery in the history of our museum", says Cherenkowa. "It was a very surprising and amazing thing. Now our offices study the object and it's planned to be restored and conserved. After the restoration and conservation, [we] have a dream to display the object. So maybe we will cross our fingers that people and visitors can see it on exhibition."
In fact, she holds out hope that one day, all the scattered artefacts from the Bellingshausen collection will be displayed together, in an exhibition that could also be online.
"We dream about maybe an exhibition project that will tell people about the history of this expedition, the history of the connecting of people from different sides of the world."
[Chapter Break]
The loss of cultural relics is a problem many indigenous people face.
There are more than 16,000 Māori treasures held outside Aotearoa, sequestered in museums, art galleries and institutions.
Since many Māori have been dislocated and alienated from these belongings and the research associated with them, a project called Virtual Repatriation was launched in 2011 to create a database of Māori taonga held in overseas museums. The project helps Māori learn more about what was taken from or traded by their tūpuna. (Similar programmes have been created by the Sami people of Norway and Canada's First Nation peoples.) Virtual Repatriation's principal investigator, Arapata Hakiwai, hopes it can help reconnect Māori with these tangible aspects of their whakapapa.
Awhina Tamarapa (Ngāti Kahungunu, Ngāti Ruanui, Ngāti Pikiao) is a teaching fellow in museum and heritage studies at Victoria University of Wellington and involved in PhD research on international taonga.
Many taonga in museum collections remain separated from the iwi or hapū that created them, she says. "That's mainly because of a lack of information due to the way in which they were acquired, often through private collectors and sometimes through dubious means. So there's a lot of work to be done in being able to identify taonga that came from certain regions, based on their tribal styles, their age and the histories that are associated with them."
She says museums are "very complicated, problematic places. They are quite contentious, politically and socially charged. Ethnographic museums have this colonial legacy and a Eurocentric bias. Some are trying now to address that, but museums are also symbols of state power, and seen as repositories of knowledge, wealth and progress. So those are the sorts of ideologies that Māori and indigenous people are up against when it comes to being able to reclaim cultural heritage, and then hold museums and their councils and the universities
to account."
However, Tamarapa says, museums are changing, and there is less apprehension now about engaging with descendants. Museums are recognising they can no longer maintain absolute control over their collections, especially from communities they have colonised and continue to colonise. "There's a growing awareness in museums around the world now that they need to do something."
French president Emmanuel Macron shocked the European museum world in 2018 when he recommended the full restitution by French museums of works in their collections that were taken "without consent" from former African colonies. In September 2020, a German museum agreed to return two toi moko (preserved heads) to New Zealand. They have been at Berlin's Ethnological Museum since 1879
and 1905.
[sidebar-1]
"I'm glad that with the return, we can begin to heal the injustice that was committed, even though we won't be able to undo it," Hermann Parzinger, chairman of the Prussian Cultural Heritage Foundation, told Associated Press.
Tamarapa cites Gisborne's Tairawhiti Museum exhibition Tū te Whaihanga as a good example. The display includes 37 taonga that Cook took home from New Zealand on his first voyage, and which are on loan from British and German museums. "It's a good example of a growing, serious commitment towards Māori and indigenous peoples and our rights to have access to our
cultural heritage."
What's it like finally coming face to face with an object that your ancestor made, owned, wore or used—and that was taken away? It's "a weird feeling", says Tamarapa.
"You feel happy but sad. That's what motivates me, too, in a lot of my work; the idea that we have taonga that are overseas at the moment that Māori people can't keep warm."
That's not just a physical concept. Keeping taonga "warm" is a part of tikanga, meaning to recognise and reconnect them to descendants and look after them culturally and spiritually. It's one of the cultural concepts she explains to international museums when she talks about Māori values.
As for the Bellingshausen taonga, she says it's in the Russian institutions' best interests to start conversations with descendent communities, "for the mere fact of just making sure their information is correct and that there is a context to what they have collected, not just as scientific specimens and artefacts taken in 1820, but as living examples of a culture that is still here.
"That's exciting. What more could you ask for? So it's just getting people to that kind of understanding, which takes time. It's a process of establishing a relationship on a mutual understanding."
[Chapter Break]
On one hand, wouldn't it be meaningful to have the taonga back in New Zealand, situated in their appropriate cultural context and available for the descendants of their owners and makers to examine and treasure, and to use for inspiration? On the other, if the Russians hadn't traded for them, they wouldn't exist at all.
At least they have been recorded and preserved, says Lewis Smith, the carver. "It's better than them dissolving. Our people would have worn them forever, and they would have disappeared. That's the positive thing about it being taken away. It might be really far away, but it's been preserved."
Smith's carvings from local pakohe—an argillite that his ancestors favoured for stonework—draw inspiration from the Bellingshausen-Lazarev artefacts in their design, whakapapa and kōrero.
Meanwhile, Hamuera Robb, the weaver, continues to make his kākahu, the twin of a cloak separated from him by time and distance, the knitting together of many different peoples, both in New Zealand and in Russia. It's one way of bringing his ancestral relic home.
"It's about connecting the people and the places together, history, culture and revitalisation, which is what these taonga represent to us," says Robb. "So if we can't have the real deal, if we can't be close to them, we can create them ourselves."
For now, the cloaks and spears, adzes and weapons, mere pounamu and ornaments lie there still, in storage cases and drawers in the Kunstkamera, Kazan Federal University, the Russian Academy of Sciences—and perhaps in other places, palaces or homes or institutions, dusty, unexamined, unloved, potentially damaged, cold. Half a world away from their people.