Southside summer
Geoffery Matautia's love letter to the community he grew up in.
Geoffery Matautia
At 11.59pm on Tuesday, October 5, Auckland's lockdown relaxed slightly, allowing people to meet others outside their household for the first time since August. The weather was finally getting good, and Geoffery Matautia had spent eight weeks working from home in Manurewa, stuck inside with his dad, brothers and sister.
He wrote on Twitter: "so who in south auckland is gonna let me take their portrait in their front yard tomorrow? pls i need something creative to work on." He made four portraits that Saturday, and something about the pictures delighted him. He went out again the following weekend, and the one after, posting the photographs on his Instagram account, @southsides. Soon he was fielding requests for portraits from strangers all over the city.
He decided to keep the series exclusive to South Auckland, where most of his creative work is based.
"You don't have to have a reason to make things for a place, or people, that you love. All this work that I'm doing, it comes from a place of appreciation. The reason I do things for South Auckland is—why not? People are always doing stuff for their suburbs. It's just kind of my creative gift back to it and its community."
Matautia picked up a camera in 2015, at the age of 20, while studying for his design degree at AUT University. (He never took photography as a subject at school—he thought you needed a camera to sign up.) He shoots on the side, around his job at AUT's Office of Pacific Advancement, where he works on programmes helping Pasifika young people adjust to the world of university. He also organises a community, Period7, which supports young people in their creative work. There are six periods in a school day, he says, so the seventh period is for extracurricular activities.
As the number of portraits grew, Matautia decided the series needed a unifying theme. He didn't want to make it all about lockdowns—everyone else was talking about them—so decided to ask people about the future. What they dreamed of doing once summer arrived.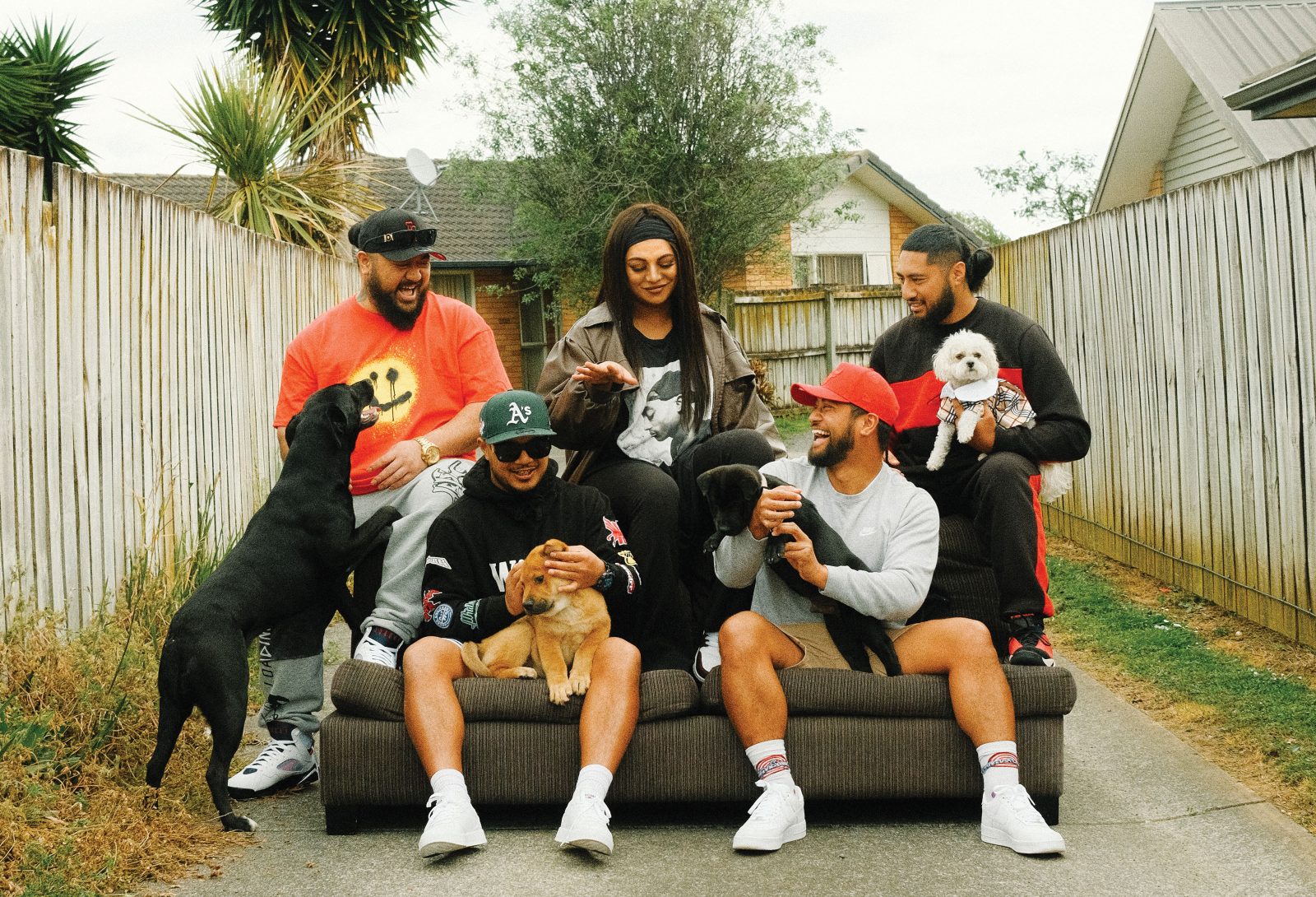 "You look forward to it the whole year," he says. Matautia asked people to write down exactly what they were anticipating once restrictions ended, prompting them with the phrase, "Summer looks like…"
Caleb wrote, "Haircuts from the teine in exchange for feaus." (In other words, he'd swap chores—fe'au in Samoan—with his girlfriend, Luseane, for a clean fade.)
"Hugging mum and telling her I'll be back home tomorrow," wrote Pennsylvania in Manurewa. "A thriving garden and dinner under pastel skies," wrote Nicole in Ōtāhuhu. "Boba tea, basketball all day long, and being broke," wrote Bronson in Manurewa. "Laying on a beach getting sunburnt with a glass of bourbon in my hand," wrote Juju in Māngere. "Still being in my room all day but the curtains are slightly open," wrote Bryson in Ōtāhuhu. "Getting out after having three months snatched from us," wrote Peter in Papatoetoe.
By the time restrictions were relaxed in Auckland on December 3, lockdown had lasted closer to four months. Matautia spoke to New Zealand Geographic the following day, and it hadn't quite sunk in yet that he was allowed into people's houses, bars, restaurants. The summer people were dreaming of had arrived.
Matautia still has a long list of people to photograph outside the homes they spent 107 days locked down in, and then, in January, a course to run for new university students.
How would he answer his own prompt? "Summer looks like… last-minute plans," he says, and laughs. "Last-minute plans and meaningful work."