Sep 9: Make your own ice rink!
Curling, and make and ice rink!

Below are some talking points and activities to pass the time, all relating to today's story.
Talking points
Discuss the ideas presented in the story with your family—at home or over video conferencing. Find ways to involve as many people as possible, especially those who you know are isolated by the lock-down.
Have a look at the photos. What countries do you think curling might be popular in? What makes you think that? What do you predict about the uniform and the rules of the game?
A bonspiel is a curling tournament. Are you surprised to learn that 300 people turned up for the bonspiel in the article, even though they only had two days' notice to do so? What do you think makes the bonspiel fun and interesting for so many people?
Sportsmanship is important in curling – if you swear on the ice, take a sip of ginger wine at the wrong time or arrive late, you can be penalised. What do you think of this?
Another part of the game is the curler's attitude, which is to try to win but not to humiliate their opponent. The writer calls this "Arthurian." Have you read any of the King Arthur stories and do you know about the code of chivalry among knights? Do you think this chivalric attitude would ruin the game for you or not, if you were curling?
Why do you think the Curlers' Court is such a secretive affair? How might this add to the excitement of the bonspiel? How is this different to most competitive games and tournaments?
Activity: Make your own ice rink!
Make your own ice rink! Get out some of your favourite small figures and create them an ice rink of their own, for some short-lived but magical playtime!
Step One: Take a round cake pan and fill it with a thin layer of water – about half a centimetre. Add a few drops of blue food colouring if you want to. Place this on a level place in the freezer and leave it until frozen.
Step Two: Turn the ice out of the cake pan onto a hard surface such as a plate or a foil-covered board. Surround it with vegetation from the garden.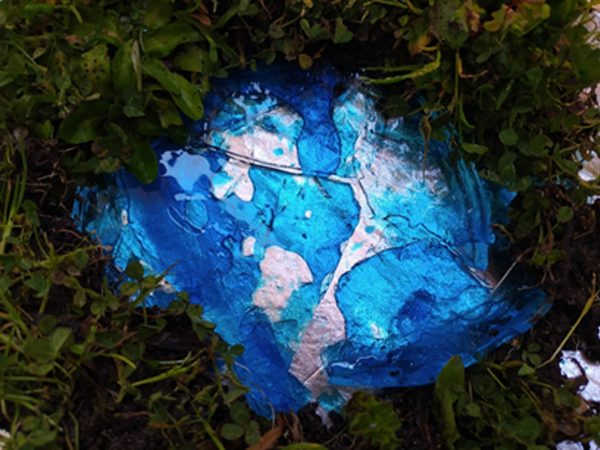 Step Three: Add a few of your favourite miniature figures. Have fun!