Out in the cold
Gareth Morgan is not afraid of harbouring unpopular opinions in a bid to improve the lot of everyone.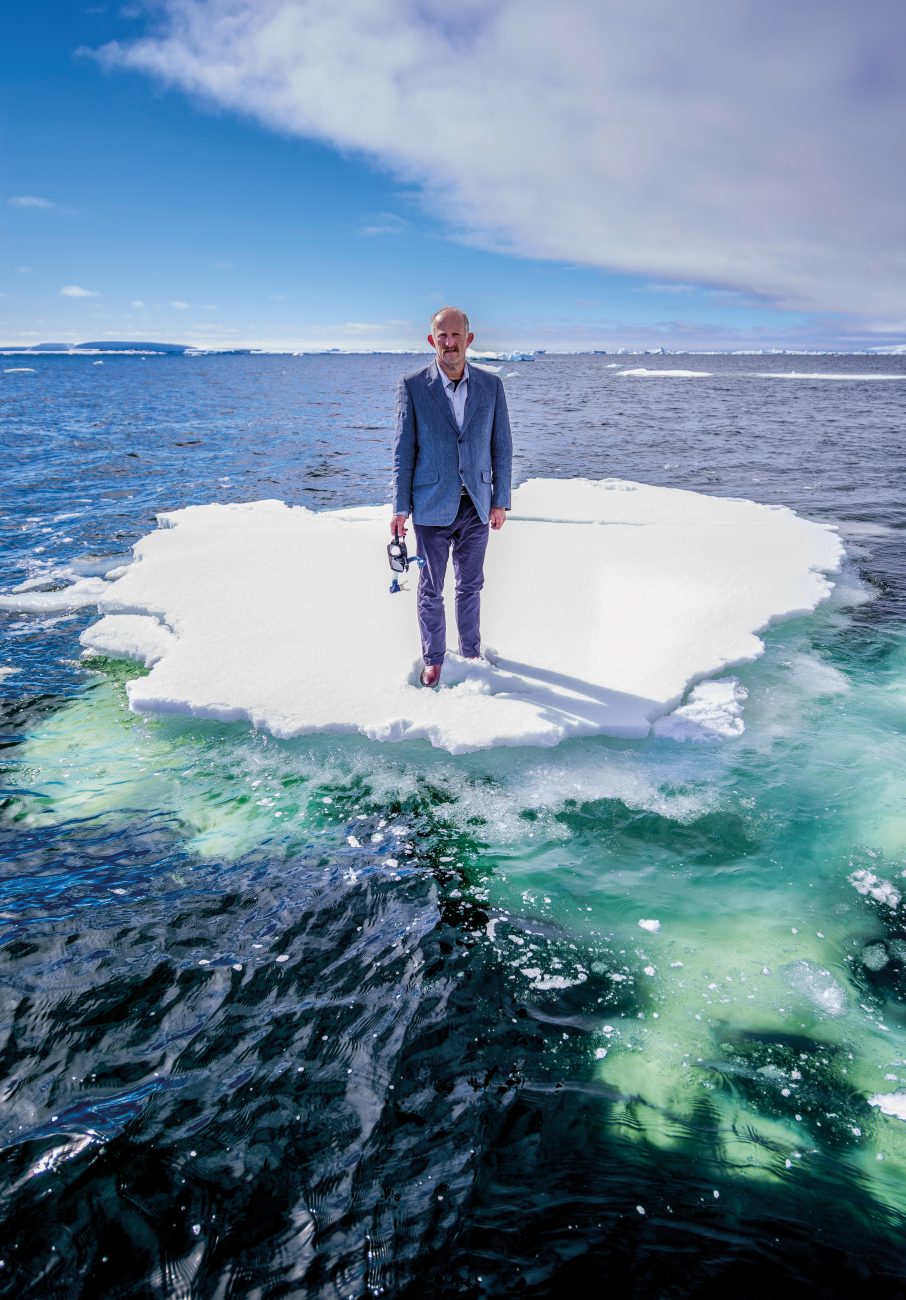 Rob Suisted
Gareth Morgan is just back home from a few days by himself at his beach property at Mount Maunganui, where he had nothing to do but swim and fish and play the piano. While there, he heard about a crowd-funding initiative to buy a property in the Tasman region. He was supportive of the project's aims to preserve public access to the beach, but aghast at the way its organisers were going about it. "When I first spoke to Duane [Major] and his mate, I said, 'For Christ's sake, get it out of the public arena. Don't go round telling everyone you're raising two million dollars, because all that will do is put a floor there for other offers. What shower did you come down in?'"
He extended an offer to the crowd: he would top up the sum that the crowd managed to raise as necessary, but on one condition: that he and his family have the right to use the buildings on the property for 15 years, after which they would be gifted to the Department of Conservation.
The announcement made in the media, he jumped on his motorcycle for the long ride down the North Island to Wellington. He had a fair idea what he would find when he turned on his phone at journey's end.
"I asked the guys at the office what the mood of it all was, and they said: 'Everyone hates you.' I said: 'Excellent!'"
Little is gained, according to Morgan's philosophy, by the distribution of free money. Rather, assistance is best used as an incentive to those you're helping to help themselves. And if you can get people thinking about the issues, including how society allocates resources, so much the better.
Morgan credits his wife, Jo, with the idea that they give away their substantial payout from the sale of their son Sam's business Trade Me, in which they were ground-floor investors. They established the Morgan Family Charitable Foundation, which funds social development projects overseas, but in New Zealand focuses on environmental projects and public-policy awareness.
"The environment's an asset," he says "It can generate a shit-load of income for this country. Go down to the South Island now and you won't find a bed, with all the tourists down there. They're not here to walk along the Avon, right? And conservation to me seemed like a good way to give to New Zealand… it'd be a great way to add value."
The foundation has backed a number of major projects: an exercise to raise consciousness about the issues facing New Zealand's interests in the Antarctic, the subantarctic islands and the Southern Ocean. An offshoot of this was the Million-Dollar Mouse campaign, whereby Morgan offered to match contributions from the New Zealand public dollar for dollar. It was a success, and the eradication operation will begin later this year.
The foundation has thrown its weight behind Predator Free Rakiura, a push to rid Stewart Island of predators, and Predator Free New Zealand, to coordinate the disparate conservation groups and get them sharing ideas and best practice. Similarly, it has supported Zero Invasive Pests, which conducts research into pest-control methods, sponsored an annual award for the nation's cleanest river, and also set up Enhancing the Halo, which seeks to rid the environs of Wellington's Zealandia wildlife sanctuary of predators. This was notable for Morgan's infamous statement that, as things stand, "Zealandia is New Zealand's most expensive pet-food sanctuary", and for his call for domestic cats to be controlled and feral cats to be euthanised.
Meanwhile, the foundation has begun funding public-policy awareness, researching and publishing books on a range of topics—climate change, the tax and health systems, fisheries management, nutrition issues, race relations and the Treaty of Waitangi.
Of all the activities, this policy function is the best known and least understood, perhaps because Morgan tends to front his campaigns himself, and attracts the obvious criticism that he's just a rich guy pushing his own barrow. But despite the grumbling, the acrimony and the hate mail, he refuses to be disillusioned. "When the public are fully informed, they're incredibly rational. But 90 per cent of the time, they're not properly informed, and they'll go off and work themselves into a lather and actually be collectively quite stupid."
Morgan has been approached to enter politics "many times", but he has always declined. "I'm not a party guy. I'm a lone wolf. I love working with people, and I have an amazing team around me. I've always had them. But I've tried to do things with various collectives before, but as soon as I see f**kwit decisions being made, I'm out of there. I'd be a five-minute wonder in politics."
At 63, Morgan isn't getting any younger. He had a bout of kidney trouble a couple of years ago, and he has chronic neck pain, the legacy of 35 years hunched over a computer keyboard. But he's not slowing down. He's planning a trip to South-East Asia this year as the latest installment of World By Bike, the epic motorcycling adventure he and Jo embarked upon back in 2005. They have ridden in more than 90 countries, and covered more than 250,000 kilometres. And the foundation has a number of new initiatives in the pipeline—a formidable workload, but he's contemplating it with relish.
His latest health niggle is a case of shingles, Morgan says. "Joanne tells me they're brought on by stress. Well, I've just had 10 days off, and I was stressed all right. I had nothing to bloody do!"