Maori tourism
I landed with every waka in Aotearoa and all iwi embrace me. I am a custom they call manaakitanga. My brother landed in the pockets of the Pakeha. He is an industry they call tourism. My brother and I have been trying to get along ever since.
I had seen the Himalayas…floated down the Nile, the Ganges, the Yangtze Kiang… I had beheld the giant marvels of Yosemite and stood by the thrilling waters of Niagara, but for the delicate unique beauty, for chaste design and sublime de­tail of construction, never had I gazed upon so wonderful a sight as Te Tara­ta." So gushed one James Kerry-Ni­cholls. Like the vast majority of other tourists who made the long journey to New Zealand between the 1840s and 1880s, Kerry-Nicholls came with one particular destination in mind: the double wonder of Otukapuarangi (Fountain of the Clouded Sky) and Te Tarata (The Tattooed Rock), other­wise known as the Pink and White Terraces. Te Arawa hapu Tuhourangi were tangata whenua of the terraces and so inherited the dubious honour of hosting the country's first influx of manuhiri (visitors).
These invariably wealthy people were in no doubt about their superi­ority, typically describing Maori as "simply and inevitably detestable… idlers and drunkards of the most completely developed description… their dress compared to the broken down, shabby, dirty Europe clothes of a white navvy or of a half-caste 'loafer' in India" (Country of Writing, L. Wevers, 2002)
For the manuhiri, just getting to the terraces was an ordeal. They made their way by horse-drawn coach from Tamaki Makaurau (Auckland), Maketu or the upper reaches of the Whanganui River. They arrived in Ngati Whakaue country at Ohine­mutu, described by J. Froude (Oceana, 1886) as: "Stables, stores, and shops sprinkled about miscellaneously, and all round lay a primitive Maori vil­lage, consisting of perhaps 100–150 families. In the centre stood a Maori temple…with hideous carved mon­sters."
The 10 to 30 daily arrivals stayed at one of the four Ohinemutu hotels be­fore travelling the 40 km to Te Wai­roa, a Tuhourangi village offering the closest accommodation to the terrac­es. On arriving, manuhiri were often met by children, "black-haired, black-eyed, half-naked, clamorous for 'pennies'" (Froude, 1886). Ohinemutu was "but the means to an end…the Mecca of the pilgrim is Rotomahana and its terraces", and Tuhourangi demon­strated considerable entrepreneurial flair in taking advantage of the fact. Visitors had to haggle for everything: accommodation, food, travel, guides, entertainment and, most galling for some, permission to make sketches or take photographs.
The prevailing view was that "the Maori never lose the opportunity of exploiting travellers". The basis for this imputation was the accepted premise that "the idea of indigenous possession [is] seen as comically in­appropriate, temporary and illegiti­mate" (Wevers, 2002).
The biggest decision for manuhiri was which English-speaking guide to choose to share Tuhourangi's stories with them at the terraces and on the way there and back. The choice lay between Kate, "a big, half-caste, bony woman of forty, with a form like an Amazon's, features like a prize-fight­er's, and an arm that would fell an ox", or Sophia, "slight, graceful, delicate, with a quiet, interesting manner" (Froude, 1886).
Maori men laughed, sang and talked with each other as they rowed manuhiri and guides the 12 km to the end of Lake Tarawera. There the par­ty walked 800 m to Lake Rotomaha­na, before boarding another waka to access the terraces. While Te Tarata, the White Terrace, was breathtak­ing—as Kerry-Nicholls and a pleth­ora of other writers noted—Otuka­puarangi, the Pink Terrace, on the other side of the lake, received even higher praise.
In the words of James Froude: "We could stand on the brim and gaze as through an opening in the earth into an azure infinity beyond. Down and down, and fainter and softer as they receded, the white crystals projected from the rocky walls over the abyss, till they seemed to dissolve not into darkness but into light. The hue of the water was something which I had nev­er seen, and shall never again see on this side of eternity. Not violet…turquoise…sapphire. Comparison could only soil such inimitable purity. The only colour I ever saw in sky or on earth in the least resembling the as­pect of the extraordinary pool was the flame of burning sulphur."
The forces of nature of which the glistening sinter stairways were born, however, were about to reclaim them. The eruption of Mt Tarawera on June 10, 1886 utterly destroyed the terraces and buried nine villages, in­cluding Te Wairoa. The official death toll was 153, but an unknown number of Maori in other villages nearby also died, their demise going unrecorded. The result of this natural disaster was a vast urupa (graveyard). Its tapu (sacrosanctity) drove Tuhourangi to Whakarewarewa, where, to this day, descendants continue to guide visi­tors round Te Puia, which incorpo­rates the New Zealand Maori Arts and Crafts Institute, Whakarewarewa Geothermal Valley and a kiwi house.
In other rohe (regions), too, Maori acted as guides for manuhiri—at Waitomo, where the glow-worm caves were a source of wonder, and on the Whanganui River, marketed as the Rhine of New Zealand and plied by steamboats. But it was the government's interest in Rotorua's geothermal activity that ensured that that district would become the centre of Maori-operated tourism and re­main one of the country's main tour­ist destinations.
[Chapter-Break]
In 1881, five years before Mt Tarawera erupted, the Thermal-Springs Districts Act passed into law. This decreed that only the govern­ment could buy land within any area it deemed to be a thermal-springs district. The government then pur­chased 5000 acres (2023 ha) of Ro­torua land featuring the best springs, proclaimed Rotorua a township, and effectively denied Te Arawa partici­pation in the venture so launched by excluding them from decision-mak­ing boards. In 1893, the Native Land Court awarded over 80 per cent of Whakarewarewa to Ngati Whakaue, who sold 157 acres (64 ha) to the Crown two years later and retained 58 acres (23 ha).
Housing conditions at Ohinemutu and Whakarewarewa, which the Pa­keha authorities were trying to estab­lish as romantic pre-European living museums for tourists, were appalling enough for Dr Maui Pomare to com­ment in 1901: "[I] would rather have my Maoris live, than that they should satisfy the curiosity of the passer-by and die."
A model fighting pa built on the site of the genuine article at Whakare­warewa by the Department of Tourist and Health Resorts—the world's first such government department, estab­lished in 1901—became, through lack of consultation, the focus of keen dis­content. Workers razed the original 16-generation-old foundations and levelled the interior. Lack of consul­tation has been at the heart of most Maori tourism-related grievance from the beginning.
By the 1920s, Ohinemutu and Whakarewarewa were dilapidated. In 1926, a Royal Commission pro­posed 65 houses in the two villages be demolished and others remod­elled. But nothing happened, and Rotorua Borough Council refused building permits to the inhabitants of the villages.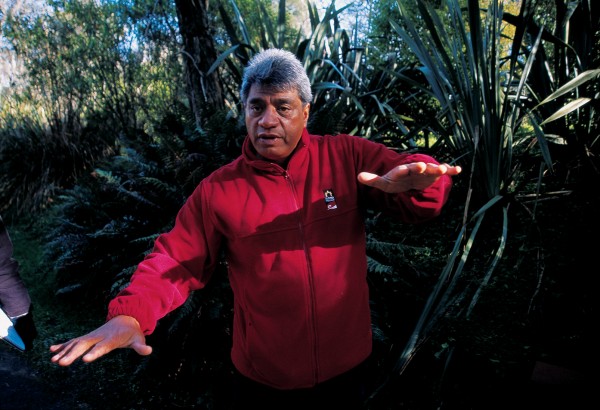 By 1960, Rotorua had descended into shabby farce. It offered second-rate kapa haka, plastic tiki, parking wardens dressed as caricature Maori maidens, and stroppy tour guides. One visitor noted, "these old girls would just about haul people out of their cars…accusing each other of stealing tourists…it got really heated, 'Aai, you took my Pakehas.'"
The tourist town turned a corner in 1963 with the establishment of the Rotorua Maori Arts and Crafts In­stitute. ("Rotorua" was replaced by "New Zealand" four years later.) Its legislated mandate was, and remains, the promotion of Maori arts, crafts and culture. At the same time, the government owned Tourist Depart­ment leased 49 acres of the Whakare­warewa thermal valley, including the model pa and main thermal attrac­tions, but excluding land belonging to the Whakarewarewa Thermal Vil­lage. However, tensions arose between Te Puia and the village that persist to this day. As recently as 1996, guides at the Institute went on strike for two months and a gate was locked, pre­venting visitors from getting off their buses at the institute and re-embark­ing at the village, thereby slashing Whakarewarewa's tourist-derived in­come. After the strike, the place was never quite the same as before. As one former guide told me, "It was losing the whanau feel." Ten years on, the gate remains locked, a continuing reminder of division between the vil­lage and Te Puia, although both sides declare there is no problem with their relationship. Resentment may linger, but there is no denying Rotorua's ever-rising popularity. The town's ac­commodation capacity has increased from 452 in 1898 to 13,000 today.
[Chapter-Break]
Ngaroma maika wrote from a dream and shared it with her husband, Huru. She had seen palisades on Mt Tarawera with all their people inside. She had iden­tified some of them, including guide Sophia, and they had all been very happy. Ngaroma said she and Huru needed to return to Te Wairoa.
They were living nearby at the time, and later that day they "just found ourselves parked outside Te Wairoa", or the Buried Village as it's now known. Huru said: "We started talking about our great-grandfather. My wife said we should go in there and ask them if they want guides." That was eight years ago, and Huru has guided manuhiri through the stories of Te Wairoa on most days since.
Ngaroma and Huru's great-grand­father, Wikeepa Te Rangipuawhe, was "head honcho" of Tuhourangi and lived near the Pink and White Terraces when tourists started to flock there. He moved to Te Wairoa, which, in earlier times, had been an unpopulated area used for growing kumara and yams, and built a two-room villa. Here Wikeepa hosted vis­iting dignitaries until he was killed in the 1886 Mt Tarawera eruption.
Huruwas born in Whakarewarewa, following Tuhourangi's flight from the urupa. His father, Ngawhare Te Rangipuawhe, took him and his eight brothers and six sisters hunting in Te Wairoa, the district in which the vil­lage of the same name lay buried.
Huru's mother, Merepapuha Ehau, was a guide at Whakarewarewa. "I used to walk around with my mum and dive for pennies from the bridge," Huru recalls. His whanau, like others in the village, became immersed in tourism through making and selling souvenirs and guiding.
Before starting his own guided tours at Te Wairoa, Huru sought and received approval from Tuhourangi. The hapu elders have since blessed the korero (historical account) he gives manuhiri. But he adds, "Some of the nannies will never come back here because they can still hear tangi, because they feel the wairua [spirit]."
With such a heritage, it isn't sur­prising Huru is a natural storyteller. With his velvety voice, which en­chants in English and sings when he speaks te reo, he makes his listeners laugh, think and occasionally weep.
[Chapter-Break]
He first thing to understand about Maori tourism is that there's no such thing as Maori tourism.To begin with, as far as Maori are concerned, "tourism" is just a new word for an old practice—manaaki­ tanga, or mutual respect between host and visitor. At Koriniti Marae, on the Whanganui River, which welcomes groups of international manuhiri, kuia Wahi Teki tells me: "This is nothing new. What we know as tour­ism today was, in the olden days, known as people coming to visit. We welcome all people and all religions. We always have."
As for "Maori tourism", this is nothing more than a generic term: it ignores specifics. In his Tai Tokerau (Northland) garage, Hone Mihaka, the passionate CEO of Taiamai Tours, tells me: "I may look like a Maori, but I'm not. I'm Nga Puhi." And his busi­ness is Nga Puhi, not Maori.
The Maori Tourism Task Force reminded all in 1986 that "Maori cul­ture is tribal…this diversity needs to be positively encouraged. At all costs any attempt to homogenise Maori culture must be resisted."
Some Maori choose not to convey any of their culture in the tourism busi­ness, and use tourism purely as a busi­ness opportunity. This, says Johnny Edmonds, CEO of the New Zealand Maori Tourism Council (NZMTC) is "Maori in tourism. They don't draw on their culture. Kei te pai."
A Maori working in the tourism in dustry, therefore, doesn't necessarily offer Maori tourism. That, says Ed­monds, is the province of people such as Mihaka and Teki. Or, to be precise, the one offers Nga Puhi tourism, the other Ngati Pamoana tourism. "That is, they share aspects of themselves, their culture, their tupuna [ances­tors]. They share personally. They don't talk third person."
George Hickton, CEO of Tourism New Zealand (TNZ)—the organi­sation, with an annual government-provided budget of $55 million, re­sponsible for marketing New Zealand internationally—says: "Historically, people have pigeon-holed Maori tour­ism as a kapa-haka-group-behind-the­-swimming-pool-at-the-Sheraton kind of thing. I think we've made the break from the historical performance, al­most like a culture that's captured in time, to one far more contemporary."
He encourages all tourism opera­tors, not just Maori, to incorporate some Maori culture in what they do; for instance, greeting visitors with "Kia ora". "Why is it that people are only in Hawaii for five minutes and they're 'Aloha this' and 'Aloha that' but they won't say 'Kia ora' here? This is our own unique greeting that says something about our country, and every tourism operator should use it. It's a simple thing."
But there's nothing simple about the fact that an international visitor's preconception of what Maori tour­ism is before they arrive can be quite different from what they experience once they're here. This is because Maori tend to be portrayed interna­tionally as if they were still living in pre-European times.
Despite the fact that by as early as 1850 most Maori wore only European clothes, a visitor still complained in 1907: "[Maori] only don Native attire nowadays on special occasions and when they want to be photographed, when they put it on over the Euro­pean clothes!"
Tommy Wilson, Maori-tourism entrepreneur from Tauranga-moana, believes that "There is a new age of tourists who are looking for people, not performers. People want to see how we live today. They have an idea that we walk around in grass skirts and do the haka."
So what do Maori offer the mod­ern tourist? Edmonds says the most popular Maori-tourism business is guiding, usually in a natural environ­ment, followed by accommodation. The least common is cultural per­formance and hangi. As Wilson adds, "The common perception—and some Maori have the same perception—is the other way around."
Maori tourism is not only as di­verse as iwi, but also as variable as the individual characters in the industry. Perhaps a term like "New Zealand indigenous tourism" carries less freight than "Maori tourism".
[Chapter-Break]
If our mountains of Tongari­ro are included in the blocks passed through the court in the ordinary way, what will become of them? They will be cut up and sold, a piece going to one Pakeha and a piece to another. They will become of no account, for the tapu [sacred­ness] will be gone. Tongariro is my ancestor, my tupuna, it is my head; my mana centres around Tongariro. After I am dead, what will be their fate?"
Two years after Horonuku Te Heuheu Tukino IV made these re­marks in 1885, he gifted Mounts Ton­gariro, Ngauruhoe and Ruapehu to all New Zealanders. In 1894, the moun­tains and their surrounds became Tongariro National Park. A hun­dred years later, the park became the first World Heritage Site of Cultural Landscape—that is, a landscape with powerful religious, artistic or cultural associations. Annual tourism-related earnings from Tongariro National Park are unknown but are undoubt­edly in the millions of dollars.
The intrinsic bond between land and Maori is what prompted Tukino to gift the mountains to the nation. It's why Maori are known as tangata whenua—people of the land. Hence, also, the expression "Ko au, ko te whenua, ko te whenua, ko au"—"I am the land and the land is me."
Hickton says that 90 per cent of international visitors make the long and increasingly expensive journey to New Zealand because of its landscape. He adds, "There aren't a lot of people who will get on a plane and come out here for Maori culture only."
This may be true, but, as Edmonds says, there are attractive landscapes elsewhere. "If we are to compete in a global context, the distinguishing thing is the cultural overlay of that landscape. This will set us apart from others. In the future, it's each iwi's ability to bring to life their land­scapes, to talk about whakapapa, to be able to speak about themselves, that will clearly identify them with place as tangata whenua."
For instance, to be a guide at the Waitangi Treaty Grounds a person must be able to whakapapa back to one of the signatories of Te Tiriti o Waitangi. As guiding co-ordinator Will Napier, who whakapapas back to the signatories Eruera Maihi Patuone, Te Ruki Kawiti and Pomare, explains: "We need that whanau connection to give it the passion."
Mike Tamaki, co-founder with brother Doug of Tamaki Village Tours and member of the TNZ board, says: "I think New Zealand Maori have got the leading edge over any other indigenous cultures to be the storytellers of the world."
It isn't just the oral stories, but oth­er aspects of Maori culture, too, that have an impact on visitors. Napier says people view the whare runanga (meet­ing house) in the Waitangi Treaty Grounds, with its tukutuku (decora­tive panels) and carved poupou (pillars representing human ancestors), as a kind of temple. New Zealanders, ob­serves Napier, usually stand with their heads bowed. "Culturally, that's very significant to me. They feel the ambi­ence of spirituality in this building and they humble themselves." Most inter­national visitors "are in awe. They can't believe it."
Maori stories connect. They're passed down from generation to gen­eration, just as they're told to visitors staying with tangata whenua on ma­rae, in wharenui, in the mountains, in the bush, on the rivers and on the sea. No one can tell these stories like tan­gata whenua, for only tangata whenua have a direct link with the land. The closest visitors can get to the land is to hear stories from someone like Mi­haka, who "talks like a proud Maori because I am one"
[Chapter-Break]
Tourism grunty. Latest reports show it generates $17.2 billion an­nually, accounts for 9.4 per cent of New Zealand's GDP and 18.5 per cent of its export earnings (making it the country's largest export earner) and employs 9.9 per cent of the work­force, or 172,000 people.
Earnings are forecast to approach $19 billion by 2011, so it's hardly surprising Maori want a piece of the cake—especially since Maori unem­ployment is still running at 8.2 per cent.
Calculating how many Maori are actually involved in tourism is tricky. The only figures are from 2001, when about 19,000 were involved, or 11 per cent of the total tourism workforce. Of those, about 1700 were employers and about 12,000 were self-employed with no employees. The median income of Maori employees in tourism was $18,200 per annum, 14 per cent less than the median for all workers in tourism.
One of the benefits of tourism is that, in theory at least, it's an in­dustry in which money does trickle down, even to the back of beyond. Tamaki reckons it's the only industry in which just being Maori is an eco­nomic asset.
However, entering the tourism in­dustry is a financial hurdle for Maori. While many own shares in land, fi­nancial institutions shy away from accepting collectively owned land as collateral and think only a few Maori have the skills and knowledge needed to start a business from scratch.
Andrew Te Whaiti, CEO of Te Puia, points out an anomaly: while all banks employ specialists in farm­ing finance, he isn't aware of one with a specialist in tourism finance. Yet tourism is New Zealand's greatest ex­port earner.
Tamaki believes a successful busi­ness will start "on the determina­tion, the inspiration and the passion of the person that's actually creating that business". Some obtain grants for start-up or growth, but as Sharley Haddon, co-owner of Pakiri Horse Treks in Tai Tokerau, says: "If you need a grant to get started, and if you need a grant to keep your business go­ing, you have no business."
Caroline Thompson of Hine Purotu Design, a Maori art shop in Turanga-nui-a-Kiwa (Gisborne), says: "You need to invest your own money if you are really serious about making it work."
Grant and Pauline Taylor, opera­tors of Mokau River Cruises in north Taranaki, sold their home on Aotea Harbour to buy a business. "We've always owned a home," says Grant. "We made a sacrifice not to do that, to do something completely different."
As iwi settle Treaty of Waitangi claims, funds become available for investment. Ngai Tahu have poured $61 million of their $170 m settle­ment money into tourism, acquiring 10 businesses, including Shotover Jet, Dart River Safaris, Rotorua's Rain­ bow Springs and 43.5 per cent of Whale Watch Kaikoura. In the year ending June 2005, Ngai Tahu gener­ated revenue of $30.5 m, with a net surplus of $5.8 m from tourism.
At whanau level, which is where the vast majority of Maori-tourism enterprises operate, making money is rarely the only goal. As Niko Tanga­roa, operator of Waka Tours on the Whanganui River, puts it: "It's not about trying to increase our bank bal­ance. I know the rewards are more than just the financial ones. It's ena­bling such a powerful treasure to be enjoyed."
In her business, Thompson says, "We want to retain our Maori values and integrity and to be able to give back to the artists and whanau who support us."
Mihaka says business has a greater role to play than mere profit-making. "Our tribal kinship with the environ­ment and her ecosystems is one of the most critical elements of responsibil­ity. We call it kaitiakitanga—or wise conservation."
Growing a business isn't always important, either. "We don't want to be this great big enterprise with big­ger boats and more buses," explains Pauline Taylor. "We just want to be really good at what we do in our lit­tle business for our visitors and our whanau."
And Maori are prepared to wait for the rewards. In 2003, a consortium of Ngati Pukenga kiwifruit-orchard trusts bought Kiwifruit Country, near Te Puke, and rebranded it Kiwi360. As director Warwick Tapsell says: "The owners are thinking in gen­erational terms. There's room for patience in building things up. We are Maori growing world-class tourism."
[Chapter-Break]
Before the daily midday kapa haka performance in Te Aronui a Rua, the whare runanga at Te Puia, manuhiri are welcomed at the gates. A woman wrapped in a white cloak comes to the assembled, predominantly Asian, crowd. "No laughing!" she demands repeatedly. "No talking!" When there's a mur­mur in the crowd, she singles out a man and scolds him: "Shush! Be qui­et!" The tone is such that translation is not required.
How can Maori culture be pro­tected from being turned into a cheap commodity?
At the start of her doctoral research in 1981, Ngahuia Te Awekotuku said: "I am determined to expose tourism as a corrupter of pure culture, spawning cultural malaise." Two years later, however, she concluded: "There was indeed substance to my people's loud and frequent claims that tourism has not hurt Te Arawa; in many instances it has helped us."
One commentator wrote in 1992: "a challenge that poses its own dilem­ma, especially for the indigenous peo­ples of the Pacific, [is] how to cash in on a tourist boom and enhance their economic position while preserving a traditional way of life and conserving the natural resources that are integral to it".
Sunny Teki, of Koriniti Marae, says: "If you do something and you feel it works, then you improve on that. If it doesn't work—out it goes. But we never change tikanga [cus­tom]. It's important to remember visi­tors are here because we are Maori. It's us, our Maori culture, they're here to experience."
The souvenir industry, which for decades exploited Maori art and cul­ture with little return to Maori, was such that the 1986 Maori Tourism Task Force Report recommended a quality system be established to en­sure souvenirs escaped the plastic-tiki syndrome of the time. It was another 20 years, however, before the Toi Iho brand of authentic Maori-made artworks was established. (Contem­porary Maori art, as indicated by the success of a TNZ-organised art exhi­bition in San Francisco in 2005—Toi Maori: Art from the Maori People of New Zealand—is now a booming in­dustry in its own right.)
It is of little surprise, therefore, that a recommendation, in 2001, by the Maori Tourism Advisory Group (MTAG, a party to the government's 2010 strategic plan for tourism) that a quality system be established imme­diately to determine whether Maori tourism businesses are culturally ko­sher has still to be acted on.
Ask industry people how to pro­tect Maori culture in tourism and they talk about honesty, authenticity, integrity and tikanga, but in the end Damien O'Connor, minister of tour­ism, is probably right when he says: "The genuineness of the people and the authenticity of the product will ultimately determine its ongoing suc­cess. If you start to water it down with highly commercial objectives, you run the risk of destroying it over time."
There are less tangible cultural concerns, too: Maori request peo­ple not to stand on mountain sum­mits, as it shows disregard for their tupuna; some non-Maori operators take visitors to tapu sites or share iwi stories without permission to do so, something Maori themselves must acquire.
Hickton suggests cultural protec­tion is best achieved by understand­ing the culture, for understanding leads to respect. Most would agree, but the question still remains: how is understanding to be encouraged?
[Chapter-Break]
I can hear the scrunch of tiny stones under my boots as we approach Te Matua Ngahere (Father of the Forest), a kauri that first saw the light of day about 1000 years before Christ was born. Other kauri, a mere several hundred years old, dissolve in the gathering night. A kiwi rasps in some distant valley. Cold clings to my face.
Our guides from Footprints Waip­oua, 22-year-old Tawhiri Riwai and his cousin, 21-year-old Gray Bedg­good, electrify the hairs on the back of my neck as they cast a haunting chant into the dark, damp, ancient forest. Tawhiri stands strong, feet apart, chest out, head raised, and shouts a mihi (greeting) to the giant tree. Next to me, I hear my partner sniffle as she wipes away her tears.
Later, beside Tane Mahuta (Lord of the Forest), Tawhiri shares the myth of how the sons of Papatuanuku and Ranginui failed to break their parents' amorous embrace until Tane Mahuta managed to prise them apart. Behind the words, from the dark, Gray exhales the breathy flute music of a koauau, handed down to him by his grandfather.
Over a cup of hot chocolate, Tawhiri says that when he first heard about this tour in Waipoua Forest, he thought, "Who would want a guide to see a tree?" Even though these two Nga Puhi guys grew up "just around the corner", neither of them saw Te Matua Ngahere until about nine months ago.
"When you stand underneath it, it's really humbling," he continues. "It puts you into perspective. It's not just the size of the tree, it's the generations it has seen pass under its branches. And that feeling hasn't diminished in any way since."
Having been to Waipoua myself at least 40 times over the years, I agree. But the tangata whenua connection Tawhiri and Gray offer has intro­duced a dimension I have never expe­rienced here before.
Lonely Planet thinks so, too. Foot­prints Waipoua and Whale Watch Kaikoura are the only two New Zea­land tourism operations in the pub­lisher's new book, Code Green. Each of the 100 businesses featured, from around the globe, embraces three de­fining principles: tread lightly on the environment, immerse yourself in the local culture, and be of economic benefit to the local community.
Tawhiri and Gray know their visi­tors: mainly New Zealanders in search of deeper understanding, not just of the forest but also of Maori culture. Says Gray, "Everything that we do is just reinforcing what we feel."
[Chapter-Break]
We travel long roads and ross the water to see what e disregard when it is un­er our eyes. There are numbers of things in this city of ours and its environs which we have not even heard of, much less seen; yet, if they were in Greece or Egypt or Asia…we would have heard all about them, read all about them, looked over all there was to see."
Nothing new there, except it was written 1800 years ago by Pliny the younger. In New Zealand today, while 19.6 per cent of visitors from overseas experience Maori tourism, only 0.5 per cent of New Zealanders do so—this despite New Zealanders in the year ending March 2005 mak­ing as many as 14.7 million overnight trips and 31.3 million day trips.
Take Rotorua, with its reputation as the centre of Maori tourism. At least eight different kapa haka and hangi options are available daily, yet a 2002 survey of over 750 Aucklanders visiting the town found they didn't consider Maori tourism an attraction at all. Te Puia, New Zealand's long­est surviving Maori-tourism attrac­tion, reports only five per cent of its 500,000 annual visitors to be Kiwis.
Dover Samuels, associate minister of tourism, thinks the answer to the lack of domestic engagement is to di­versify the range of Maori tourism.
Edmonds reckons diversification is well under way, and suggests the research methodology for measuring Kiwi participation in Maori tourism is "limited" because of what Kiwis think of as Maori tourism. "It certainly isn't just kapa haka and hangi."
Damien O'Connor acknowledges that New Zealanders probably don't have a complete appreciation of what Maori tourism has to offer.
Hickton agrees. "Much of [it] is the result of what's been on offer in the past, the concert/hangi thing, and a lot of people will probably say, 'I've seen one of those, I don't need to do it again.'"Te Puia CEO Andrew Te Whaiti says Maori need to fit their tourism businesses with what New Zealanders want.
Most New Zealanders loathe be­ing thought of as tourists in their own country (or in any country), yet whenever someone leaves their usual residential area, for a day trip or over­night, they become a tourist. What is more, they frequently experience Maori tourism without realising it, often without paying a cent.
When they visit the Maori section in a museum, or a Maori historical site; when they go to a Maori sports fixture, look at Maori public art or visit a Maori art gallery; even when they visit Auckland's Otara market in all such instances they experience Maori tourism. Then there are the increasingly high-profile Matariki (Maori New Year) celebrations. Tak­itimu has taken the lead in celebrating the Maori New Year planting season, attracting thousands from throughout its rohe in Hawke's Bay/Wairarapa, but an increasing number of events are being held all over the country.Perhaps we need to redefine Maori tourism before we can say how many Kiwis really participate in it.
[Chapter-Break]
The patience of Maori can be measured by the generation, as they have wrestled with how their culture has been used as a mar‑keting tool for New Zealand. Brewing unrest surfaced in the 1986 Maori Tourism Task Force Report.
"It has been of deep concern to the Maori that the Maori image has been used as a marketing tool in the promo­tion of the tourism industry for over a hundred years. Maori are also critical of the way they are stereotyped into guides, entertainers, carvers, and as components of the natural scenery. This has been without consultation and with little commercial benefit to the Maori people."
Even today, it is difficult to find an image of Maori promoting New Zea­land that is not a "tattooed warrior" or "Princess Belle" pre-European type of image.
The latest rally for change started in 2001. Maori were invited, albeit at the 11th hour, to advise government and Tourism New Zealand on Maori issues in tourism. Twelve Maori make up the MTAG, and their recommen­dations are included in the New Zea­land Tourism Strategy 2010, the tourism industry's guiding document.
Part of the strategy was the fund­ing by Te Puni Kokiri (i.e. with tax­payers' money) of 13 Maori Regional Tourism Organisations (MRTOs) to the tune of $90,000 each over three years. (Most are now back to zero funding.) Part of the MRTOs' role is to assist Maori tourism within their rohe.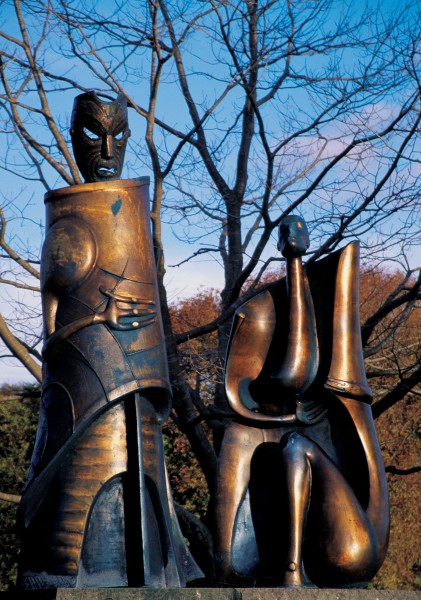 The MRTOs have not always been welcomed by the 28 or so already-existing Regional Tourism Organisa­tions (RTOs). The RTOs are funded by local government (i.e. with rate­payers' money) and are responsible, among other things, for promoting their regions as tourist destinations. Some still can't accept that Maori want to control their own affairs. Others, such as Destination Lake Taupo, happily do so.
General manager Scott Lee says: "It all comes down to manners, re­specting each other; it's common sense. [Working with Maori] is prob­ably the highlight of what I do at the moment."
In 2004, the MRTOs formed the NZMTC. The council's structure, says its chairman, Peter Kitchen, could be a first for the tourism indus­try because it integrates operational, regional and national Maori-tourism entities, with the common goal of cre­ating successful and sustainable busi­nesses. It is like an inverted pyramid, balancing on its point. Maori opera­tors are at the flat top, with the MR­TOs under them and the NZMTC on the bottom. The thinking is, "If you haven't got Maori operators, there's no need for anything else."
The council's CEO, Johnny Ed­monds, says: "The Tourism Strategy 2010 is still our common point of reference. It's our bible; we refer to it every day in order to keep us collec­tively focused."
While all officials agree on the importance of the 2010 strategy, they are at variance when it comes to the framework Maori used to formulate their submissions and continue to work with in tourism. The MTAG's framework is based on rights guaran­teed under the Treaty of Waitangi.
As Edmonds says: "The council's statement [of intent] is a relationship document that comes from the intent of the treaty itself. We proceed for­ward on the basis of a mutually ben­eficial partnership."
The NZMTC has many impor­tant relationships, one of the most important being with the minister of tourism. Damien O'Connor says that while the treaty is a core document for all New Zealand, he doesn't think it has a role in tourism or has directly contributed to tourism.
Another important relationship is with TNZ. Asked if the relationship between the NZMTC and TNZ is an equal one, CEO of TNZ, George Hickton, says: "We represent both sides. We see it as our responsibility to present the country in the most appro­priate way that meets everyone's needs. It's not a negotiation. That's the role we have: to represent New Zealand's landscape, culture and its people."
Any Maori concerns about tourism, says Hickton, are raised via Maori rep­resentation on its board, in the person of Mike Tamaki and Wally Stone. He adds that TNZ is enacting the treaty by "ensuring that the culture is recog­nised in as broad a range of product as we can [devise]. If you add to that the other element of the strategy, which is sustainability, that's consistent with the treaty in my view."
Meanwhile, with an annual budget of $300,000, the NZMTC continues to work through its many objectives as set out in its statement of intent. Perhaps the most visible and impor­tant of these for Maori-tourism op­erators is a joint TNZ, NZMTC, Air New Zealand and (UK-based) Rough Guides publication.
The 96-page book—The Rough Guide to Maori New Zealand: Discover the Land and People of Aotearoa—briefly covers Maori history, culture and cus­toms, and breaks New Zealand into 12 regions, each with its top Maori operators. Over 250,000 copies were published in 2004 for a major promo­tion in the UK. Another 10,000 were printed in 2005 for the New Zealand market.
The New Zealand Human Rights Commission said of the book: "Who knows, it might even tell us a few things about ourselves that we don't know."
As for the future, Edmonds says if he has one wish for Maori tourism, it is for Maori to sit at the table with min­isters and industry leaders to make key strategic decisions about New Zea­land's future tourism development.