Kava: Elixir of the Pacific
The tradition of kava has brought people together and consummated important social occasions in the Pacific for 3000 years. The use of kava is growing in New Zealand, with some 25,000 drinkers consuming up to 32 times the recommended pharmacological limit on any given weekend, then driving home. What is kava, and what role does it play in our society?
Slowly, a feeling of calm satisfaction pervaded my being. It came on gently—not an addition but more a subtraction, an easing of angst, a lightening of stress.
"Hey, we really aren't so different," I thought, looking around a circle of middle-aged Fijian men. Why wouldn't I feel at home on a plastic chair in a garage in South Auckland on a stormy Wednesday night?
The men laughed. They've been drinking kava together twice a week for almost two decades—gatherings that are the continuation of a tradition that started long before Christ.
Three thousand years ago, on the volcanic archipelago of Vanuatu, early horticulturists began to cultivate the wild pepper plant Piper wichmannii. Driven perhaps by the same impulse that gave rise to shamanic cults throughout the ancient world, these early scientists selected plants for a group of psychoactive compounds known now as kavalactones.
Concentrated most highly in the roots of the sterile cultivar P. methysticum, the 19 different kavalactones induce an analgesic and relaxing effect when consumed, somewhat akin to low doses of alcohol, but without the stupefying factor. In a region without any other psychoactive compounds, kava assumed an integral role across Pacific cultures as a communion, an export and a social lubricant.
Pacific peoples believe kava is intimately linked with mana, or spiritual power. When kava is mixed, it becomes a conduit through which mana can be ingested and diffused into a situation. For example, a parent may drink kava to bless their newborn child, transferring the mana through their intent and belief. Similarly, a chief will not rise to power until they have consumed kava, the mana transmuted through the brew, affirming their position.
It's speculated by some that this dearth of psychoactive substances in Vanuatu may have been key to facilitating the process of agricultural discovery and refinement. Zbigniew Dumieński, a founding member of the New Zealand Kava Society and a University of Auckland lecturer on South Pacific economies, says that as humans ventured into the Pacific, medicinal plants became increasingly scarce.
"As you head out into the Pacific, the flora is much less diverse," he says. "In Vanuatu, when people started experimenting with psychoactive and medicinal substances, looking for medicinal plants, they went for the only thing that had any effect whatsoever. In Papua New Guinea they have, like, 300 types of psychoactive ginger. They wouldn't have to cultivate anything; you'd just go outside and grab basically anything you wanted. But their options were more limited in Vanuatu."
These early seekers turned to kava. Planting cultivars, they would monitor and observe the physical mutations of the shrub. There were visible changes, but also variation in taste, medicinal effect and the psychoactive perturbations resulting from consumption.
As the Austronesian people moved across the Pacific, so, too, did kava. From Vanuatu it went east, through Fiji, onwards into Polynesia: Tonga, Samoa and Hawaii.
Just as the people and cultures changed, morphed and evolved, so, too, did kava—its consumption methods, religious associations and even the quality of the brew.
So reliably did the early Polynesians travel with kava that it can even be used as a method of studying migration. Travelling by canoe, space is precious, and only the most potent and valuable strains of kava would be brought on the voyage.
"If you look at the distribution of kava around the Pacific, you see a very clear pattern," says Dumieński. "The further you go from Vanuatu, the more the chemotype of the kava changes. Within kava there are at least 18 active ingredients that matter for the medicinal and psychoactive purposes. Six of these are responsible for 90 per cent of the oily resin you get when you mix kava. Each one of these ingredients has different effects, different properties, different uses."
Dihydrokavain, for example, decreases the size of your blood vessels. That's responsible for the numbness in your mouth. Kavain, most commonly investigated as an agent for reducing anxiety, is very short lived and peaks in the brain within five minutes. Heavier kavalactones, which were far more prominent in the old, wild kava, peak in your brain within two hours, stay for much, much longer and are far more likely to cause nausea.
As the kava tradition crossed the Pacific, the kavalactones that make the drinker sleepy were gradually selected out. Instead, growers would favour mutations that had lower concentrations of the heavy stuff and much higher concentrations of the kavalactones that make you focused, alert and sharpen your senses.
Dumieński walks the talk. He hosts weekly kava gatherings of the New Zealand Kava Society in the University of Auckland's art department. Among the members are psychiatrists, lecturers, scientists and experts on international law. A diverse range of locals and expats, they welcomed me into the circle on two occasions, offering stimulating conversation (the annexation of Ukraine) and crunchy fruit (to blunt the taste of kava).
Dumieński fell in love with kava during his time doing research for a PhD on the economics of microstates in the Pacific. Living in the Cook Islands—where kava use was banned by Christian missionaries—he became fascinated by the plant and brew. In the past five years, he has consumed kava in every form on just about every island. Now an enthusiastic connoisseur, he works closely with farmers to develop quality-control practices and ensure that a consistent supply of good kava is available.
During our sessions, we drank a Tongan 'waka', an extract made purely from the powdered lateral roots of P. methysticum. Pouring the powder into a stocking, Dumieński massaged the package in a tin bowl of water while we spoke. Within a few minutes, the brew was indistinguishable from milky tea, save for an oily film on the surface. Kavalactones are insoluble, and creating a suspension is imperative to extracting as many as possible.
"All kava is relaxing; even these heavy strains are still relaxing. But outside of Vanuatu, the Solomon Islands and Papua New Guinea, there are no indigenous varieties with the heavy kavalactones. Traditionally, the mutations that would be preferred, the cultivars they took to Tonga or Hawaii, are the ones that would have kavain in the first place."
The methods of consumption were different, too. In Vanuatu, kava is prepared fresh—stem and roots ground together. Occasionally the bark, rich in the tannins and polyphenols responsible for the brew's infamously bitter taste, is stripped and discarded, but the plant is utilised whole for the most part. The resulting fresh juice induces a sudden and intense high, far closer to a narcotic.
In Fiji, says Dumieński, kava is further broken down into three distinct categories.
"They have this bizarre way of making the brew. Everywhere else, you harvest the kava, dry the whole thing, grind it up and there's your kava. But in Fiji, they separate the roots and sell the root as waka, strong and bitter, and the stump as lawena, which is weaker but softer and easier to drink. They also sell something called kasa, which is the part of the plant above the ground. It's illegal to sell kasa as a food product in New Zealand."
As a result of intense export pressure, increasing demand worldwide and catastrophic climate events in the Pacific, the world is experiencing an acute kava shortage—the second in 20 years. Kava has been used in medicinal products since the 1880s, but during the late 1990s—after research demonstrated its efficacy in reducing anxiety superior even to benzodiazepine—bioprospectors from around the world descended upon Vanuatu and Fiji, desperate to supply the European market for natural medicinal products.
Removed from its cultural context, kava was no longer differentiated by strain or quality. German firms moved into the Pacific, buying up kava with little regard to cultivar or quality. Demand far exceeded supply in the small island nations.
"The boom was so sudden that there were huge kava shortages," says Dumieński. "Noble kava takes up to five years to mature, then you harvest it, and you have to wait another five years. People started mixing in the leaves and the stems to increase the weight, which is a questionable practice in itself, but the Germans also asked Vanuatu to grow the tudei varieties."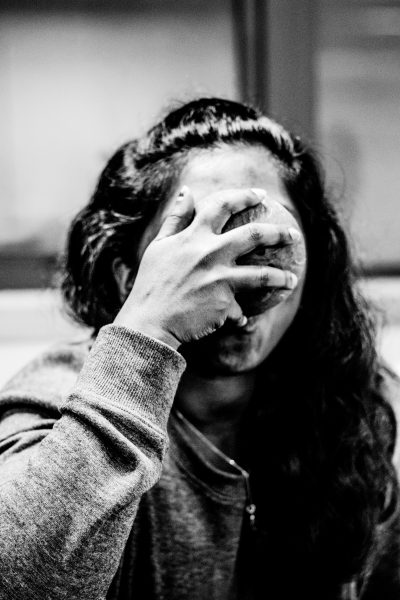 Tudei matures within a year or two, grows twice as fast as the noble varieties, is far more resistant to disease and grows "pretty much anywhere". The Germans were making pills, "so to them, kavalactones are kavalactones. To them, kava is kava."
By the early 2000s, more than 80 cases of liver failure had been blamed on the supplements. After licences for kava-based medicinal products were suspended in Germany, a blanket ban was issued across most of Europe, causing the kava export economies of nations such as Vanuatu to crash. But of those 80 cases, says Dumieński, only a few were ever attributed to kava.
"We know now, as a result of investigations by the World Health Organisation as well as the New Zealand government, that the vast majority of those cases were because of someone downing a bottle of vodka a day, being on three different benzos, and then taking some kava."
And not just any kava: 'tudei' varieties specifically—so called in Vanuatu's Bislama pidgin English because of the horrendous two-day effects of imbibing the brew. Tudei kava contains a very high concentration of a toxin called flavokavain-B and is notable for its place in black magic.
"Tudei kava are the varieties used centuries ago, often in black magic or to symbolically poison your enemies," says Dumieński. "If you go to Vanuatu, people don't touch it with a stick. It's the difference between drinking a craft beer and pure ethanol."
In 2014, after lobbyists from the Vanuatu government and the medicinal industry pleaded their case to the relevant German ministry, the ban on noble kava was lifted and once again Europe—with the exception of Poland—demanded supply. However, there were new players on the block, all wanting to buy stock. In the United States, there are now more than 100 kava bars, and in Vanuatu, kava tourism is a significant revenue generator. Anecdotally, demand from China is also contributing to price inflation.
"Right now, prices are crazy," says Dumieński. "We're in the middle of the biggest market boom since the late 90s. In Fiji over the last three or four months, the price has increased by 100 per cent. In Tonga it's the same; Vanuatu has a big shortage, too."
But for those with supply, business is good.
[Chapter Break]
As the only archipelago in the Pacific too far south for the plant to grow, New Zealand never grew kava—or if it did, it didn't survive the cold. Māori had to do without the social stimulant, becoming one of the only cultures in the world to live without a psychoactive substance of any sort.
Today, however, kava is imported into New Zealand by the boat-load. Unlike Australia, where it is a controlled substance and attracts three times the price, New Zealand allows visitors from the Pacific to bring in as much kava as they can fit in a suitcase, thus creating an informal supply chain for the diaspora of users, as well as the dairies, petrol stations and ethnic grocers that retail kava around the country.
[Chapter Break]
Dron Prasad is a heavy-set man with lidded eyes and a thick, grey moustache. A kava merchant operating in Otahuhu, his appetite for the brew is exceeded only by his tolerance—particularly impressive considering kava affects the heavy drinker more than the teetotaller. Prasad drinks with a relish, oblivious to the harsh, peppery taste.
"In my time, we let kava mature for five or six years," he said. "Now it's three years."
There were 10 of us arranged in a circle of plastic chairs. The rain, in its third night, pelted the roof of the kava lounge, located off the side of a signwriters' workshop in Papatoetoe. Two flags hung on the wall—New Zealand's and Fiji's. On a stack of several large tyres in the centre of the circle sat an ornate wooden bowl, ringed by a halo of coconut shell cups.
Called a tanoa, the basin is carved from a single piece of a vesi tree. Engraved with Fijian motifs such as the iconic sali war club, it is submerged in mud for a month to change the colour and harden the wood. Custom made by a master craftsman, the tanoa is worth about $900, but some are close to $10,000. It held the better part of 10 litres of kava.
"Before Cyclone Winston [in February this year], kava was about $40 per kilo, pounded," said Prasad. "Now it's $80, so we have to drink a lighter mix. This is mixed, genuine [noble] and not genuine."
The kava, while palatable, was of a lesser strength than Dumieński's university brew. But the effects seemed compounded by the contagious laughter of lifelong friends. Intoxication is rarely the goal for traditional drinkers—it's about community. Sitting comfortably in the circle, I felt what it truly means to drink kava.
The men, third-generation Fijian-Indians, have gathered in this way every Wednesday and Saturday for the past 18 years. They work as valets, electricians, signwriters, mechanics, glass-repair specialists, steel-tubing manufacturers. Their children are friends, growing up in sporting teams coached in turns by members of the group.
Taking a bowl served by Aiyaz 'Steve' Abbas, proprietor of the lounge, the men said "Bula" before downing the beverage in a single gulp. Expressions ranged from pleasurable content to profound disgust, but nobody turned down a shell.
As the kava took effect, the mood shifted towards playful banter. When one man went to the bathroom, his friend turned off the bathroom light. As another closed his eyes, his repose was interrupted by a tickle, the tickle repaid with a punch and kung-fu hand movements.
Nash Shamim, Abbas' brother-in-law and also a part-time kava merchant, explained. "If there's no kava, we wouldn't be sitting here. We'd be watching TV and going to bed. This brings us together. We all look forward to Wednesday and Saturday, not for the purpose only of feeling the kava, but because of our friends.
"If anyone is in trouble, we try to help. If there is a death or a wedding, we do the collection, every year, and send the money to Fiji. One of our members had a hip operation and he's off work until September. We help him with money and support."
The kava lounge is a sanctuary, free from the alcoholic tension of a pub, or the domestic demands of the household. It provides an essential forum for discussion, too.
"Kava brings the community together," says Shamim. "In Fijian tradition, if two people are not talking to each other, one will come to the house of the other with kava, they will mix it together and agree to forget what has happened. They continue from there. That's what we call matanigasau, which means to apologise with kava. The person at home, even if he's so angry, he will never say anything. The problem is solved there."
The kava lounge has its own rules, too: forget to say "Bula" before you drink and it's time for another bowl—this time from a coconut shell the size of a volleyball.
"Some Muslims don't drink kava," said Abbas. "But we say this isn't alcohol, it's herbal. Others are worried that if you drink this then you don't pray, because you won't get out of bed."
But perhaps that has more to do with the hours kept. Wednesday nights run until midnight and Saturday is open. Elsewhere in South Auckland, taxi drivers, labourers on late shift and other denizens of the night start drinking around 3AM, for a 7AM bedtime.
"Our wives don't mind. They know we're just drinking kava, being good boys, no nightclubs. But if we overdo it, sometimes you will have to make it up on Sunday."
I asked about the drive home. Is it safe? Are the men worried about crashing, about the cops?
"Even if you feel like you've had too much, if you wait for 15 minutes, you will be fine."
It seems like a theory with its basis in trial and error, rather than science, but preliminary research indicates that Shamim and his friends may not be wrong. Apo Aporosa, a researcher at the University of Waikato, was awarded the 2016 New Zealand Health Research Council Pasifika post-doctoral fellowship in December last year to study the effects of kava on driver ability and road safety.
A former policeman of Fijian ancestry, he says there are around 20,000 kava drinkers on an average Friday and Saturday night in New Zealand, many of whom will consume as much as 32 times the recommended pharmacological dose of 300 milligrams of kavalactone before driving home.
Pharmacological doses, however, don't appear to reflect the way in which kava is traditionally consumed.
"We have been drinking this way for 3000 years, so pharmacological guides don't mean a lot to us," he says. "Kava is a critical part of our identity and I would argue is one of the most dominant icons of identity for Pasifika people as a whole. It's just that now this practice of ours is being used in a contemporary, mobile society where we move about in motor vehicles.  This makes for an interesting study."
There isn't any legislation regarding the use of kava before driving in New Zealand, but the police do have the power to charge drivers under the influence of a drug without having to stipulate exactly what that drug is. At this time, there are no roadside tests for kava, no benchmark of intoxication. Aporosa's study aims to make up for this knowledge shortfall.
"I drive after drinking kava, and I actually think I'm OK. But am I really? I have also asked a pile of people whether they have heard of someone crashing after driving on kava, and the only story I have heard so far is always the same, the one about Sovita, a cousin of mine. I'm not saying it didn't happen, but he's a colourful character who tells a lot of stories. If kava was significantly impairing drivers, I would expect to have heard about a lot more incidents."
More dangerous, Aporosa suggests, is the lack of sleep—a result of the methodology, rather than the substance. Sleep deprivation appears to be more detrimental to driver ability than the pharmacokinetic effects of kava.
And it's easy to see why. As the final shells of kava were scraped from the tanoa around 10PM, several members of the group began to prepare the next brew. After one more bowl to be polite, I went back out into the rain, and the men laughed long into the night.