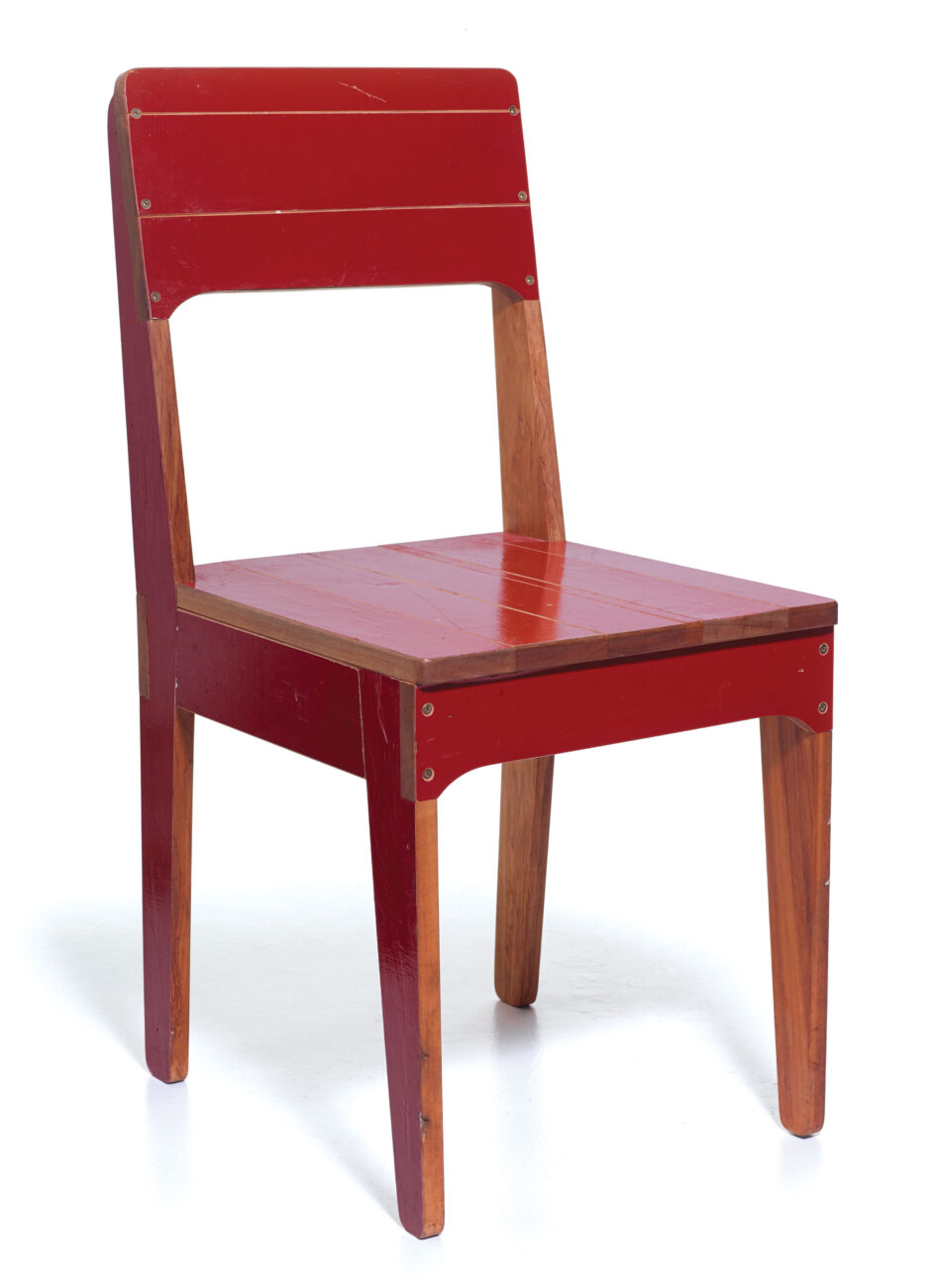 Te Papa
When Juliet Arnott came across a pile of red-painted timber labelled 'Firewood' in the Christchurch suburb of Mount Pleasant, she paused. The stack of wood was on land that had once belonged to a church. The church had been badly damaged in the second Canterbury earthquake, along with the homes of many of its parishioners. In fact, so many people had moved out of the suburb that it wasn't feasible to hold services, even though the church was repairable. So the building was sold and torn down to make way for a private house.
Thus the pile of rimu weatherboards. Arnott, an occupational therapist, had started a social enterprise, Rekindle, which aimed to make use of waste materials from the many residential demolitions taking place around Christchurch. Concerned about the loss of useful materials, especially native timber, Arnott set about showing how they could be repurposed. Foraged wood, such as the former gable ends of the Mount Pleasant Church, became tables and chairs.
Today, Rekindle operates according to the same kaupapa, though there isn't the same influx of waste wood that first sparked Arnott's imagination. Now, her focus is on education. Rekindle runs workshops in Christchurch's Arts Centre teaching people how to use repurposed or foraged materials. Arnott calls these "resourceful crafts".
Since then, Te Papa has acquired one of the red weatherboard chairs and a side table made of salvaged wood for its permanent collection: a record of a moment in time and a person who made the best of it.