Conserving the Future
Te Herenga Waka—Victoria University of Wellington offers postgraduate programmes tailored to the passions and aspirations of Aotearoa's future change makers.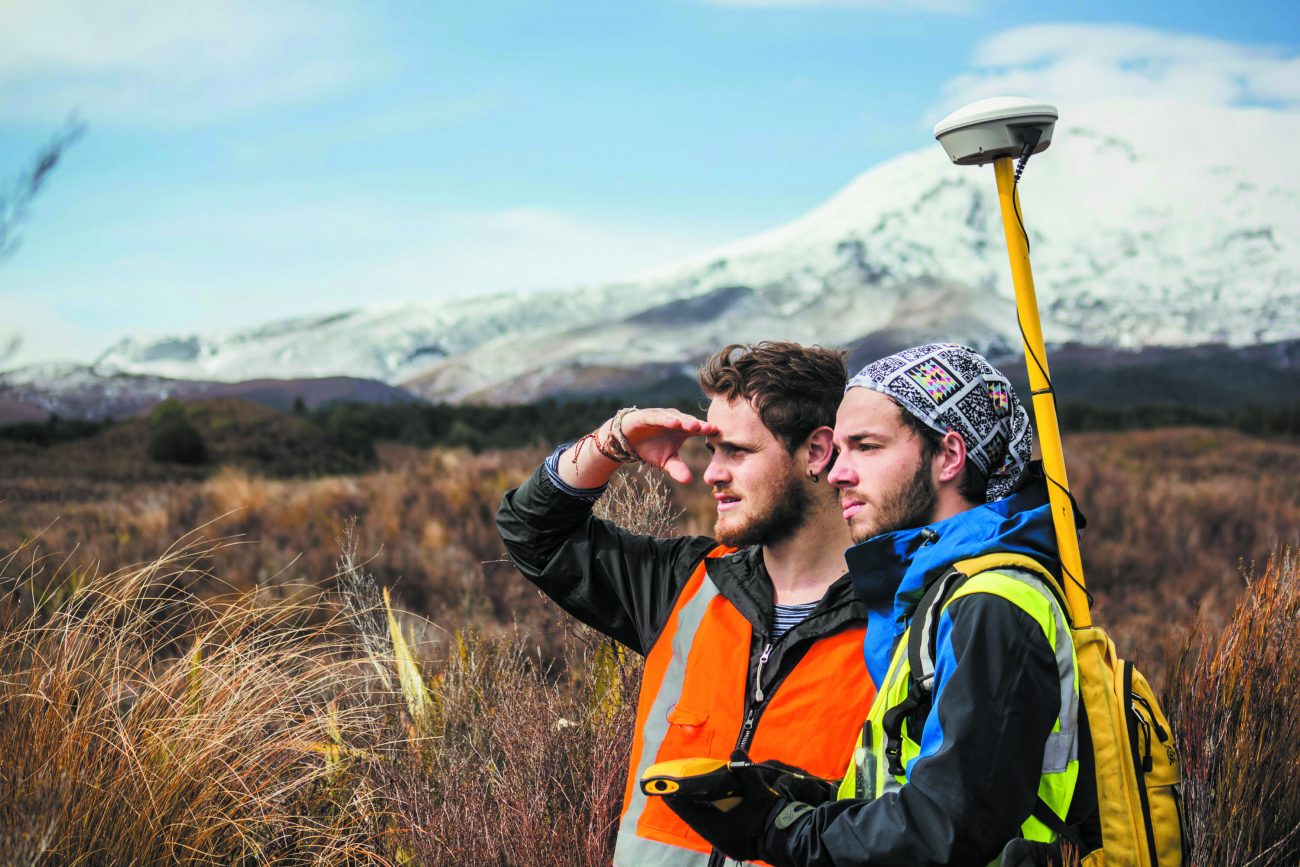 Wellington is a vibrant city nestled between rugged coastline and bush-clad slopes. Te Herenga Waka offers a diverse range of environmental postgraduate programmes in line with this rich biodiversity.
It has earned its place in the top 100 universities worldwide for several science subjects, and Wellington is home to the highest number of science organisations in the country.
Te Herenga Waka's Dr Andrew Rees, a senior lecturer in the Master of Environmental Science programme, recognises the benefits of this unique position.
"Environmental science at Te Herenga Waka is strengthened by its home in Wellington. Central and local governments and crown research institutes directly contribute to our programmes. Access to Wellington-based institutes that set the country's environmental agenda is an invaluable asset to our postgraduate degrees."
Te Herenga Waka offers a variety of postgraduate options related to the environment. Students can learn how to protect an endangered species in the Master of Conservation Biology, or understand the social elements of environmental issues in the Master of Environmental Studies. By offering a well-rounded selection of environmental subjects, Te Herenga Waka's masters programmes are designed to encourage individual passions, and by extension allow the environment to flourish.
Samuel Rammell chose the Master of Science in Ecological Restoration because it aligned with his personal vision for conservation.
"The environment has been degraded so much, in so many ways, that conserving or preserving what we have left, while extremely important, is not enough," he says. "We need to actively restore the environment around us."
Fellow postgraduate student Emma De Jong was not always so sure of her study pathway, but through Te Herenga Waka's summer scholarship programme she found her way to the Master of Environmental Science.
"I got a taste for research over the summer looking at phytoplankton in Antarctic ice and I loved it so much," she says. "The thought of learning and looking at how the environment works and how we interact with it genuinely excites and drives me."
Environmentalist Esther Reidy chose the Master of Marine Conservation based on its unique field-work opportunities. Through the programme, which Reidy calls "intensive but rewarding", she has been able to direct her research where it counts, focusing on the impact of coral reef habitat complexity on fish abundance, diversity and size.
"It has refined my ability to conduct independent research, team research, statistical analysis, seminar presentations, scientific conferences and much more. I have learned a broad range of new skills and been introduced to a whole new network of like-minded people with similar work aspirations."
Dr Rees echoes these sentiments.
"At its core, the Master of Environmental Science is centred on employable skills like computer programming, statistics, geographic information systems (GIS), teamwork and communication. So not only does the degree prepare graduates for the workforce, but it also equips them with the ability to quantitatively appraise environmental issues. Te Herenga Waka has the potential to cultivate well-rounded and truly holistic perspectives."
Regardless of the direction you want to take, Te Herenga Waka offers exciting and challenging programmes in an extensive range of disciplines related to the environment. From a two trimester Graduate Diploma in Science to a full PhD, students will be fully equipped for a rewarding career in any environmental area.