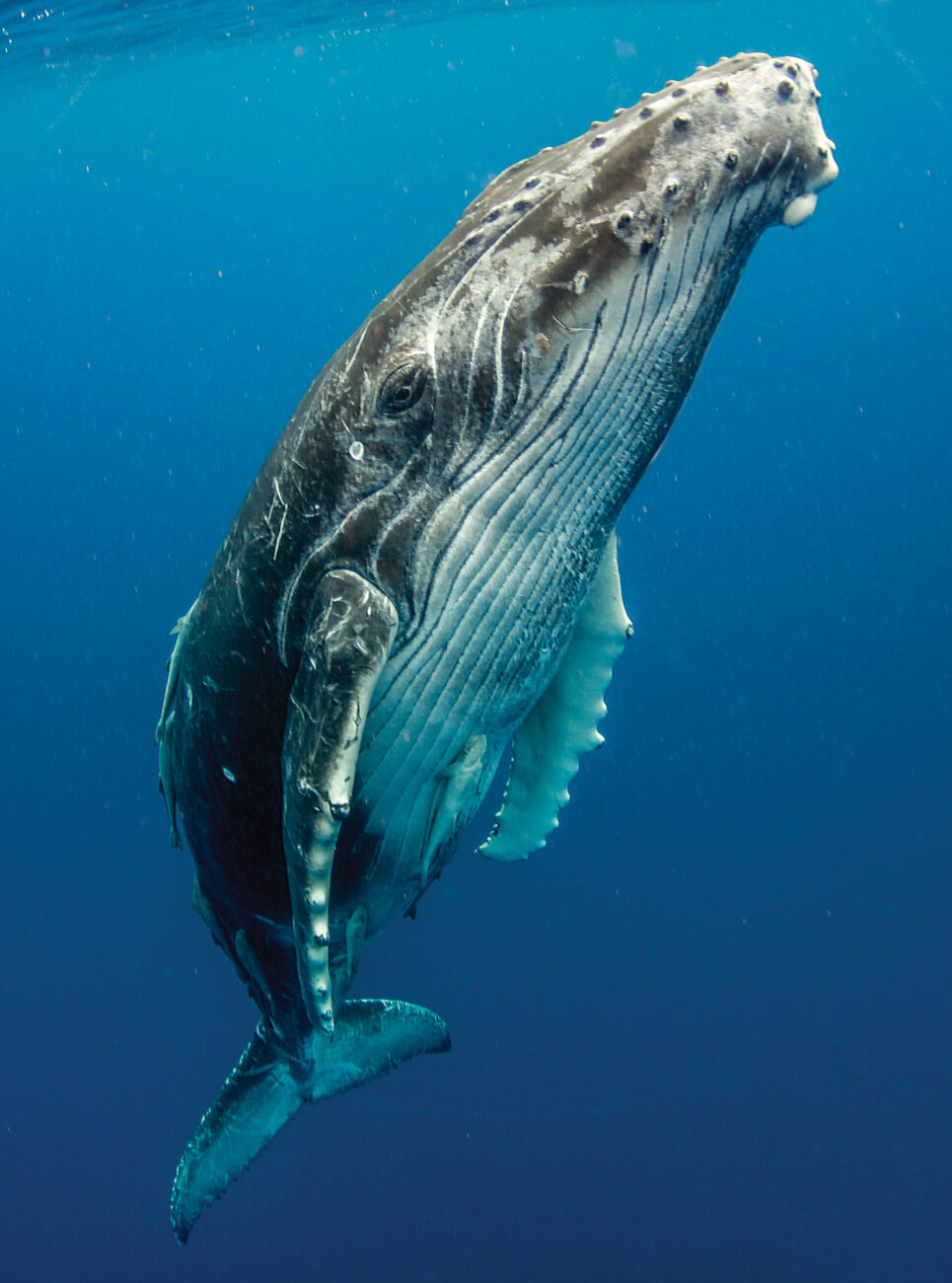 Getty Images
How do you trace the travels of a humpback whale? You listen to its song. Whales learn songs from each other, so their vocal patterns are clues to who they've been hanging out with—and where.
Every winter, humpback whales leave their Antarctic feeding grounds and swim 5000 kilometres north to the tropics to breed. Some swim up the east coast of Australia, while others pass through New Zealand waters.
Rochelle Constantine and Victoria Warren from the University of Auckland analysed acoustic recordings of humpback whale song to figure out the likely destination of individuals passing by New Zealand. They compared local whale recordings—captured off Kaikōura, the Wairarapa, in Taranaki Bight and Cook Strait—to audio samples from both eastern Australia and New Caledonia.
The New Zealand songs shared more similarities with recordings from New Caledonia than from Australia, suggesting a stronger connection with the breeding grounds around the French archipelago.
Eavesdropping on the whales also taught researchers about their preferred migratory routes. On their way north, most whales followed the east coast of the South Island, hung a left through Cook Strait, then powered north.