Camping on the ice at Scott Base
Photographer Neil Silverwood takes part in Antarctic Field Training—an overnight course on how to live and work in Antarctica's extreme conditions.
Neil Silverwood
All visitors to New Zealand's Scott Base, whether a scientist, a cook, or a photographer, must complete Antarctic Field Training. Even in summer, temperatures can fall to below -20 degrees Celsius.
When camping on the snow, scientists and support staff use tents that are modelled on Robert Scott's famous polar tent. This is not a typical tent that can be rolled up and carried in a pack, but a 30-kilogram, heavy-duty monstrosity that takes one or two people to carry. The tent can house three people and withstand wind speeds up to 100 kilometres an hour.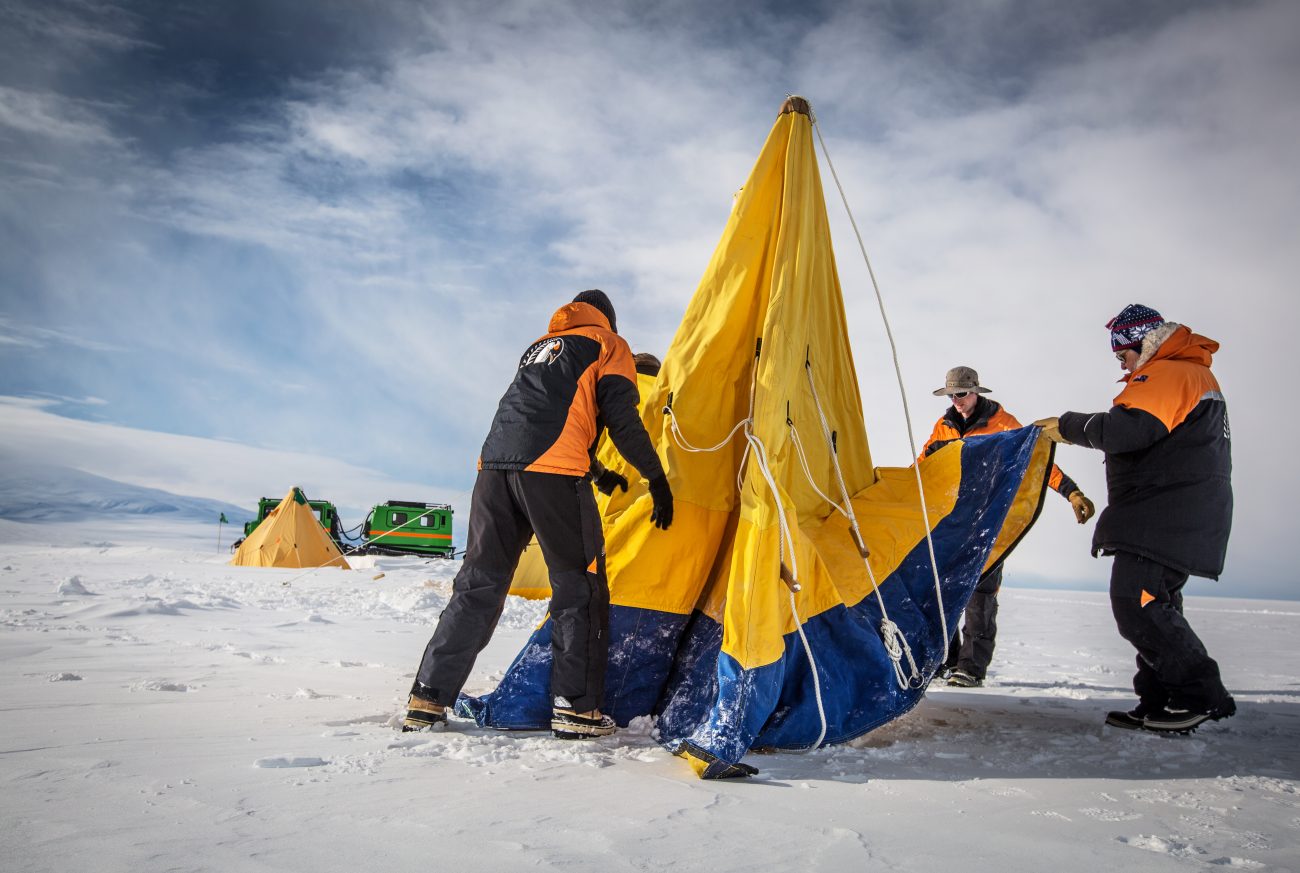 Tucked safely behind the thick walls, it's freezing. To stay warm, you need to wriggle into a fleece liner, which is wrapped in two fat sleeping bags, covered by a protective outer layer. It takes several minutes to get inside, and getting up to go to the toilet at night is an unpleasant experience. Instead, you need to pull a pee bottle down inside your sleeping bag. It's a dangerous business.
Once the training is complete, support staff and scientists head out into the field to complete science events throughout the Ross Dependency.