'And for Marlborough…' fine and dry
The weather forecasts for central Marlborough had a monotonous sameness last summer, as El Nino kept clouds away and turned pastures to brick. Sheep farmers like Ted Kearney (whose Atacama Station is named after the driest place on Earth) were forced to sell stock and feed straw and pellets to their remaining animals. Elsewhere in the district, which these days defines itself more by wine than by wool, the drought brought better fortunes.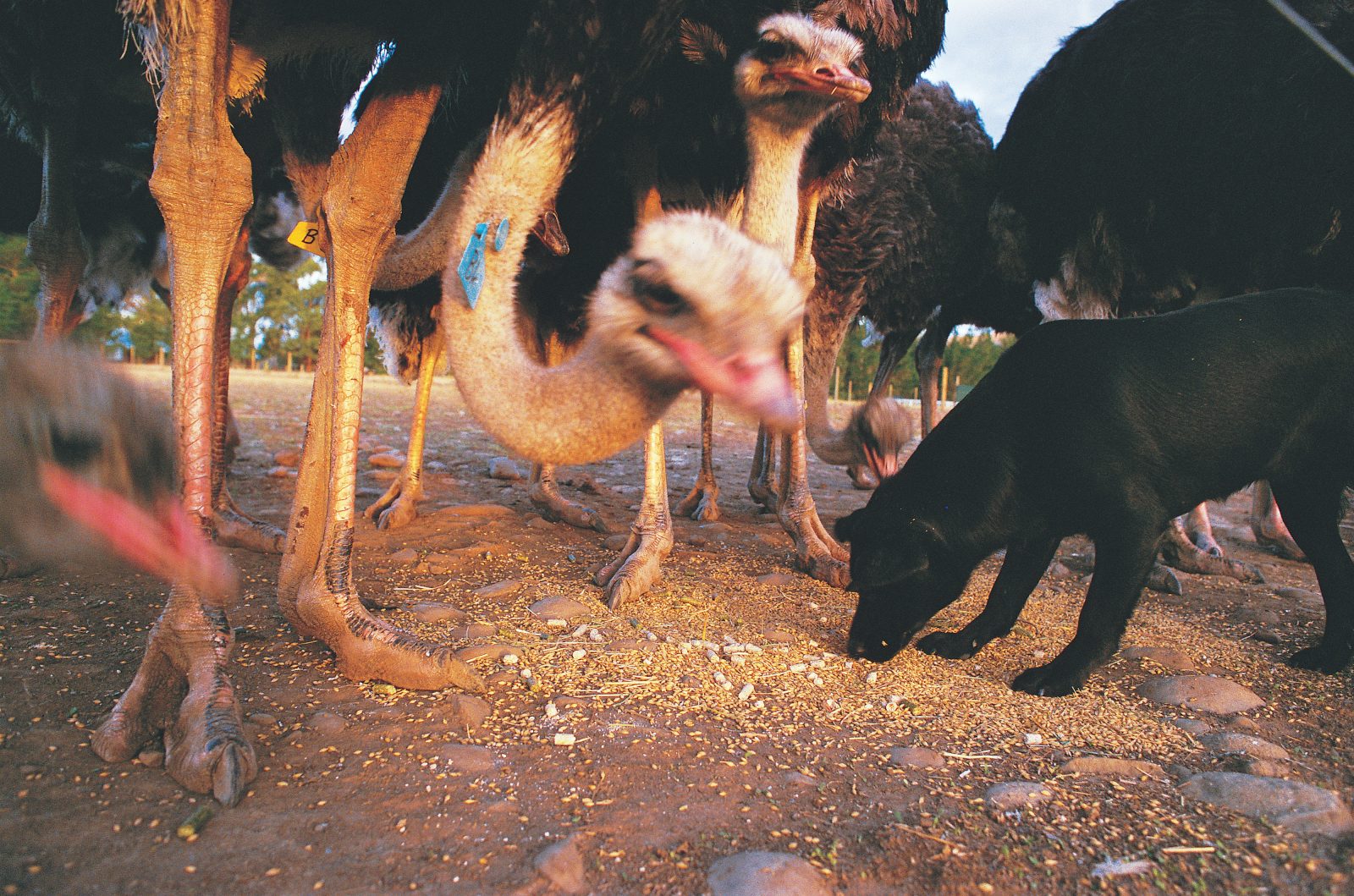 In Marlborough the trees were dying. Ra­diata pines in their orderly rows, skin-shedding eucalypts, gorse, withered beyond rehydration, looking like clumps of barbed-wire jammed into the stone-hard earth. The wind that rustled their dead limbs blew stiff and parching, kicking up twisters of dust, dribbling crumpled sheets of Christmas junk mail along deserted roads. It was the relentless nor'wester, with all its moisture fil­tered by the mountains: the ill wind that saps your energy and tugs at you in violent gusts, the desic­cating breath of the desert that follows in its wake.
This was the summer the world's weather went wild. A 380 kph typhoon hammered Guam, bush-fires ravaged New South Wales and ice storms lashed north-eastern Canada. Peru was hit by flash floods, Florida by tornadoes and the central Pacific by cyclones.
All this mayhem made great newspaper head­lines—disaster always does. But while storms and deluges come and go like freak ocean waves and can be measured in millimetres of rain or centime­tres of snow, a drought is in a category of its own. It arrives quietly and makes itself at home on the land, an unwelcome visitor with uncertain plans. Its symptoms can be benign—we usually enjoy its sunny weather—and difficult to quantify. After a while the daily media lose interest, for covering a drought is like watching the grass die. Reporters move on to greener informational pastures, but the drought remains.
"When a flood or a snowstorm comes it hits hard, but it doesn't linger," says Ian Blair, an agri­cultural consultant from Blenheim, Marlborough's main town. "You can see the damage and deal with it. It's like being hit by a bus: you have an accident, get patched up, recover and rehabilitate. It's over relatively quickly.
"A drought is like cancer. At first, you don't see it coming and so it has time to burrow in deep. Then it starts gnawing at you from the inside, slowly, methodically. You may develop some tolerance to pain, even learn to live with it, but when it finally hits you, it may be too late to do anything. Even if you manage to live through it, the recovery is long and painfully slow, and all the while you're weak­ened, exposed and vulnerable."
For all their frightening attributes, droughts elude easy definition. In Bali, hydrologists talk about a drought if it hasn't rained for six days, but in Libya two rainless years may pass before a drought is declared. In the Atacama Desert in Chile, where there is less than a millimetre of moisture a year, a drought is not a calamity but the status quo.
In October 1997, in a bout of local patriotism, lifelong Marlborough man Bill Stafford rummaged through 67 years of meteorological records and worked out the hours of sunshine, proving once and for all that Blenheim was the sunniest place in New Zealand. But what Stafford did not compute, and what was already worrying farmers and hydrologists, was that the second half of 1997 was the driest on record. In an agriculture-rich, climate-dependent province, spring and early sum­mer are the critical times of growth and stocking up for the long dry spell to follow. But the rains had failed, and Marlborough was setting out on a thirsty journey without having filled up its gourds.
It was a journey with an unknown destination. Would it be a real climatic melanoma or just a "good ol' Marlborough summer," reverting to type after a decade of relatively mild, wet summers? Would the country's traditional hot-house overheat or would it just run at full power? And what would the people of Marlborough make of it?
[chapter-break]
On the road to Blenheim, as I follow the coast north from Kaikoura, there are only two colours in the landscape: the azure blue of an empty sky and the straw yellow of sunburnt grass. Bridges span troughs of dry gravel where rivers and streams once ran; a distant golf course is a brown desert with an oasis of intensely watered green marking each flag.
There is another colour, too: the darker, thicker blue of the ocean, truly pacific on this day, rolling in lazily from the east.
Driving through the furnace of midday, watch­ing the heat-haze rise from the asphalt, I let my imagination wander across that ocean, until—un­hindered but for a handful of islands—it finds the next major landmass, South America, and Atacama, Earth's driest place.
If I continued on this virtual round-the-world circle my path would also cross the Kalahari and the Great Victoria Desert, but I'm in a slightly Latin frame of mind. Maybe it is because the small fishing settlements I've passed along the way have the ambience of Mexican towns during siesta time, when all life aestivates and shade is a luxury. Or maybe it's because everyone I talk to blames this weather on El Nino.
In Spanish, nino means boy child, someone's son perhaps. But ask a sun-beat farmer working in his roadside paddock and the only parent for the boy he can think of is a female dog. His grass is scorched stiff so that it crunches underfoot like Weetbix. His sheep stand motionless, overheating in their dusty coats, studying the pools of their own shadows, half-heartedly nibbling at tufts of cactified grass.
Every evening he watches the north-westerly clouds overflow the Seaward Kaikouras, building up, threatening, promising. And every morning the day rises clear under a watery blue sky. For once the forecasts are predictably accurate: ". . . for Marlborough, fine and dry."
Perhaps it's just my luck, but two days after I arrive in Blenheim the skies swell and burst with a downpour. There is a heavy rain warning for the Sounds, but no one in central Marlborough is dancing for joy. The rain falls like droplets on kitchen hotplates. The air smells of wet dust, but when the rain stops you can't tell that it fell at all. Unless you're a cherry grower.
For Paul Kinzett the rain couldn't have come at a worse moment. In the greyness of dawn his orchard, in the horticultural belt just outside Blenheim, is the epitome of abundance: colon­nades of trees bent low under the burden of bur­gundy-coloured fruit. The drought has helped produce an exceptional crop. Although to my eye the pearly droplets of rain clinging to the cherries' freshly washed skins make the fruit look all the more appetising, for Paul they mean a race against time and the rising sun.
The problem with cherries is that they soak up moisture, he explains. Then, when the sun comes out and dries the fruit, their skins split and their market value bursts like a soap bubble.
"Usually we'd use a helicopter," he says. "Ask the pilot to hover just above the treetops—to blow-dry the fruit—but today the machine isn't available." Instead, an orchardist is driving his tractor along the rows, towing a wind-generating apparatus resembling a jet engine. The trees sway, hit by the artificial gale, and their fruit dries, ready for harvest.
"I just hope we get the fruit off before the next rain," Kinzett says. Which may be some time, con­sidering the way cherries are picked. Most of the fruit are destined for export, and thus subject to the fastidiousness of future consumers, who like their fruit not only fat and ripe but also of a particular and uniform size.
Japanese, for example, like their cherries in size 10, but Taiwanese prefer size 11. To guide the pick­ers, Brady Stanton, the supervisor, carries a plastic card in which rows of holes have been drilled in a step-up progression from about the size of a 10-cent piece to a $2 coin. He holds a cherry by its stalk and drops it through the hole with the nearest fit. Number 9.
"Trifle small," he says.
Although the progress of a picker, combing thousands of lookalike fruit for that elusive size 10, may resemble the quest of a prince for whom each cherry is a potential Cinderella, help is at hand from an unexpected quarter. Blenheim swarms with work-hungry backpackers, most of them Japa­nese—denizens of the land of cherry blossom—on year-long working-holiday visas. They pick silently, with machine-like accuracy, showing the commit­ment that has come to characterise their work ethic.
To wit, a scuba-diving instructor named Chie Kato. Two days ago, Chie-san fell off a six-metre ladder while trying to reach the all-important No. 11 cherry. She is still limping a little and shunning the offending ladder, but she assures me that she'll stay until the cherries are done. Then there's the garlic season (Marlborough is the country's garlic-growing capital), leaf-plucking in the province's 50-odd vineyards, followed by the apple and grape harvests. After that, she'll have a well-earned break.
I spend a morning picking cherries (all sizes), filling up one bucket after another, boxing the fruit for friends' Christmas presents. I sample liberally. The cherries explode with sweetness the moment my teeth pierce their taut skin. They are my first taste of the Marlborough drought.
"Rain is our biggest enemy, too" says John Bu­gler, adjusting the angle at which a cool breeze is issuing from his car's air-conditioning. Outside the sun burns like a welding torch, and the wind is so strong it tears the words from our mouths. Ideal salt-making weather.
Lake Grassmere, stretching before us, was once a shallow lagoon cut off from the ocean by a narrow strip of beach. A dustbowl in summer and a sandy bog after the rain, it was land good for nothing, until in the early 1940s Christchurch businessman George Skellerup saw it as an opportunity. His idea was simple: turn the lake into a mosaic of concen­trating ponds, pump in the seawater (2.5 per cent salt) and let the sun and wind do the work.
As the brine thickens it is pumped into progres­sively smaller ponds until the solution becomes su­persaturated and the salt crystallises out. At the end of summer, all you have to do is drain the last pond and collect the salt that covers the bottom like a layer of rough ice.
In 1949, the first harvest yielded 50 tons, which was picked with shingle forks and washed in a con­crete mixer. Today, a mechanised harvester can col­lect up to 6000 tonnes a day during a four-week season which begins in early March.
Every time you bake bread, season a steak or gargle a sore throat, the crystals you use are more than likely from Lake Grassmere, the only saltworks in New Zealand.
Bugler, the works manager, says that in 1986 they didn't harvest a single bag of salt. "That was the year of our biggest flood, when the whole of the Wairau Plains turned into a lake," he says. "The entire season's work dissolved before our eyes." A record harvest of 116,500 tonnes followed the 1972 drought. "If it doesn't rain," he tells me, "this year we may get our best crop ever."
[chapter-break]
On my way back to Blenheim I pass a convoy of stock trucks heading south. They labour uphill, moving in their own capsules of odour, the sheep sardined in­side them seemingly indifferent. All around, the hill paddocks are empty, their grass razed to bare ground. On the skyline a farmer is driving his four-wheeler, towing a long plume of dust. If it doesn't rain in two months, Marlborough will be declared a disaster area.
It has not always been so dry here. In fact, the wedge-shaped delta of the Wairau River which is now Marlborough's prime grape-growing region was once a swampy floodplain covered with flax and toetoe. Before 1859, Blenheim itself was called Beaver because its houses-on-stilts architecture re­sembled nothing so much as the efforts of the industrious rodents. It was a "wretched and unpro­mising place," one visitor in the 1850s commented, "a little place that's always flooded and where they squat on the trees like beavers on a dam."
Its European population of 300 was painfully isolated, and no doubt acutely aware of the uneasy relationship between settler and Maori. Memories of the 1843 "Wairau Incident" would have been clear. A dispute over land had led to bloodshed in which 22 Eu­ropeans and six Maori died. The legendary chief Te Rauparaha had been in­volved.
Roads in the province existed chiefly on survey­ors' maps, and the main thoroughfare to Nelson was not overland but by sea. Ships moored in Cloudy Bay and had their cargoes landed by whaleboat. When a shipment of fresh supplies arrived the storekeeper built a smoking fire atop a nearby hill to advertise the event.
Then, in 1855, good fortune struck in the form of a powerful earthquake. Although it wrought widespread damage, it also deepened the Opawa River by two metres. Overnight, Beaver became a port. A regular inter-island link with Wellington was established, lasting until the mid-1960s.
Today the hydrology of the Wairau Plains has been completely altered. Swamps have been drained and stopbanks built. Diversions have re­directed or straightened the meandering riverbeds. But even with all these waterworks, farmers always keep a weather eye on the Wairau and the Awatere—Marlborough's Tigris and Euphrates. Both rivers have their headwaters high in the mountains and are prone to flooding of biblical proportions. This is one of Marlborough's oddi­ties: drought and flood follow on each other's heels. The highest recorded flood occurred in 1983. It followed the dry El Nino summer of 1982.
In the steep hill country this climatic roller coaster has forged some tough characters. One man who knows plenty about floods and droughts is Frank Prouting of Camden Station in the Awatere valley. He has farmed this difficult run since 1966, and today his 7880 ha property sup­ports 4000 merinos, 200 cattle and 700 deer.
The station, midway between Blenheim and Molesworth, almost encompasses Mt Tapuae-o­Uenuku (also spelled Tapuaenuku)—at 2885 me­tres, "higher than anything in the North Island." Not surprisingly, Frank is a keen mountaineer. He has climbed Mitre Peak and Mt Aspiring, and tells me he hopes to get up Mt Cook this year.
How has he found his conquests to date? "Chal­lenging and steep," he admits," but nothing as bad as some of the hills I climbed mustering."
From a high point on his property, we look down on the Awatere River, glittering in a deep, shingle-sided ravine. "When I first came here, in 1966, we had a one-in-a-hundred-years flood," Frank tells me. "A year later we had an even bigger one. It's the nature of this country: snow, floods, strong winds. You learn to live with them.
"Same with the drought. It's bad, but I've seen worse. We've been lucky to have had some rain recently. Twenty-one millimetres—" he stresses the "one" "—but our neighbours down the valley got nothing. If we don't get rain in autumn, things will get desperate."
He had seen the drought coming, he says, and acted accordingly, reducing stock numbers, in­creasing the size of the dam he uses for his water supply, and asking his brother further south to make extra hay.
"The economic climate for farmers is actually far worse than any drought," Frank says. "No one talks about making profit any more. It's just bare survival." Wool and meat prices have slumped, forcing farmers to put out more stock, trying to make ends meet. On dry country this can easily lead to overgrazing. "It's a treadmill situation," adds Tony Orman, a Marlborough farming com­mentator. "The faster you run, the quicker it turns. Then you get a drought like we have now, and the treadmill suddenly grinds to a halt. It just seizes up, and some of the fellers are going to fall off."
There is a good chance that Frank Prouting won't be among them. A few years ago he diversi­fied into deer, which now pull the farm wagon through the hard times. Although venison prices are lower than they were a decade ago, they are still good. Most of the meat is exported to Germany where it's turned into schnitzel and wurst. Then there's the velvet.
[chapter-break]
Early next morning, I help Frank de-antler a dozen or so young stags. Even though the sun is not up yet, the tempera­ture has already reached 28 degrees. In the pen, Frank tranquillises the deer, first with a general anaesthetic, then with Nopaine—"the stuff the dentists use"—around the base of the antlers. Soon the deer are drowsy, some still stand leaning against the walls, others slump down on the con­crete floor. Frank works quickly, using a pair of long-handled tree loppers. The blades make a wet sound, as if slicing through a cucumber. Antlers pile up on the floor like mossy branches.
In oriental medicine deer velvet is regarded as a miraculous panacea, its popularity second only to ginseng. Drenched in whisky or wine, then sliced, dried and mixed with various herbal remedies, it is taken as a cure for epilepsy, kidney and liver prob­lems and as a tonic to boost energy and brain activ­ity, to bring relief to a host of conditions, to rein­force immunity and improve memory. It apparently also works wonders as an aphrodisiac. On that lat­ter note, velvet's great advantage over rhino horn and other outlawed animal products is that every year it grows back, larger than ever.
By his own admission, Frank Prouting is a con­servative farmer—a sheep and beef man—but he does not deny that diversifying into deer is now saving his bacon. But couldn't he diversify even further, I ask. Isn't the Awatere—hot, open and dry—ideal ostrich country?
I admit I had become fascinated by ostriches, though my enthusiasm had no economic basis. It was more the attraction of the exotic, perhaps a longing for a return of the giant ratites—a kind of moa nostalgia.
Ostriches are instantly likeable, goofy, industrial-strength birds that could peck you to death out of sheer destructive curiosity. You buy a cute chick with furry kiwi-like feathers and in 24 months it grows into a 2.5-metre-tall cross between a turkey and a giraffe.
"In the wild, they can run flat out for 15 min­utes. Only a cheetah can overtake them," Sean Riley, a Marlborough ostrich breeder, told me on a farm in the upper Wairau. Behind us, a mob of hyperac­tive birds swayed like Spielbergian velociraptors, cocking their heads, craning their hairy, pipe-like necks, snapping at us with their beaks. The snap­ping, Sean explained, was an act of friendly inquisi­tiveness, the equivalent of a dog sniffing a stranger, although it felt more like being probed for tender­ness with a pair of wide-nosed pliers.
What if the ostriches broke out of their pad­docks and went feral, I asked. Should we rekindle the moa ovens? Riley shattered my vision: "Os­triches would never run away. They're just too curi­ous. They follow you around like a pack of dogs."
Breeders insist that there is hardly a part of an ostrich that cannot be turned into something use­ful—and usually expensive. Skin for Gucci leather handbags, oil for cosmetics, eyelashes for painters' brushes, snowflake feathers for trout flies, haute couture hat adornments and chic feather dusters, ground toenails for—what else?—oriental aphro­disiacs, and, the main attraction, lean, low-choles­terol, $45-a-kilo meat, which, though so far avail­able only in a few adventurous restaurants, suppos­edly tastes better than any cut of beef.
Why, I wondered, weren't farmers like Frank Prouting rushing in to turn their paddocks into blocks of Serengeti?
To begin with, a pair of breeding birds can cost upwards of $7000. And while sheep are proverbially docile, patiently enduring docking, dipping and shearing, ostriches are big birds with even bigger attitudes. Their kick can break a leg, and they be­come the epitome of fury while defending their nests. Most importantly, though, no one is really sure which way the ostrich business will go, and farmers, still remembering the boom and bust of angora goats in the mid-1980s, tend to prefer the cautious approach.
"We know our sheep," says Jane Mitchell, who farms near the Grassmere saltworks. "We know that if we work hard and the weather is not too severe, at the end of the day we'll make a living. Ostriches seem too much of a gamble."
[chapter-break]
A gamble they may be, and isn't For­tune a fickle mistress to court? Yet, as the history of Marlborough certainly shows, one winning bet can alter the character of an entire province. The story of Marlborough wine—particularly its sauvignon blanc—is a Hollywood-style tale of a gamble that paid off beyond anyone's expectations. And it all started with a drought.
When, after the dry summer of 1972, Montana viticulturists starting poking grape plants into Marlborough's stony soil, the consensus among lo­cals was that they were out of their minds. Grapes? In Marlborough? It'll never happen, they scoffed.
Those first sauvignon blanc vines were planted in the Brancott Valley, but within a year 70 per cent of them had died of thirst. It was a painful but invaluable lesson: irrigation was essential. Montana tapped into the Wairau River, and within a decade Marlborough's wines started conquering the world, kicking the comfortably reposed derrières of the French, who have traditionally dominated the top end of the sauvignon blanc market.
To be sure, grapes of the red muscatel variety had been grown in Marlborough as early as the 1870s. In those days the wine—Constancia, port, sherry, Madeira—was measured in hogsheads and advertised by its producer George Freeth with the words: "Nothing finer or cheaper on the market." Such a sentiment would not do today, a local winemaker told me. Although its 2500 hectares of vineyards make Marlborough the largest grape‑growing region in New Zealand, since our national wine production is on a par with that of Tunisia and less than 1 per cent that of Italy (the world's largest wine producer, and a country of similar size to ours), New Zealand cannot compete for vol­ume. "But we can make a sauvignon blanc that everyone else can only dream about," he said.
Boutique wine from a boutique country. We might adopt George Freeth's marketing jingle, but we would have to remove the words "or cheaper."
What makes Marlborough wines so good? Cli­mate, for a start: sunny but moderately cool, allowing slow ripening of grapes and the development of complex flavours—a climate similar to that of Bur­gundy and the Rhine Valley. Cool nights keep the insects away, so little spraying is necessary, and long, dry autumns—the sheep farmer's headache—prevent botrytis, the fungal rot that produces sweet dessert wines but is otherwise a pest.
"Wine is a time capsule of the season's weather," says Glenn Thomas, the winemaker at Vavasour Wines. In a good wine you can taste the sunshine, the rain, the temperature, he tells me, but a good climate alone is not enough. The vines grow best on dry, stony soil—soil that could support little else but weeds—and Marlborough's river shingles suit them particularly well. The porous, sievelike soil does not retain water, and thus allows viticul­turists to fine-tune the exact amount of irrigation the grapes need.
The arrival of the wine industry did more than jump-start a sluggish economy; it also changed business attitudes in a traditionally conservative province, turning it into a place where the slogan "Nothing is impossible" fits very nicely. Blenheim today has the hyped-up pulse of a town on the fast road to success. Affluent visitors, investors and en­trepreneurs delight in the region's central location, sunny weather and proximity to both the business district of Wellington and the marine playground of the Marlborough Sounds. A grape patch near Blenheim, a bach in the Sounds and a Wellington apartment make up a triangle of dreams for Marlborough's nouveaux riches.
Take Michael Seresin, a 55-year-old Welling­ton-born cinematographer who owns a 68 ha wine and olive estate just west of Blenheim. The apex of his own triangle of dreams reaches higher than most—he conducts his business from London, works with the rich and famous (his latest film, Mercury Rising, features Bruce Willis and Alec Baldwin) and maintains an 11th-century flour mill in Tuscany as a holiday home—but the base of the triangle remains fixed in Marlborough.
"I have this little shack in the Sounds where I love to hide away," he tells me. "The estate just followed from that—a string of coincidences and good luck. But, you know, living the gypsy life that I do, I've never come across a place that changed as quickly and as dynamically as Blenheim did. It used to be a quiet farming town where you could buy fertiliser or get your tractor fixed, and look at it now: a busy airport, BMWs everywhere, thou­sands of visitors—the place is buzzing. And the wine did it. It put Blenheim on the world map. Out of my estate, we could sell three times as much wine as we can produce, and we haven't yet tapped into some of the main markets, like the USA."
Marlborough has gone to the world, and not just with wine. Across the hills from Blenheim in the Marlborough Sounds a $100 million aquaculture industry exports scallops to France, kina to Japan and greenshell mussels to just about everywhere. And the world has come to Marl­borough, too. When I first visited Blenheim a dec­ade ago, the only coffee you could get was luke­warm instant served in the ubiquitous tinted-glass cup. Today, you'd almost need an Italian diction­ary to peruse a café menu.
[chapter-break]
Hard on the heels of the viticultural revolution, a tourism industry based on epicurean pleasures has flourished in the district. While the rest of the country competes to satisfy the visitor's quest for adrenalin by inventing ever more daring adven­tures, Marlborough promotes the Mediterranean idyll that Peter Mayle extols in his Provençal soap operas. Life is a long soak in the sun among a patchwork of vineyards, olive groves and lavender hedges. Cool off in the shade with a dewy glass. Come for lunch and make it last all day.
It has been an undeniably attractive offering, famously celebrated in the annual Marlborough Food and Wine Festival, and carried on through the year in the form of wine trails that attract busloads of tasters every weekend.
Walking through a vineyard, I feel that here my ambulant soul could find rest. I imagine early-morning barefoot strolls among the vines, hum­ming a wordless aubade, watching the sun sip the dew off the leathery leaves, plucking a dried-up branch here and there, letting my mind flit to the days of harvest and pressing, the alchemy of fer­mentation, and to what must be an almost parental kind of joy: tasting the first glass of the new vintage.
To watch the vines grow, luxuriantly green in the arid landscape, is to witness a small miracle: that something so good and so ancient can grow out of soil that is too poor for just about anything else. It is the timeless wonder of water becoming wine.
The 1998 vintage would turn out fine, I was assured on several occasions, but I could not help thinking that when the drought wine was released, not everyone would be toasting the past season. Farmers in the valleys south of the Wairau Plains- the Omaka, Brancott and Waihopai—would be wish­ing that someone could undo the miracle. Turn all that wine into water once again.
[chapter-break]
Summer waxes on. There has been no signifi­cant rain, and on one occasion the weather forecasters pub­licly apologise for using the expression "the risk of showers." Water is becom­ing so scarce that even some of the vineyards are starting to feel the pinch. Retired farmer Tony Grigg has been carting water in an old Bedford truck to ir­rigate his 7.5 ha patch of grapes. The vines have been put on rations of 3.5 litres of water a day, instead of the usual eight. He has to make six trips a day to the town's hydrant and back to the estate. For the past five weeks it has been a full-time job.
Grigg may have his work cut out for him, but the lo­cal well-drillers hardly stop for sleep. I finally catch up with John Butt of Butt Drilling one Saturday morning. "We're doing ex­tremely well," he says, rub­bing his hands. "I've had to take on another man, and we're both flat out like liz­ards drinking." He winks
The Plains rely for wa­ter on an underground aq­uifer—a layer of water-bearing gravels—which is continually recharged by the Wairau River. An aqui­fer is like a saturated sponge, Butt says. "You sink a well into it, like a straw into a thickshake, connect it to your pump and you have water."
This summer, following a dry spring, the water levels in the aquifer have been dropping, and now some of the pumps are sucking air. "The aquifer is not level, like a lake," Butt tells me. "You find water at different depths in different places. If your well runs dry, one solution is to deepen it until you strike water again. But your costs increase with depth, so you may want to drill a new well else‑where and hope that you don't have to go so deep." How does he know where to drill?
"It can be quite a gamble, but if you know the lie of the land and soil, how the watershed works and why, you can minimise the risk of getting a dud well. Every hole is a little window into the aquifer, and I've drilled enough of them to guesstimate the next one. But some people wouldn't drill an inch without consulting a water diviner."
The diviner, when I meet him, insists that for "security reasons" he should neither be named nor photographed. He sits at the table holding a news­paper which he has made into a V-shaped valley. Damming this valley is a handful of fine gold specks—last week's work and the reason he wants anonymity. Yes, he tells me, finding water is only one of his abilities. Recently he's been "tuning into gold" and working some of the old diggings. He can also do oil.
His claims, delivered matter-of-factly, trigger a niggle of suspicion. I may be a New Age guy, think­ing pink and eating vegetables, but finding gold with a stick that looks like a discarded coat-hanger stretches even my idea of magic. I think the diviner can detect my apprehension.
"You don't believe me, do you? Look!" He picks up his tools. In his hands, the two L-shaped sticks, which, with their shorter ends inserted into hollow bamboo-like tubes, are able to rotate freely in any direction—suddenly become alert, pricking like the ears of a gun dog. They hesitate for a moment, as if getting their bearings, then turn—perfectly paral­lel—towards the newspaper and the gold.
I'm impressed, but not convinced, so I propose an experiment. We pour the golden dust into an empty film canister. Making sure the diviner doesn't look, I go into his living room and hide the gold under a pillow. I've played this sort of game before, when learning to work an avalanche transceiver, a type of radio collar carried by mountaineers. The idea is that if an avalanche buries a climber, you can find the person by radio-tracking the transceiver they are wearing. But the gold emits no measurable frequency, and my man has only his two sticks.
He walks across the room, his wooden dog-ears listening attentively. He uses a circular search pat­tern, slowly spiralling towards the spot until he stands within half a metre of the hidden container. The dog-ears point at the pillow. If they had a tail, they'd probably wag it.
"He used to practise on my jewellery," the di­viner's wife joins in. "Would make me hide it around the house. Never once did he fail. Imagine what a burglar could do with such skills! No messing around the house, no rummaging through drawers and cupboards. Just go straight to the goodies."
Finding water is more difficult, it turns out, for its "electromagnetic field," which the diviner de­tects, can be overlaid with "interference" from clay or bubbles of underground gas.
The telephone rings. Someone's well has dried Could the diviner come and help? This after­noon? That would be none too soon. I ask if I can come along, but the diviner is reluctant. "You'd only get in the way," he says, smiling an apology.
The divining gift is hereditary, he tells me. It has run in his family for at least three generations. Although his wife admits that in her hands the sticks are as limp as stalks of wilted rhubarb, both their sons show some talent. At the moment, it is still something of an unpolished skill. "It's like learning music," he says. "A good ear is not enough. You have to do your scales."
The telephone rings again. It's the previous call­er's neighbour. His well is dry, too. Could the di­viner do both jobs at the same time?
The film canister is in front of me on the table. So are the dog's ears, and I'm thinking of a place I know on the Buller River where there would be plenty of leftover gold. While the diviner is dis­cussing the details of his next assignment, I pick up the sticks, close my eyes and imagine a mountain of gold pulling me in like a magnet. I try hard not to point them at the gold but they seem to have a mind of their own. They swivel indecisively for a moment and then stop, forming a derisive X.
[chapter-break]
Water diving is a "believe-it-­or-not" service with no money-back guarantee, but in the hills south of the Wairau Plains even a diviner is of no help. "In the main aquifer you can stab the earth anywhere and get water," hydrologist Val Wadsworth told me. "In the southern valleys, there's no water at all. Out there, you'd need a magician, not a diviner."
"Out there," at the head of the Brancott Valley, is where David Grigg farms on a mountainous 4800 ha property called Tempello, and this is where I've come to look for the grimmest face of the drought.
As far as a farmer's curriculum vitae goes, Grigg has done everything right. He was born on a farm and learnt about the land from his father. He graduated in farm management from Lincoln Uni­versity and spent three years shepherding in the Mackenzie high country.
Then he went to see the world.
He admits to having felt overawed by the big European cities, this Kiwi farm boy doing the ob­ligatory OE Finally, he found refuge on a farm in Scotland, where he worked for a few weeks. That's still his fondest memory.
"I'm a farmer. I belong to the land," he says with a shrug. "Where else could I go?" He returned home to farm with his father and dated a girl who worked for the Meat Board. Last year, he took over the farm and married Jo. In November their well dried up, for the first time that anyone could re­member. Now they are selling off their breeding stock. It's like a fisherman having to sell his nets in order to keep the boat.
On the fridge door there is a photograph of verdant pastures carpeting the hills to the hori­zon—their farm before the drought. "We have to remind ourselves how good it can be," Jo tells me. "It keeps us going."
For now, their life is a string of deadlines and conditional clauses, most of them starting with: "If it doesn't rain by . . ." By the end of the month, they'd start feeding grain, then sell off more stock, then cart in water with dad's old truck, then . . . .
What if it doesn't rain in the autumn, I ask. "I don't even want to think that far," David replies. Still, in his bright eyes and ruddy outdoor face you don't see too much anxiety. But by now I've learnt that farmers can be like turtles: weathered, tough-skinned, hard on the outside, retreating into their shell when hard times hit. A man might be on his knees but you won't see him cry. He might even crack a joke: "It's been so dry, even the rabbits pack a cut lunch." But under the chitin is a soft centre, and it hurts, and you'll never know how badly.
"You're lying in your bed at night, listening to the wind howling, and you think: 'If it doesn't rain, what am I going to feed the animals with?"' one farmer told me. "'What will they drink?' you ask yourself, and you don't have the answers. That makes you sick—deeply, intestinally sick. Farming is not like a job where you come home and switch off. The drought is all around you. You can see it out of every window."
[chapter-break]
It's another fine day in Marlborough, with sun so scorching it could bleach bones and blis­ter paint. We're into early March now, and it still hasn't rained. I'm sheltering from the mid­day heat on the top floor of a Tuscan-style belfry built on Highfield Estate winery. Below, un­der shady cloisters, the day-long al fresco lunch is in progress on tables made of oak barrel lids, and the wine and laughter flow easily.
Up here, from the windows of the belfry, Marlborough sprawls out in all directions. On one side are the Wither Hills—just that: barren, empty, with not a sheep in sight; on the other, a ruler-straight parade of healthy vines stretching all the way towards the pine-clad Richmond Range. It is a chiaroscuro landscape of the old and the new, and the drought only intensifies the contrast.
Down among the vines, the future looks rosy, but what of the farmer on his hillside, the tradi­tional custodian of the land and once bastion of the country's wealth? Meat and wool prices have been falling steadily for 25 years, and government subsi­dies have long gone. Costs of fertiliser, fencing ma­terials, labour, sprays, machinery and the rest keep creeping upwards.
The 1998 drought gave a pretty hefty wrench to the rack that farmers are stretched across. While the Minister of Agriculture may blithely suggest that much of Marlborough is not fit for farming—the situation is not that simple. Farmers' roots go down deep. Some of their land may not be worth tens of thousands of dollars a hectare, as land sells for on the Wairau Plains, but it is their living and their only financial asset. They can no more afford to walk off it than could the average suburban homeowner if some bureaucrat declared that their quarter-acre section was no longer suited to human habitation.
Certainly, some farmland has gone from sup­porting a few sheep to the hectare to growing lucra­tive grapevines, but only that small fraction of cen­tral Marlborough which is fairly flat and largely free of frost is suited to grapes. Other tracts have been sold to forestry companies and planted in trees. Lifestyle blocks have been created in more accessible areas. Many farmers are trying sidelines: growing lavender, olives, hazelnuts and almonds, marigolds, pumpkins, shallots and more, or setting up bed-and-breakfast operations or backpacker homestays. Wives are going out to work.
Some farmers may amalgamate in the hope of achieving economies of scale. But most are going to have to keep farming in the way that they have done for years, relying on ingenuity, instinct and hard work, and hoping that some kind years will follow the drought. After all, there have been sheep in Marlborough for 150 years and grapes for only 25, and the nation's largest farm is here: the 180,000 ha Molesworth Station, up the Awatere valley. As another Awatere fanner, Frank Prouting, said: "You've got to be an optimist to be a fanner."
Optimism. Whether in the eyes of a farmer picturing green days to come or a winemaker dreaming of a world-beating bubbly, it is the spirit of Marlborough.