Photographer of the Year 2021 — Winners
Among the best frames of 2021 were just a handful of winners, drum roll please…
Volunteer firefighters from brigades around the top of the south take part in a live structure fire training exercise in the Wairau Valley.
Volunteer Petra Juric of Nelson attends to a juvenile Pilot Whale, one of the 49 that were stranded at Farewell Spit on Monday the 22nd of February 2021. Most of the Whales were re-floated at high tide around 6:30pm, but it was unclear how far they had made it out to sea and whether they would survive.
Moon Man and Swan Princess take a break from van life to entertain passersby in Motueka. The pair are travelling around the South Island, livening up streetscapes with their fluorescent colours. "That's what I do," Moon Man told a Stuff journalist. "Show people that there's an idiot out there, bringing something really different and magic to the world."
Tony Watkins(left) and Hubert Martin have a go at a target challenge during the Findex Charity golf fundraiser at Nelson Golf Club.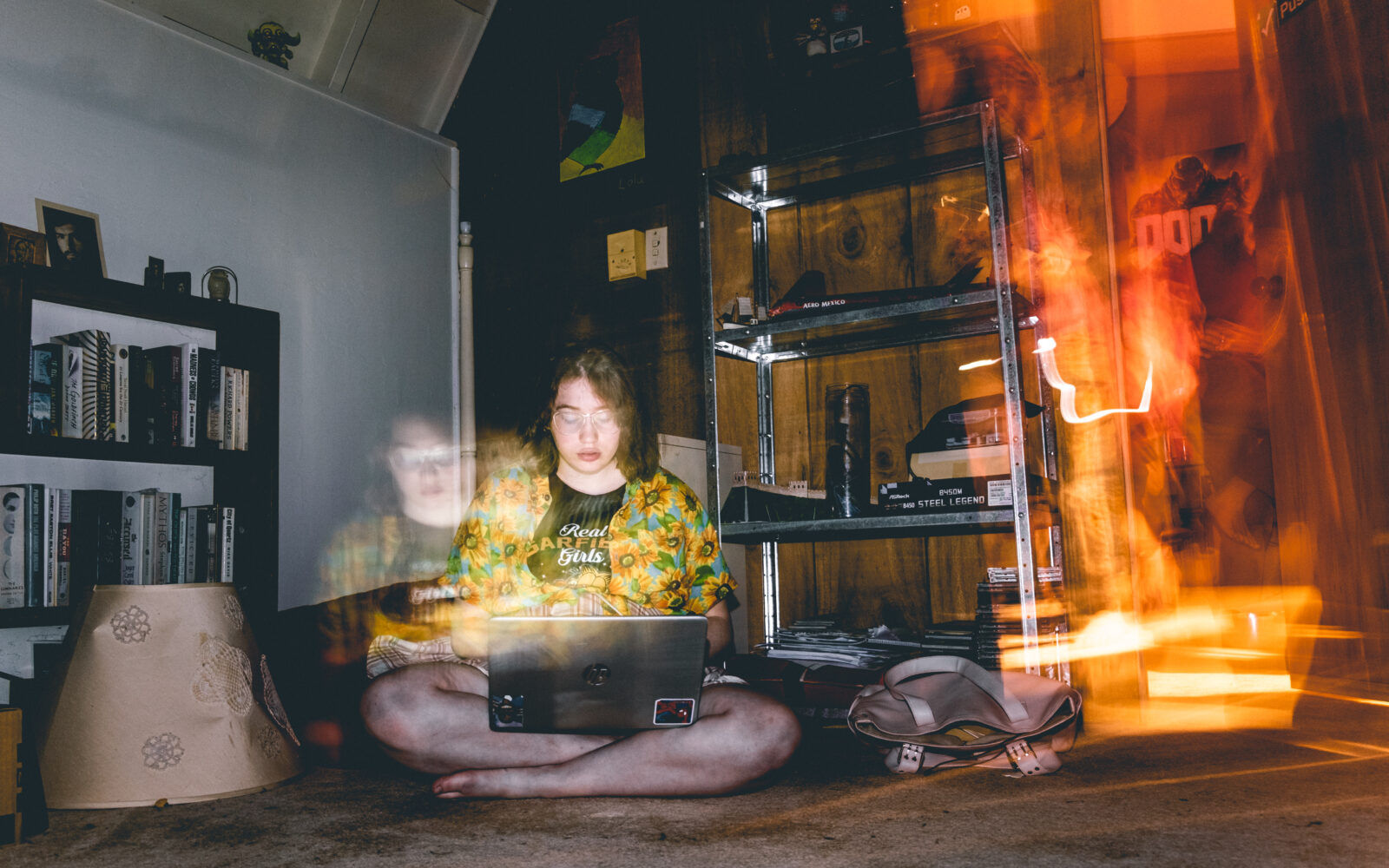 At a friend's birthday party, Mattheus Elwood noticed one guest sitting in the corner doing her biology homework. "The blur from the door is other people walking in and out of the room ignoring my friend in the corner," he says. Elwood was attempting to photograph the party as a street photographer would—his birthday gift to his friend.
Two ruru/morepork chicks nestled in a hollow ponga trunk click their beaks, hoping for a meal. Grant Nicholson watched the ruru over the course of several weeks, documenting the chicks' rapid growth and progress. A few minutes after Nicholson made this picture, the chicks left their nest for the first time.
Andrew Parker of the Flying High Project readies his hot-air balloon for a tethered flight carrying pupils from Victory Primary School in Nelson. The project aims to give children a different perspective on the land—looking down on it from above like a kāhu/hawk—and to inspire them in their education.
Heavy snow reaches low levels of the Hollyford Valley only a few times a year, and so as a storm approached, William Patino headed out before the roads closed, aiming to photograph the beech forest blanketed in white. "Trying to capture the essence and many faces of Fiordland is a lifelong project of mine," says Patino, "and I'm constantly watching the weather for events like this."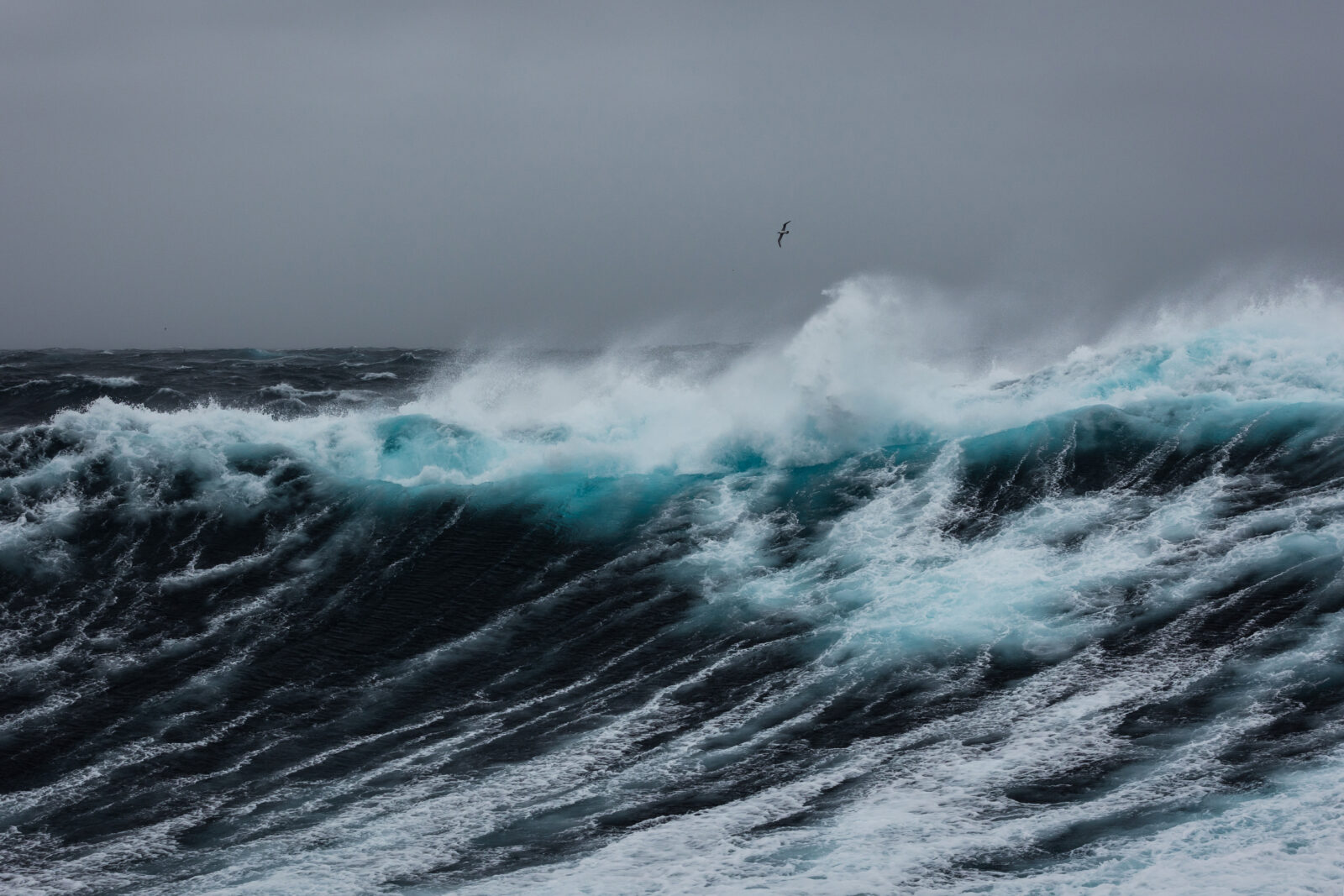 On an expedition to the subantarctic, the Spirit of Enderby encountered eight-metre swells between Rakiura/Stewart Island and Auckland Island. Rather than remaining in his cabin, Danny Rood went to the deck to document what he calls "the impressive weather" and captured an albatross gliding above the spray.
Rocket Lab's 20th mission blasts off from Māhia Peninsula on May 15, 2021. Brendan Gully had scoped out this vantage point on a previous trip, and the launch went mostly to plan. Photographing rocket launches, he says, is a gamble—especially because Māhia is a long drive from home: "So far I've lost more than I've won."
Architect John Scott's Futuna Chapel is regarded as one of New Zealand's most important 20th century buildings, and so when Matthew Connolly planned a 10-day photography pilgrimage around the North Island, this was the high point. Connolly aimed to capture its significant features in one frame: "The abstracted gable-roof geometry, the inclusion of Māori design aspects, and the way in which light is abstracted through stained glass."
On an overcast Sunday morning, Anand Vallabh noticed that just one office was illuminated in the SAP Tower in central Auckland. The light was low, so Vallabh shot from a tripod, which he briefly positioned in the middle of Queen Street in order to get the shot.
One day, feeling short of inspiration, Samuel Gamble asked his girlfriend for a photography theme, and she said, "Texture". Walking around Dunedin, he noticed the siding covering the Cadbury chocolate factory awaiting demolition. "Being that I am colour blind I enjoy using contrast and not colour," he says, "so the challenge was looking for the best angle which provided shadows and highlights."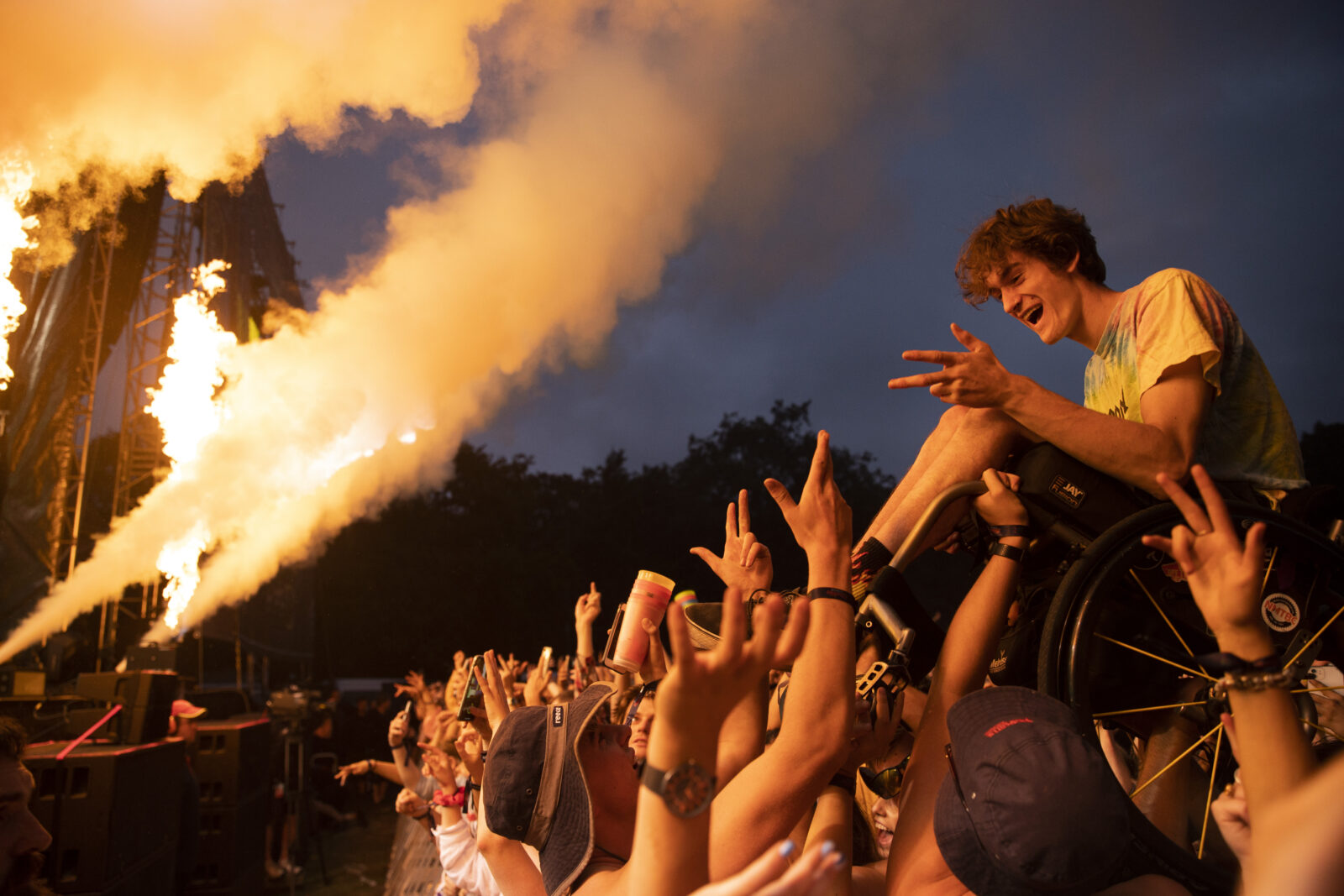 DJ Netsky was playing his set at the Electric Avenue Festival in February when Herald photojournalist George Heard noticed a young man in a wheelchair being lifted above the crowd. He climbed up on a stand with the help of a security guard, timing his picture to capture the youth as the flames illuminated the throng.
New Zealand's first lockdown had only just concluded in June 2020 when Black Lives Matter protests were held around the world—including this country. "Queen Street was at capacity, edge to edge with crowds for the first time since pre-COVID," says Gabriella Morton. "Above the protest were multiple managed isolation facilities also participating from their bird's eye window view."
A rarely seen velvet worm, or peripatus, is on the hunt. Strictly nocturnal and active only in damp or wet conditions, it is about two centimetres long and just a few millimetres across. "This photograph is part of a long-term project to document New Zealand's micro wildlife in its natural environment," says Danilo Hegg. "I have spent endless nights outside photographing invertebrates."
A tākapu/Australasian gannet sleeps during a rain storm with its head tucked into its feathers. "It would wake every now and then to shake the droplets off," says Simon Runting. He often visits the gannet colony at Muriwai Beach on wild-weather days—his camera protected by an extra-long lens hood made from plastic gutter guard from Bunnings.
While photographing white-fronted terns near a river mouth, Mandy Hague noticed a tarāpunga/red-billed gull being harassed by other gulls. On closer inspection, she noticed it had a length of discarded fishing nylon wound tightly around both legs. "One leg had turned black and it was in obvious discomfort," she says.
Wilding pines are a significant pest problem in the Mackenzie Basin, and so when Hunter Smith found this dramatic, precise colour change in a local forest, he assumed it was because some of the trees had been sprayed with poison. Other Twizel locals confirmed that this had likely taken place.
A couple of summers ago, a school of sharks began passing by the east coast of the Coromandel. Whitianga local Peter May kept an eye out for them last January. "Local surfers gave me the call to say they were there, and it happened to be perfect conditions," says May, who raced to Hot Water Beach. "The surfers and sharks hung out together all afternoon."
Driving home from the Catlins, Chris McLennan noticed the late-afternoon winter sunlight illuminating the gently rolling hills and a flock of browsing sheep. He stopped to send up his drone before the light changed and the moment was lost.
In Ralph Piezas' work with children who have an autism spectrum disorder, he found that the wider community often misunderstood the kids. He had the idea of creating a photo story to bring their experiences to life. "The story tries to show my understanding of the unique world of autism through candid photographs," he says.
Auckland-based iwi Ngāti Whātua Ōrākei organised a peaceful hīkoi to the Auckland High Court to highlight the court's and the crown's consideration in awarding settlements in parts of Ngāti Whātua Ōrākei's rohe (area) to iwi not considered mana whenua.
Malcolm Te Ahu Pivac passed away during the second lockdown of 2020. Unable to hold a tangi, his family travelled to lay him to rest at their urupā in Doubtless Bay, undertaking the burial themselves. "Malcolm was well loved by many," says Maidment. "The fact that only a small number of people could farewell him was very difficult for all involved."