Blast off!
Teenage spaceflight photographer John Kraus has documented more than 20 rocket launches in his 18-month career.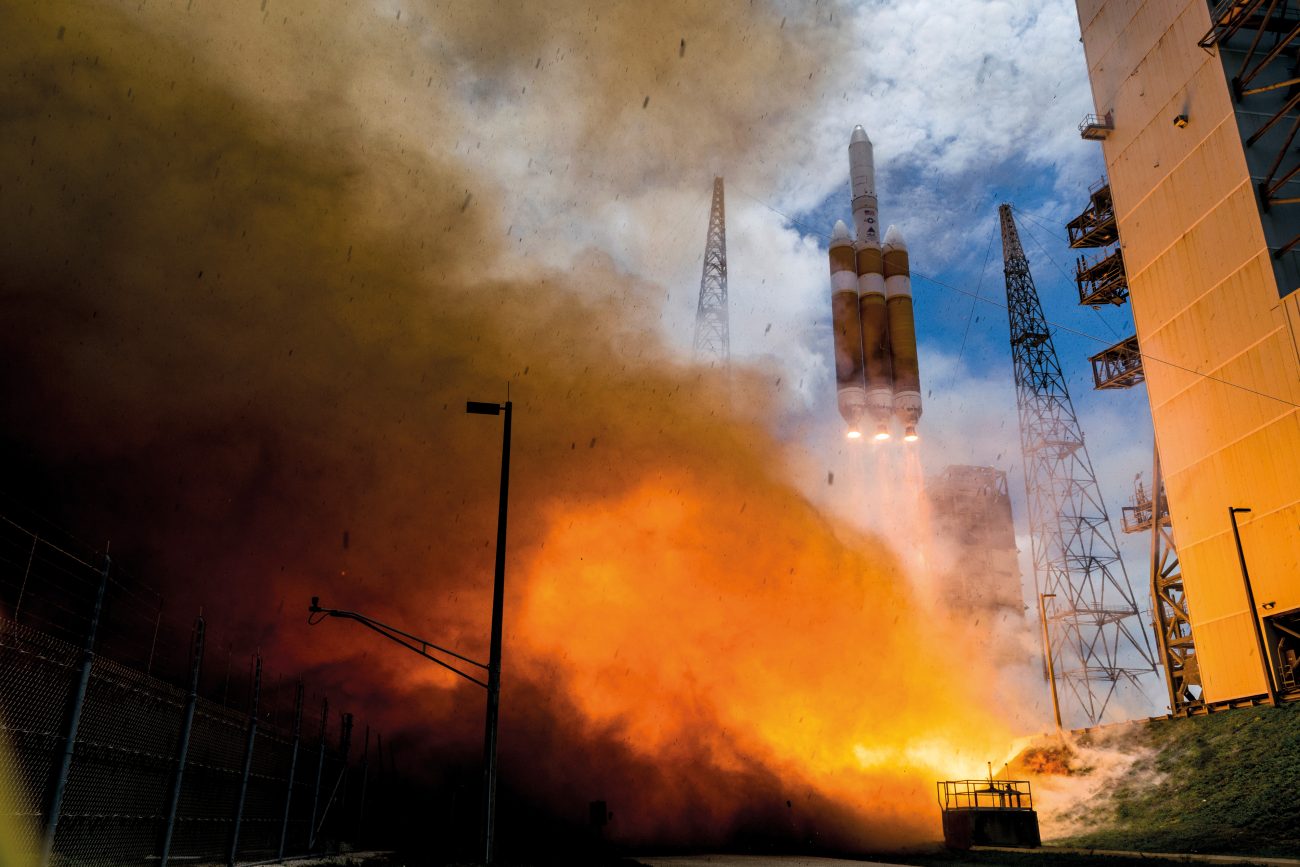 John Kraus
Of humanity's triumphant engineering feats, none packs quite as much spectacle as a rocket launch. Exploding chemical propellant, bone-rattling engine shudders, and the ever-present risk of flaming failure. Photographer John Kraus counts himself amongst those infatuated ranks and, at 16, he's managed to get himself much closer to the action than most, as an accredited member of the spaceflight media.
Growing up in Brevard County, Florida, Kraus had plenty of opportunities to witness rocket launches from Cape Canaveral Air Force Station, and began shooting them when he bought his first camera, a Nikon D3100, on a whim.
In a matter of months he'd racked up many launches, shot from public viewing areas, and started to follow other launch photographers on Instagram. "One day in December, I almost jokingly asked the editor of AmericaSpace, Mike Killian, if I could shoot for his outlet," says Kraus. "He agreed, and here I am."
No longer constrained to the public viewing areas, Kraus is part of the media crew escorted by the United States Air Force to view launches up close from within the station. The press is usually allowed access to various launch pads ahead of take-off, to get an intimate view of the rockets and set up sound-triggered cameras. He's able to watch the launches from nearby, too.
"We were about 1.3 miles from the largest currently flying rocket, the Delta IV Heavy, when it launched a classified satellite in June. You could actually feel the rocket shake your chest, and the roar of the engines is incredible."
While his peers set up an array of up to 10 cameras at a launch pad, Kraus, favouring simplicity, sets up just the one. After composing the shot, he stakes his tripod legs into the ground with pegs to prevent the wind or rocket knocking it over. A sound trigger is inserted, the focus ring taped down at the perfect distance, and a bag with a hole cut out for the lens is draped over the setup for weather protection, as cameras may need to be erected anywhere from ten to more than 24 hours in advance of the event.
Although he now has more than 20 launch shoots to his name, around half of them as a member of the media, he doesn't yet feel tempted to upgrade his camera—although a faster telephoto lens would come in handy.
He's also fond of shooting night launches from a distance, capturing the ethereal streak of a rocket's flight path in long exposure as it cuts through the sky at dusk.
But his photographic ambitions aren't limited to the spaceflight industry—one day, he hopes to shoot an NBA game from underneath the basket. Considering the amount of hustle this 16-year-old has already shown in the aerospace arena, he's sure to be courtside, camera to hand, in no time.
See more at: johnkrausphotos.com and @johnkrausphotos