Best of Photostory
While a picture is worth a thousand words, a well crafted collection of pictures can be a fully fledged think-piece. We present some of the best images from winners of the New Zealand Geographic Photographer of the Year Photostory category.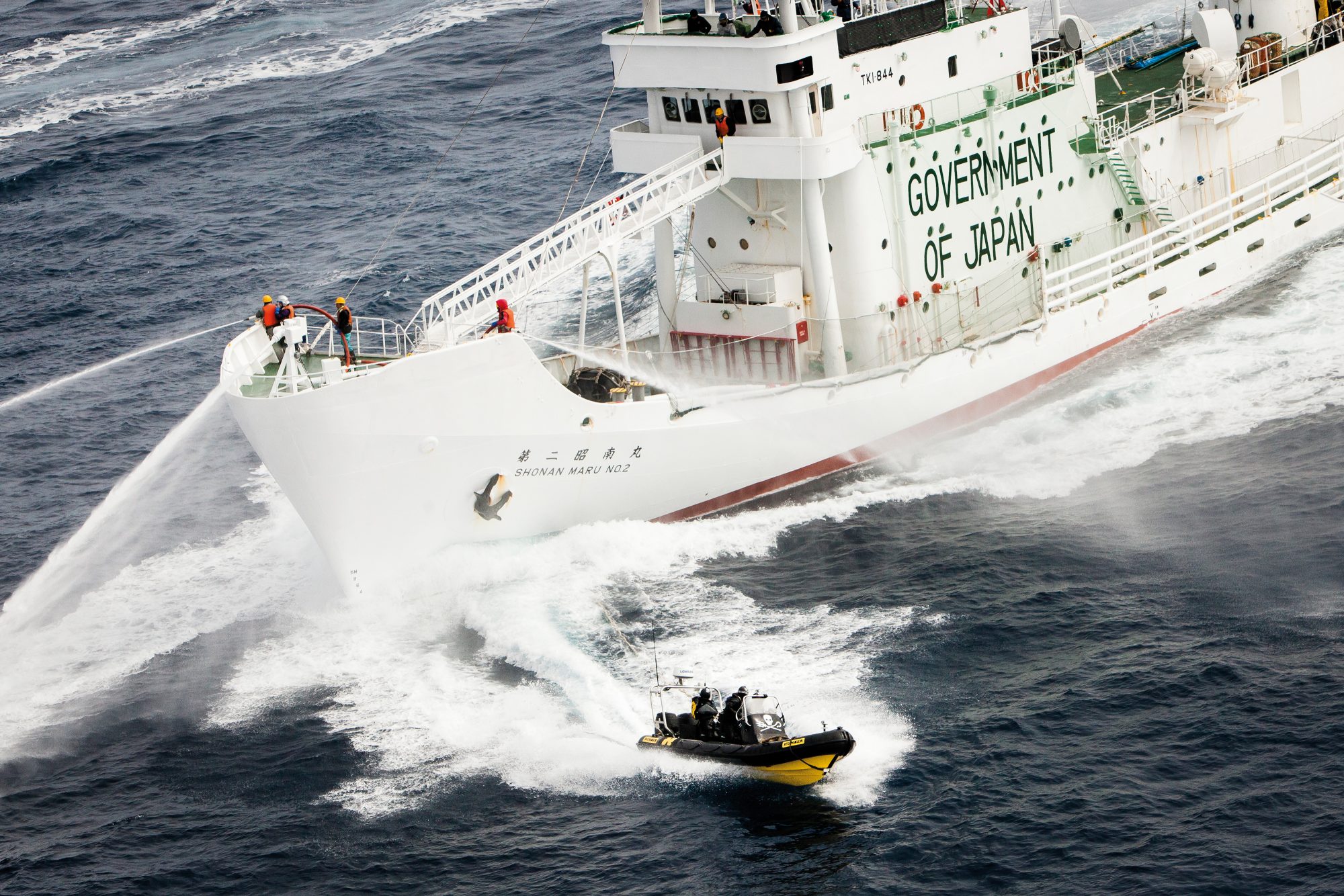 Peter Meecham, winner of the Photostory category at the 2015 New Zealand Geographic Photographer of the Year awards tells Emma Smith about the importance of letting the story tell itself.
What has happened for you in the year or so since winning the award?
I've had a variety of things on the go—some shorter and longer term picture stories that I've had ideas for—but mostly it's business as usual for me. I'm an editorial photographer and visual journalist, and I do video as well. I work for Fairfax media most of the time plus I do a little bit of other work.
How do you think photo-stories differ from standalone pictures?
They are different—it depends on what sort of image you're going for. When I shoot photo stories, I really try to blend in with whoever or whatever I'm photographing. You almost want them to ignore you, to forget that you're there—so it's very unlikely that I will shoot with flash or light it in any way. I often use shorter lenses and lenses that are very fast so that they work well in low light.
You often have an idea of what you want to tell in a story, but it changes as you get involved in a subject because often things don't quite work out exactly how you imagine they would. It's not like a portrait—I don't control things at all—you are photographing what happens and waiting for those little moments between people.
Interesting picture stories are multi-layered and often involve multiple people and complex issues. For instance, if you do a story on a sports team it's more than just a sports team, it's about their relationships with each other, it's about their families, it's about where they come from—you want to show what's unique about that sports team.
What sort of subject matter and situations are right for this style of photography?
The key thing is, you want to be able to tell a story about a place, or a group, or an individual that people wouldn't normally see. It might be the story about the team who works on the tunnels underneath the new Auckland motorway for instance. That would make a great picture story because people don't see that—it goes on beneath their feet and people would have no idea.
Content is the key thing. Telling a hard-hitting story about someone who's overcome a lot of obstacles in their life is also great because there's always a hook. An example might be someone who's battling alcoholism and is trying to come out the other side. If you can visually show that it's compelling because there are a lot of people with these problems but often they don't want to share their stories. A lot of it is about building relationships with people, which can be hard to do sometimes.
Also you have to prepare them because you're looking at it from your point of view, so you'll sometimes see things in a far different way than they do. You've got to be a little bit careful, because the people you photograph or cover they might not be happy with the pictures you've taken—they're not wedding photos, they're a little more stark than that. It can be quite challenging.
So what's your approach? How do you approach someone if the material might be gritty, or they might not be so happy with the results?
I'm normally pretty honest with them, but you've got to remember that I've had almost 30 years of convincing people to have their picture taken, so I'm used to dealing with people and interacting with them. I try and treat people that way I'd want to be treated myself, so I'll ask them to be photographed if I think it's appropriate. But if they don't want to be photographed, I'll never try and convince them. I'll just tell them that this is what I want to do and this is why I want to do it, and I'll leave it in their court. If they don't want to do it, that's fine, and if they do, that's great as well.
With photostories you've got all classic photographic elements of composition and lighting to think about, but you've also got the story element—dramatic arcs and points of conflict and all these sorts of things. What are the classic elements of storytelling that are important to think about when shooting, planning and structuring photo stories?
There's no easy answer there. There are obvious things, like it's better to have a little bit of controversy, or something interesting—something surprising, something that takes people where they can't go. Often humour can be good in a story.
As far as capturing those moments, it doesn't matter how rich or poor you are, or how old you are, beautiful moments between people are universal. Love, anger, frustration, humour, all those emotions, if they're coming through in your images in some way, that's what you need to try and strive for. Sometimes it works, sometimes it doesn't.
What has been the most memorable moment of your career so far?
The variety, but it's hard to pinpoint just one thing.
There are some times when I've thought, 'Heck, I don't really want to be in this situation.' There were a couple of times in Fiji during the coup where I thought, 'Yeah, no, I'm really outside my comfort zone here,' where there were bullets flying and things like that.
I've been to a few Olympic Games for work. I can remember I'd just finished photographing Valerie Adams in Beijing when she was throwing shot-put. I was walking back towards the start of the hundred meters on the inside of the track, which you normally aren't allowed to do, and Usain Bolt broke the world 100 metres record. I don't even think I took a picture, I just watched it. The funny thing was, I felt slightly guilty watching that because there were guys like my athletics coach at high school, and I thought, 'Man, what would Alan Hamilton have given to see that?'
Often you're so busy focusing on taking pictures and concentrating on what you're doing at events like that, that you don't really take it in, but that was one of those few occasions where I thought, 'Oh my gosh, I'm actually at the Olympics and Usain Bolt's breaking a world record right in front of me!' It was staggering.
And you have nothing to show for it?!
I think I took a few photos, but they weren't great. And I was there to shoot Val, and she'd done a fantastic run around the track and it was amazing, so I was on a bit of a high anyway because I was part of New Zealand history.
Having a camera is kind of like an excuse to look into people's lives—you've got an excuse to be at everything. A lot of people feel like they're imposing, but if you walk in with a camera and say that you're there to photograph it, it's amazing what you can see.
How did you get your start in this style of photography?
I started doing it at high school, to cut a long story short. I had no idea I wanted to be a news photographer—I was just interested in photography—but the husband of my English teacher in 7th form owned The Central Otago News, the local newspaper at the time. He saw a photo of mine and offered me a bit of part-time work at the weekends for virtually nothing, which I did. I was just so lucky. I just did this and thought, 'My God, this is amazing, this is what I'm going to do!' It wasn't easy to get my foot in the door, but I got work at the Otago Daily Times too, and now I've moved all over New Zealand for work, always working for news organisations of one sort or another.
Who are your favourite photographers?
David Burnett is a great news photographer, he does some really different stuff. Dave photographed the Olympics in Athens, and he photographed it with a plate camera—really unusual stuff. Tim Clayton is a marvellous sports photographer. He's originally from the United Kingdom, but he worked for the Sydney Morning Herald for years. He's brilliant, an absolutely brilliant photographer. I looked to those guys when I was young and wanted to do stuff like them. Obviously James Nachtwey. He's got an amazing eye. He does some amazing work and has amazing access.
If you want to talk about being able to talk your way into situations, Neil Leifer would never take no for an answer. He had an amazing relationship with Muhammad Ali and photographed most of Muhammad Ali's career. It was a double blow, because he was well known and also he worked for Sports Illustrated—which was a premier magazine—so he was able to ask athletes and people to do things which most people couldn't. He played on that and did it incredibly well.
There's also David Rees and the Missouri Photo Workshop at the University of Columbia in Missouri. They get photographers and students from all over the world to come to Missouri every year and photograph a different town. They must have been doing it for 60 years or so—it's a staggering legacy that they've achieved, and some of the pictures are just wonderful.
They turn up in a town with senior editors from National Geographic, The New York Times etc. to mentor the less experienced people. Then you've got to go out cold, and find a picture story that reflects this community, and you've got to cover it for a week. So the first few days, the students have to frantically find a story to photograph, get it approved by the faculty, and then they spend the rest of the week shooting it. They work in conjunction with one of the little newspapers in the town and then they publish them. It's quite amazing.